DCG Campus and Course Locations – Broomfield Hall
Land-based and Leisure College Broomfield Hall, a working estate in the Derwent Valley, is the location for our land-based provision, including programmes in Animal Care, Agriculture, Arboriculture and Equine Studies. The site features impressive facilities, including a library/learning resources centre. With its sports hall and playing fields, it is also the base for our Sport, Public Services and Security courses. Students at Broomfield Hall are on a variety of learning pathways, leading to positive destinations in the world of work, further and higher education.
[Music]

so

let me be the first to welcome you at

derby college group

you've made a great choice in studying

here as a previous student

i'm in the right place to tell you

what's what i'm angela and i am your

student president

i'm here to introduce to you all aspects

of

life at derby college including getting

online course specifics

and student support

the facilities here are top notch the

course is stimulating

and the qualifications recognized by

some of the country's top employers

all technical and academic routes will

provide you with the skills and

attributes

needed to prepare you for the next stage

of your life

in the world of work

we've got a great community here at

darby college group and this video is

designed

to help you get involved

[Music]

first things first getting here we've

got plenty of options for travel

you shouldn't have any problem wherever

you're coming from

if you're local to the city or within a

couple of miles you might want to take

advantage of the good cycle paths

to get here either by bike or even

walking

the train is also convenient with a

station right outside the college

entrance at the roundhouse

and there are plenty of options for

local buses at all campuses

all our campuses are secure and safe

with the state-of-the-art facilities the

first thing you need to know about

is your id card it's important you keep

this display at

all time you'll need it to gain access

at the campus

your id card can also be used for things

like printing

photocopying and borrowing books

it is essential that both staff and

students display their id card at all

times

[Music]

here at topic college group we've

developed a great community

which we're very proud of and it's vital

for that community that we all

understand the expectations we have

which are for the benefit of everyone

we have five p's of professional

behavior

these are five things we expect our

students to aspire to

they are positive polite punctual

prepared and professional the reasons we

have these expectations

is so that everyone understands the type

of behavior we want to promote

and see whiles at college the 5ps will

live with you on your journey

whilst at college

we understand that everyone is different

our expectation is that everyone is

positive

of each other's differences valuing and

respecting one another

being patient and tolerant of others as

well as our peers

staff and learning environment

we don't have a specific uniform here

however

we expect people to wear clothing which

is appropriate for your learning

please be aware that woolly hats

baseball caps and hoodies

are seen as inappropriate and therefore

are prohibited

there is also no littering or chewing

gum anywhere on campus

and eating drinking and smoking are

restricted to designated areas

[Music]

we are all responsible for safety and

for

alerting members of staff if you see or

hear

something which is a risk to yourself or

others

we are also all responsible for ensuring

we follow

the health and safety guidelines and are

familiar

with the fire exits and assembly points

there are additional safety measures in

place to ensure we are covered secure

there is an expectation that we

physically distance ourselves

in line with the government guidelines

and follow all safety information

displayed across the college

[Music]

at the end of the day we're here to get

the best we can from our lesson time

for those reasons everyone is expected

to attend old timetabled classes

and not take holidays during term time

if you are going to be absent for any

reason it's important that you follow

the absence reporting process

you should also make sure you get to

classroom on time

with your mobile switched off and ready

to learn

it's really important to your study

program that you're respectful of these

simple but important expectations

when you're outside a classroom you'll

soon find that there are plenty of other

resources to take advantage

of within the college

student services can help you with any

problems you might encounter whilst here

they can provide counselors educational

support workers and health professionals

they will support your personal

development and progression

and ensure you are equipped with the

skills to succeed at college and beyond

whether you are following a technical or

academic pathway

we promise you a clear route to

long-term success

we will help you build a tailor-made

derby college study program

to match your needs and ambitions this

will include your technical or academic

qualification

english and maths progress to success

employability skills support and work

experience

you can't beat hands-on experience of

what it is like to work

in your chosen industry will ensure you

are fully equipped with the high-level

technical skills and specialist

knowledge you need for employment

in the 21st century we will support you

with exciting opportunities such as

industry placement

specialist speakers from industry

employer-led

projects industry visits mentoring

help creating a cv advice on making

applications

and interview techniques so you can hit

the ground running in your career

we've teamed up with the major employers

in the area

for an acclaimed program to give you the

best possible introduction to working

life

our employer academies offer regular

work experience

master classes special projects and

sometimes

paid part-time work you're also

guaranteed an interview

for an apprenticeship or job with a

company at the end of your studies

[Music]

you need english and math skills to get

on in life

they will support your studies at

college help with everyday tasks

and pave the way to future career

success

if you don't already have a grade 4 or

above in gcse english and maths

or equivalent qualifications you will

continue studying these subjects as part

of your study

program at dolby college we'll support

you all the way

working with you on the right program of

development

throughout your time with us

tcg's sector skills hubs provide a

wealth of information

on career pathways skills qualifications

and employment opportunities

our skills hubs team harvard

construction

land-based engineering business digital

creative and people services and are on

hand to help you gain work experience

and paid employment alongside your

studies

they will then support you to move into

an apprenticeship

or full-time employment cv

application and interview support is

readily available

so why not talk to your tutor a member

of

our careers team or one of the skills

hub team

to kick start your career

[Music]

as well as facilities at the college

itself we also have a fantastic online

resources center

our student internet my day contains a

host of

information about your course and the

college as a whole

you can also access moodle from here

[Music]

our campuses include high street

standard commercial ventures

which offer quality services to the

public while providing an ideal setting

for you to gain

valuable work experience

sensai hair beauty and holistic

therapy treatments

little explorers high quality child care

from three months to five years

center for sport fully equipped sport

facilities

[Music]

dog grooming salon high standard

grooming salon for all sizes of dogs

equestrian center top class

indoor and outdoor arena

plant center seasonal plants vegetables

and herbs grown by students

the florist bespoke floristry designs

while your course will become your focus

here there is so much more for you to

get involved in

we have a huge and diverse range of

talents interest

and ambitions and you'll come to find

that whatever you want to do

whether it's singing in the college

musical or getting stuck

in at the student union you'll be

surrounded by support from staff

and students alike

when you leave college you will become a

member of our alumni network

and can return to inspire the next

generation of students

welcome to derby college

you


Broomfield Hall – Course Listings
Adult and Community (102)
Higher Education (12)
School Leaver - Vocational/Technical (58)
Did you know?
The College Estate is 95 hectare of which the cropped area covers 79 hectare
Did you know?
Broomfield Hall became a Centre of Agricultural Education for Derbyshire in 1947
Did you know?
Broomfield Hall itself was Built in 1870
Did you know?
There are a range of farm animals including British White Suckler cows, Lleyn ewes, rare breed sows, Suffolk ewes, barn hens and seasonal turkeys
Where is Broomfield Hall – Map
Broomfield Hall Campus, Morley, Ilkeston, Derbyshire DE7 6DN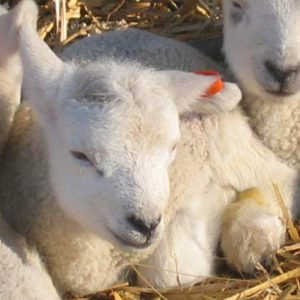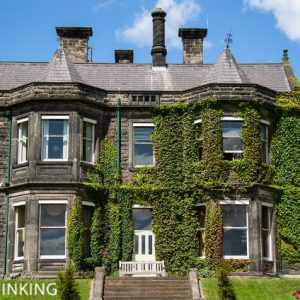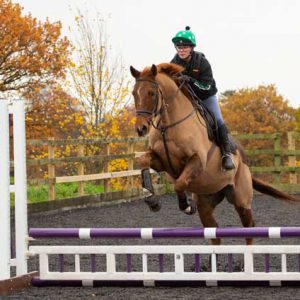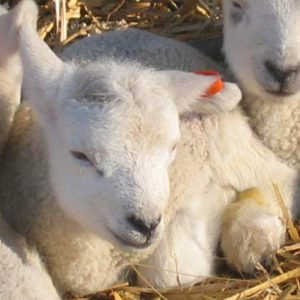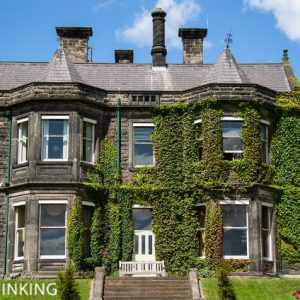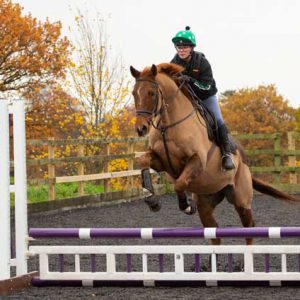 What is Happening at Broomfield Hall
Broomfield Hall – Success Stories
360 Tour