Foundation Degree Criminal Justice (Security and Offender Management) (FdSc) – 2 years
This two-year course provides the knowledge base for applicants wishing to pursue or advance their career in the criminal justice agencies of the police, prison or probation service.
Course Summary
Subject Area:
Public Services and Security
Higher Education
Location:
Broomfield Hall
Full Time or Part Time:
FT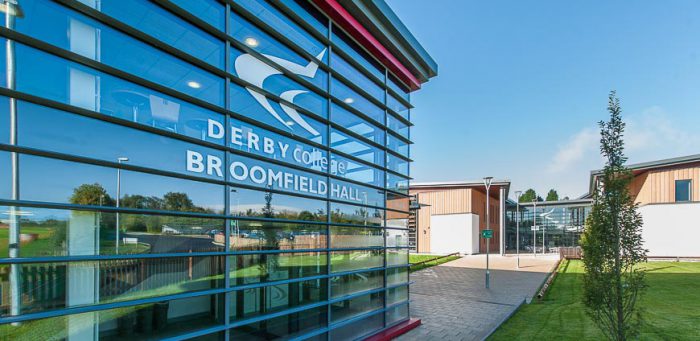 Apply now at: https://www.derby-college.ac.uk/course/foundation-degree-criminal-justice-security-and-offender-management-fdsc-2-years
Course Information for Students
Who is this course for?
This programme is approved through, and forms part of, the University of Derby's extensive and highly regarded Faculty of Law, Humanities and Social Sciences.
The two-year Foundation Degree initially reviews youth crime and justice, criminological theory and victimology before focussing on criminology, professional practice and applied research.
In Year 2, topics broaden and build on specialist knowledge, with units such as offender management and substance misuse, penology, and policing and society. In the final semester, units include crime and procedure, research methods and offender management.
The programme is delivered by experienced Higher Education lecturers who have had careers within the Uniformed Public Services such as the Police, Prison Service and Army and who can relate security and offender management to a diverse range of scenarios.
Although you may only be in classes on three days per week, there is an expectation that you will spend the equivalent of a further three days in independent study and undertake a period of mandatory work placement to support your studies.
This may involve you being invited in on non-timetabled days or weekends to fulfil some elements of the course. Please note that classes will take place over traditional half-term holidays that fall within the identified semester weeks.
The programme will run with a minimum of eight students. In 2022-23 we enrolled 15 students on this programme.
This course forms part of the three-year Offender Management degree programme at Derby College Group and is delivered at our Broomfield Hall Campus.
The course is regulated by the OfS and the qualification is awarded by the University of Derby.
All students have access to the UDO online platform, the Derby College Group Learning Resources Centre, the University of Derby library, and the College's Moodle pages.
Entry Requirements
All applicants will be invited to complete a phone interview or site visit at which interviews will take place to discuss their qualifications, experience and any other related issues.
You should have one of the following:
64 UCAS points, with at least 32 preferably coming from a related subject (e.g. Public Services, Law, Sociology)
Access to HE qualifications
You will also need:
GCSE English at grades 9-4 (A*- C)
An appropriate competency in maths for higher level study
A Disclosure and Barring Service (DBS) check
We also welcome applicants who lack institutional qualifications. All such applicants will be interviewed and may be set an appropriate piece of work upon which a judgement will be made, taking into account their academic potential and relevant experience.
All applicants are subject to approval from the University of Derby.
You will need to be aged 18 or over at the beginning of the course.
What will you learn?
Modules are:
Year 1:
Applied Victimology
Youth, Crime and Justice
Criminological Theory
Introduction to Criminology
Applied Research in Criminology
Professional Practice
Year 2:
Social Research Methods
Penology, Punishment and Rehabilitation
Offender Management and Substance Misuse
Offender Management
Crime and Procedure
Policing and Society
You will be expected to undertake a relevant work placement for a minimum of 72 hours each academic year.
How will you learn?
You will learn on-site at Broomfield Hall Higher Education Centre. Your studies are likely to be timetabled over three days, with independent study and research expected across the rest of the week.
Attendance is expected to be over 90%. This is linked to Student Finance England maintenance loans which will be put at risk if you drop below this level.
The core higher education academic year will be for a duration of 33 weeks for the purposes of maintenance loans. You will receive a proportion of this time as direct delivery, with any additional time – as deemed appropriate by the programme team and the awarding body – for activities such as induction, tutorials, research, directed study and reading weeks. The direct delivery time for this course will be 30 weeks.
What will you need to bring with you?
Course fees are £7000 per year.
It is advisable that you have access to your own laptop for research and assignment writing. In order to access work placement opportunities, students may need a DBS check, the cost of which will be included as part of your course fees.
Additional trips and visits are usually provided as part of your study programme. However, there may be social or team building opportunities which would incur additional costs of around £15-20. In previous years students have paid around £200 for a three-day visit to London, taking in the Old Bailey and Royal Courts of Justice.
How will you be assessed?
You will be assessed using a variety of methods which may include practical and theory exams, reports and assignments, presentations and practical work. The assessment methods are designed to review your understanding and knowledge relevant to the sector.
Where next?
The Foundation Degree provides the perfect progression platform for further study on the BA (Hons) Security and Offender Management at Derby College Group. Opportunities to study other 'top-up' degrees at the University of Derby are also available, subject to approval.
You may also wish to progress to employment within the security industry, custodial care, probation service, reservist forces, police specials, the criminal justice sector or charitable organisations.
This qualification is awarded by the University of Derby. www.derby.ac.uk
Who do you contact for more information?
For more information, contact Derby College Group on 0800 0280289 or enquiries@derby-college.ac.uk
Disclaimer
Disclaimer
Course Information for Employers
Information for Employers
If you are an employer and would like to know more about the apprenticeships and professional training we deliver or how you can get involved in co-creating and co-delivering the curriculum, please contact us via email on businessenquiries@derby-college.ac.uk, call us on 01332 387 421 or visit our employer pages here.
Career Information
This course could lead to one of these careers...
£0
£0
£0
£0
£0
£0
£0
£0
£0
£0
£0
More Careers Information at: https://www.derby-college.ac.uk/career-pathways
DCG Success Stories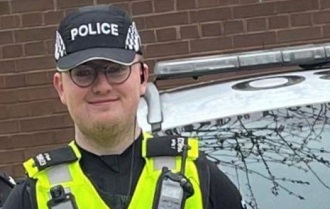 James Ryall
Police officer James is living his boyhood dream
I really enjoyed my time at Broomfield. I loved learning about the criminology side of policing and looking at why people commit crime.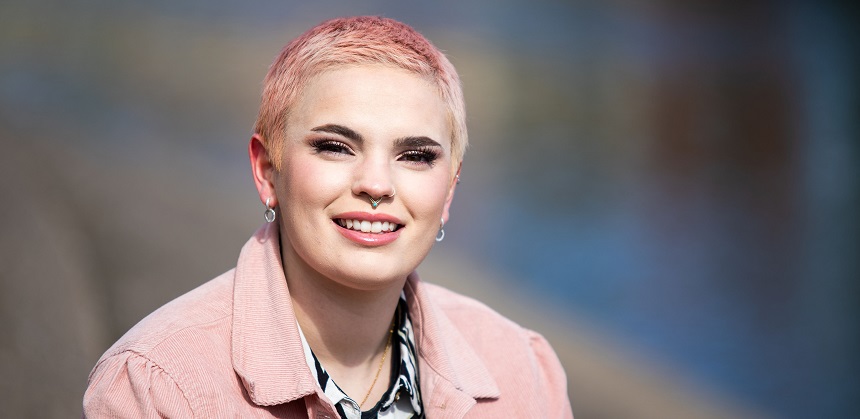 Jade Howell
Former DCG student Jade studying for MSc in Criminal Investigations
A-levels weren't for me so I left school after GCSEs and enrolled on the BTEC level 3 Uniformed Public Services course at Derby College because it sounded interesting, and, at that time I was thinking about joining the Navy. After my BTEC I took a Foundation Degree in Criminal Justice (Security and Offender Management) at the Roundhouse then went on to do the top up degree. I hadn't thought about going into higher education before that and hadn't realised that I'd be able to stay at Derby College to do a foundation degree and then a degree. Get Started...
Use our online application form to apply for this course.
Course Information Last Updated On: September 28, 2023 10:59 am