Diploma in Personal Training – Level 3
This qualification will further develop learners who have existing knowledge and skills in gym instruction to enable them to pursue a career in personal training.
Course Summary
School Leaver - Vocational/Technical
Location:
Broomfield Hall
Full Time or Part Time:
FT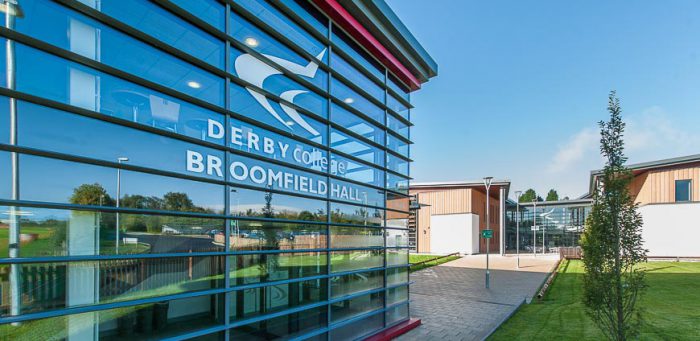 Apply now at: https://www.derby-college.ac.uk/course/diploma-in-personal-training-level-3
Course Information for Students
Who is this course for?
This qualification will further develop learners who have existing knowledge and skills in gym instruction to enable them to pursue a career in personal training.
During the qualification, students will further their knowledge of anatomy and physiology, nutrition and lifestyle factors that affect wellbeing. They will develop their communication skills and motivational practice to support change, planning and conducting physical activity sessions with different types of clients in a variety of environments with a range of resources.
They will also gain an understanding of the legal and professional requirements for personal training, plus how to set up and manage a personal training business on a self-employed basis if they so wish.
Applicants must have completed a Level 2 Diploma in Gym Instruction and be able to evidence this prior to enrolment.
Entry Requirements
All applicants must have completed a Level 2 Diploma in Gym Instruction (or similar qualification) and should be able to evidence this achievement prior to starting the course.
Students must also have achieved GCSE English or Maths at grade 4 or higher.
Candidates must show a positive approach to delivering exercise classes and physical activity sessions, while also being highly motivated to take part in physical activity sessions and training.
Links to gyms or leisure centres are recommended in order to confirm your work experience placements.
Internal applicants must evidence high levels of prior attendance and positive references alongside the completion of the Level 2 Diploma in Gym Instruction and associated qualifications.
What will you learn?
There are six mandatory units:
Applied anatomy and physiology for exercise, health and fitness
The principles of nutrition and their application to exercise and health
Understanding lifestyle, health, wellbeing and common medical conditions
Encouraging positive health and fitness behaviours in clients
Programme design and delivery for personal training
Professionalism and business acumen for personal trainers
Your study programme will also include a tutorial, enrichment, work experience totalling 72 hours, English or maths if needed and a range of additional qualifications such as First Aid, Safeguarding, Smoking Cessation, Exercise for Older Adults, Leading PA for Adolescents, Mental Health Awareness and Group Training.
How will you learn?
This course will be delivered on-site at Broomfield Hall. The course is highly practical and you will be expected to both lead and take part in activity sessions.
What will you need to bring with you?
You will need to have a uniform that is worn every day and when you are on work experience. The minimum expectation for the uniform is that you wear a plain black T-shirt or polo shirt and sweatshirt etc. DCG-branded uniform packs can be purchased for around £50.
All learners are advised to have a tablet or laptop to aid them with their studies.
There may be additional costs incurred for selected trips or visits.
Overseas work placements are available.
Although you do not need to be a member of a gym, it is expected that you will exercise and be physically active to role-model the expected behaviours of the career pathway you have opted to take.
How will you be assessed?
To achieve this qualification, the learner is required to complete a number of different assessments, including:
• A case study working with a real client to enable the learner to complete an initial consultation, a food diary analysis, an educational activity for the client and a periodised programme including commentary/rationales and individual session plans
• Assignments – designing an infographic and educational information handout, recommending the use of technology to clients, and developing a new personal training business, including an initial business evaluation, market research and business planning
• Practical observations – consultations, training techniques and personal training
• Self-evaluation and reflective practice
Where next?
Further study
You may consider applying for the:
Level 3 Diploma in Sports Massage Therapy
Level 4 Advanced Personal Trainer qualification
Careers
Alternatively you may wish to seek employment as a personal trainer or fitness professional.
Who do you contact for more information?
Course Information for Employers
Information for Employers
If you are an employer and would like to know more about the apprenticeships and professional training we deliver or how you can get involved in co-creating and co-delivering the curriculum, please contact us via email on businessenquiries@derby-college.ac.uk, call us on 01332 387 421 or visit our employer pages here.
Career Information
This course could lead to one of these careers...
£0
£0
£0
More Careers Information at: https://www.derby-college.ac.uk/career-pathways
DCG Success Stories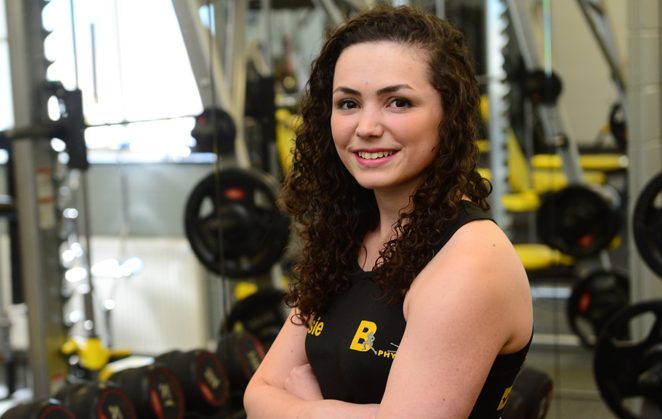 Rosie Sharp
College powers weight trainer Rosie's gym career forward
Derby College has been 100 per cent important for my career because without the qualification I couldn't do what I'm doing – I had no fitness qualifications before I came here. The college and gym work well together, and it was all relevant to what I needed to learn. It's been really good.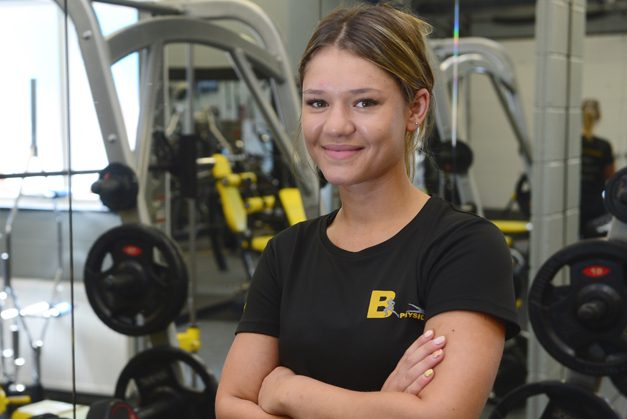 Florence Phillips
Missed exam targets a 'blessing' as Flo launches fitness career with college
I didn't get the GCSEs I needed to go to sixth form, which is a blessing because it meant I went to college. I find the exams the hardest but the college gives me all the support I need. At college somebody took me to one side and told me this job could be good for me, so I applied and got it. College has been really important to me. I'd love to be a personal trainer and stay here. I love taking classes. I take about nine a week, which is really good.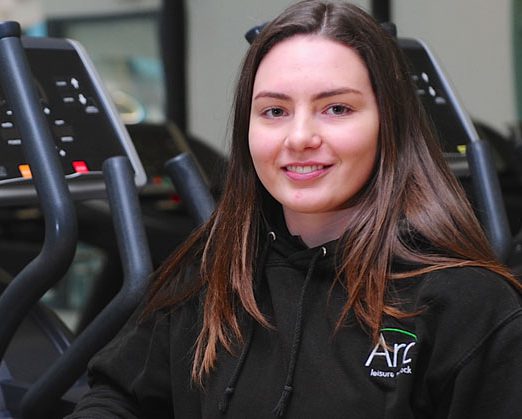 Jess Guest
Apprenticeship leads to leisure centre personal trainer job for Jess
Steve, my college tutor, is really good. I'm assessed on site and he's always very helpful and happy to give me advice whenever I need it. Working hours vary in this job and I work shifts and weekends. Get Started...
Use our online application form to apply for this course.
Course Information Last Updated On: October 23, 2023 4:35 pm