Pruning College Certificate
Improve your Pruning Techniques and Timings with the Pruning College Certificate
Course Summary
Subject Area:
Horticulture
Adult and Community
Location:
Broomfield Hall
Full Time or Part Time:
PT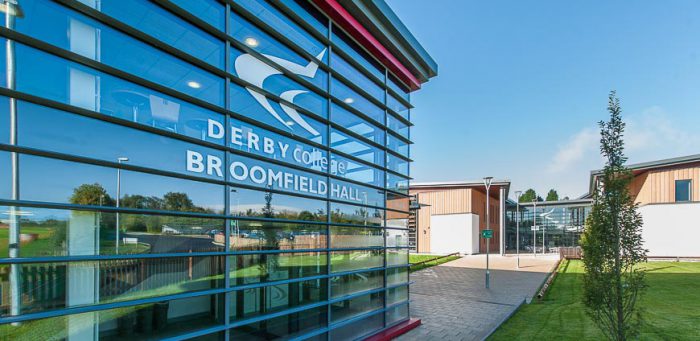 Apply now at: https://www.derby-college.ac.uk/course/pruning-college-certificate
Course Information for Students
Who is this course for?
This two-day course involves:
Day 1 AM
Plant Identification – introduce 20 Trees/Shrubs
Theory – Pruning Techniques:
5 Ds
Formative
Maintenance
Restorative
Specialist eg. fruit
Theory – Pruning Timings:
deciduous
evergreen
ripewood
roses
Day 1 PM
Pruning – Demonstration and Practical
Plant Identification – Quiz/Ident Walk
Recap
Day 2 AM
Ground Preparation – Theory
Formal Bedding
Herbaceous Borders
Trees/Shrubs
Planning – Theory
Formal Bedding
Herbaceous Borders
Mixed Borders
Day 2 PM
Planting Practical
Plant Identification – Quiz/Ident Walk
Entry Requirements
There are no entry requirements. Candidates should be keen to learn about gardening, and be able to work outdoors in any weather.
What will you learn?
The aims of the course are for students to:
Learn 20 shrubs' common/botanical names
Develop pruning techniques
Develop ground preparation skills
Develop planting techniques
This course follows the framework for the City & Guilds Level 1 Certificate in Practical Horticulture, so candidates will receive a City & Guilds Certificate on completion.
How will you learn?
This course will be delivered on on-site.
What will you need to bring with you?
Students will need to wear appropriate safety footwear. Suitable wet weather clothing and gloves would be advantageous.
How will you be assessed?
Assessment will be ongoing throughout the two days.
Where next?
Become a volunteer at a managed garden
Seek employment or an apprenticeship in the horticultural sector
Enrol on a Level 2 course (Derby College Group offers the Level 2 RHS Practical Certificate in Garden Planning and Theory and a full-time Level 2 Diploma)
Who do you contact for more information?
For more information contact Derby College on 0800 0280289 or enquiries@derby-college.ac.uk
Course Information for Employers
Information for Employers
If you are an employer and would like to know more about the apprenticeships and professional training we deliver or how you can get involved in co-creating and co-delivering curriculum, please contact us via email on businessenquiries@derby-college.ac.uk, call us on 01332 387 421 or visit our employer pages here.
Career Information
Sorry - no lmi data
More Careers Information at: https://www.derby-college.ac.uk/career-pathways
DCG Success Stories
Discover how our students have achieved success. Their hard work and dedication to learning has enabled them to succeed in rewarding careers or progress onto higher education. We encourage progress and aspirational outcomes by guiding people onto learning pathways that lead to positive destinations. Our students have gone on to achieve great things since leaving the College. We would like to share some of their inspiring success stories with you. Get Started...
Check availibility and book now on this course.
Course Information Last Updated On: October 26, 2021 1:51 pm