A Levels

Courses at DCG

Unlock your potential with A-level qualifications that will set you apart in the eyes of universities and employers alike. With Derby College Group (DCG), you will discover exciting subject choices, high-quality teaching, first-class facilities, excellent careers advice and a vibrant learning environment.

A Levels are taught at The Joseph Wright Centre, our specialist post-16 Academic and Arts College in the city's Cathedral Quarter, is a hub of inspiration for around 1,700 students. It is a bright, inviting and friendly setting, centred on a stunning atrium and offering superb resources for academic studies. As well as extensive general teaching spaces and an excellent library and learning resources centre, facilities include IT suites, art and design studios, and modern science laboratories. You will work alongside students from our Creative Industries Academy, which adds up to a vibrant atmosphere.

Where does your future lie? Business high-flier, scientific researcher, journalist, lawyer, politician, economist, psychologist, computer expert – whatever your career aspirations, A-levels from DCG can help you turn ambitions into reality. Your qualification will prove you possess not only academic knowledge but also dedication, application and critical thinking. We will motivate you to stay on track to achieve your goals, including seamless progression to university.

The choice is yours A-levels are the more traditional route for progressing to university. Our students normally focus on three subjects over two years. While some may decide to take four subjects at A-level, exceptional maths students will have the opportunity to study AS Further maths in their second year. Some students may find it more appropriate to add on the Extended Project Qualification – to bring an extra dimension to their CVs and strengthen their UCAS or job applications. Our portfolio of subjects is wide-ranging and flexible, so you will not be restricted to the conventional subject combinations familiar from school.

hi everyone my name is Matt ridgell I'm the assistant principal at the Joseph Wright Center Derby college and this video is a little bit of an introduction to our taster sessions unlike four other courses such as t-levels or B techs where you're asked to attend an interview for a levels we only ask you that you attend taster sessions these sessions are an opportunity for you to get an understanding about each of your courses at the Joseph Wright Center we offer a number of courses and it's quite difficult for students to choose between each individual a level so we ask that you attend taster sessions so you can get a better understanding of how each subject works each taster session is 30 minutes long and we ask that you choose four subjects the meaning behind that is that that will give you a great understanding of which are the best three subjects for you to choose when you finally come to start your a-levels once you've completed an application you will receive an email inviting you to attend one of our compulsory taster sessions here you will find a selection of subjects that you can choose to taste we ask that you choose four subjects to stress test the best subjects that you intend to enroll to in September once you've chosen your subjects you'll receive a QR code and close to the date you'll receive a timetable with the times and room numbers for each of your subject choices once you've booked onto the sessions your InTouch account will be labeled as interview please be reassured that you will not receive an interview and the a-level subjects only require a taster event on the day you'll be greeted by our welcome team who will scan your QR code and give you a map of the college so you can make your way to your first class please give plenty of time to make it to the Joseph Wright Center so you are on time for each of your taster sessions teachers for each taster session will provide all the resources that you need but will be helpful to bring a pen some paper and a pencil for the taster sessions we actually choose four subjects whilst when you study at the college you will only study three a-level subjects we ask that you taste four so you get the best understanding of what the best combination of a level subjects is the taster sessions are the final stage of your application process following the taster sessions we ask that you work hard to achieve the best results you can in your gcses and then on GCC results day please upload your grades so we can finalize your offer if you achieve all the entry requirements for the a-level courses you will be invited to enroll with us at the Joseph rise Center or you can do this online by uploading your ID documents along with your GCC results so to summarize a level taters are a compulsory session designed to help you make the best choice of your a-level subjects we wish you all the best with your GCC results and if you have any further questions please contact our student services team thank you very much
Pathway Guides
Ad Astra – Raising your aspirations
Ad Astra at DCG – set your sights high, to help you move forward and realise your ambitions, we have launched the Ad Astra programme at DCG. Ad Astra gives you access to inspirational people, organisations and opportunities; keeps you informed of events that will guide your career journey; and offers additional coaching and support. Students who actively participate will receive Ad Astra badges that mark them out as aspirational, autonomous, connected and curious individuals who can inspire others.
As part of your journey here at the Joseph Wright Centre, you have the opportunity to engage in our Ad Astra Award Scheme. It is an expectation that all students take part to at least Bronze level. There will be awards and certificates for Bronze, Silver and Gold and even the opportunity of winning the overall Gold award, to be presented at the end of year celebration of achievement. As well as helping you to experience new opportunities and to develop your subject knowledge, this scheme also gives you a wide range of valuable life skills including independence, resilience, self-confidence, responsibility and leadership as well as an opportunity to form new friendships. When applying to university, indicating you have actively engaged in our award scheme will be a definite selling point. Universities will be notified of what the scheme involves on your references for context. Take part and get involved. Your tutors will discuss Ad Astra with you during your one to ones.
Stay on for degree-level studies
You do not even need to leave DCG to take your studies to the next level. We offer HNCs, HNDs, foundation and honours degrees in subjects like Business, Computing, Creative Practice and Criminal Justice. There are benefits to studying close to home with small group sizes and full academic support, not to mention a familiar learning environment. If you meet the entry criteria and have a good attendance and performance record, we guarantee you a place on a DCG HE programme as long as there are sufficient student numbers.
Personalised support for Oxford and Cambridge at the Joseph Wright Centre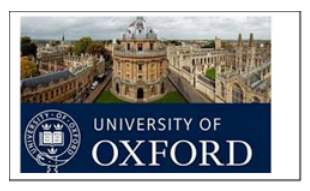 University of Oxford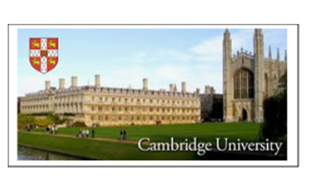 Cambridge University
Personalised support for Oxford and Cambridge at the Joseph Wright Centre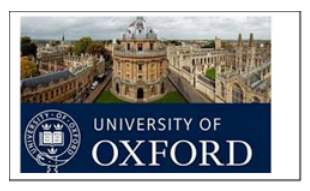 University of Oxford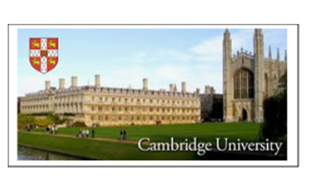 Cambridge University
As part of the extensive Higher Education provision given to students at the Joseph Wright Centre, we are proud to be able to support our students in their applications to competitive universities such as Oxford and Cambridge.
In term one of year 1, interested students are targeted with support and detailed information about how to prepare. Teachers may also actively encourage students at this stage to consider the options. This is followed in Term 2 by focused super curricular tasks aimed at extending the students' thinking and they practice keys skills of communication and critical thinking crucial for the inteview process. During term 2 students can sign up for a trip to the Oxbridge Student Conference, at Edgbaston in Birmingham. Students are then supported with their applications in Term 3 via tutorials and individual careers advice. There is also a trip to the Oxford University open day in June. If the subject of interest requires an additional entrance test, at this point, subject specialist teachers will support where necessary in the preparation. During this term students are also given talks by the Oxford and Cambridge outreach team who also assist with applications.
In term 1 of year 2, mock interviews are conducted with external specialists familiar with the Oxbridge interview process. The aim of these mock interviews is to enable students to experience an authentic scenario with questions pertinent to their chosen subject area. These intensive sessions replicate Oxbridge's method of teaching and help students to solidify their confidence in discussing and talking about their subject in an academic setting.
The Joseph Wright Centre aims to ensure that all of our students have the opportunity to access support through this personalised programme catering for their needs.
A Levels – Course Listings
School Leaver - Academic (30)
Key Information
Our Teachers
At Derby College we believe the best tutors are usually those who have real world experience of working in the field they're teaching. So, in most cases, you'll be taught by someone who has worked in the industry that you wish to enter. As well as being able to share their knowledge and experiences with you, they have crucial industry connections, which is a huge benefit when it comes to helping you to secure a work placement in your chosen field.
As part of your studies at Derby College we offer a full range of assistance to ensure you have a great learning experience.
Our facilities and location
Discover our campuses and facilities here. Each campus page contains:
360-degree images of our facilities
A location map
A list of courses that are run at the campus
Student Success Stories
Find out more
How to Apply
Press the Apply Now button, that can be found at the top and bottom of every course information page and follow the instructions for the InTouch applications portal. If you are unable to apply online, contact Student Services who will help you complete your application form and will be able to help and guide you to make a decision on the course of study to meet your needs and ambitions.
A Levels – Success Stories
360 Tour