Geology (A-level)
This course provides knowledge of the main aspects of geology as a science
Course Summary
School Leaver - Academic
Location:
Joseph Wright Centre
Full Time or Part Time:
FT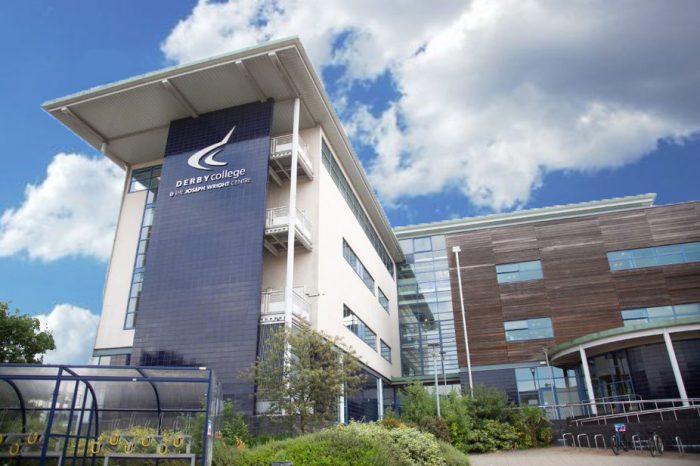 Apply now at: https://www.derby-college.ac.uk/course/geology-a-level
Course Information for Students
Who is this course for?
This course provides knowledge of the main aspects of geology as a science through three overarching concepts which link all topics studied:
* a scientific understanding of the Earth, its evolution and its sustainable development
* the central paradigms in geology: uniformitarianism ("the present is the key to the past"); the extent of geological time; and plate tectonics
* the cycling of matter and the flows of energy into, between and within the solid Earth, the Earth's surface, the hydrosphere, the atmosphere and the biosphere.
Entry Requirements
You will need at least five GCSEs at grade 4 or above, including English Language at grade 5 and Maths at grade 4.
In addition, you should have GCSE Combined Science at grade 4,4 or above. If you have taken Triple Science, a grade at 4,4,4 or above is required.
A recent school report will be required which demonstrates a committed attitude to learning.
It is assumed that students enrol on a two-year A-level programme of study consisting of three or more subjects. However, students will be expected to demonstrate a committed attitude to learning and make positive progress in their first year of study.
What will you learn?
Fundamentals of Geology
F1 Elements, minerals and rocks
F2 Surface and internal processes
F3 Time and change
F4 Earth structure and global tectonics
Interpreting the Geological Record
G1 Rock forming processes
G2 Rock deformation
G3 Past life and past climates
G4 Earth materials and natural resources
Geological Themes, a choice from:
T1 Geohazards
T2 Geological map applications
T3 Quaternary geology
T4 Geological evolution of Britain
T5 Geology of the lithosphere
How will you learn?
This course will be delivered on-site at the Joseph Wright Centre.
What will you need to bring with you?
There will be fieldwork in Wales in Year 1. In Year 2, there will be the possibility of fieldwork in Tenerife or the Isle of Arran. The charge will be £300 per year or less.
How will you be assessed?
There are three exams in the second year.
Where next?
Further Study
You could consider degrees such as a:
BSc (Hons) Geology
BSc (Hons) Geology and Planetary Science
Careers
Engineering geologist
Geotechnics
Geochemist
Geophysicist/field seismologist
Geoscientist
Hydrogeologist
Mudlogger
Wellsite geologist
Who do you contact for more information?
For more information contact Derby College on 0800 0280289 or enquiries@derby-college.ac.uk
Course Information for Employers
Information for Employers
If you are an employer and would like to know more about the apprenticeships and professional training we deliver or how you can get involved in co-creating and co-delivering curriculum, please contact us via email on businessenquiries@derby-college.ac.uk, call us on 01332 387 421 or visit our employer pages here.
Career Information
This course could lead to one of these careers...
Physical Scientists
£41220
Laboratory Technicians
£19909
Civil Engineers
£47465
More Careers Information at: https://www.derby-college.ac.uk/career-pathways
DCG Success Stories
Discover how our students have achieved success. Their hard work and dedication to learning has enabled them to succeed in rewarding careers or progress onto higher education. We encourage progress and aspirational outcomes by guiding people onto learning pathways that lead to positive destinations. Our students have gone on to achieve great things since leaving the College. We would like to share some of their inspiring success stories with you. Get Started...
Use our online application form to apply for this course.
Course Information Last Updated On: October 18, 2021 1:51 pm