Higher Education at Derby College
If you are considering higher education, you are about to make a decision which will change your life. It is vital to research thoroughly, think carefully and choose wisely and really consider your career path. At Derby College Group (DCG), we recognise that higher education is a sound investment in your future. Whether you want to gain an edge in the job market, enhance your promotion prospects or even chart a completely new career direction, we can help you to achieve your ambitions.
Our aim is to remove barriers for advancement to higher education, to widen participation and to impact positively on your life chances and future earning potential. The growing higher education portfolio at DCG now includes everything from HNDs, Foundation Degrees and Honours Degrees to specialist qualifications for professionals seeking to improve their managerial skills. These programmes provide first-class, up-to-date content and excellent teaching, underpinned by robust links with employers and enterprising partnerships with universities. We focus on the key skills that employers need in the workplace, paving the way for our students to excel in sustainable, well-paid careers. Statistics* show that 100% of our students progress to positive destinations within six months of completing their programme.
Graduate Outcomes: www.graduateoutcomes.ac.uk
Derby College works in partnership with the following Universities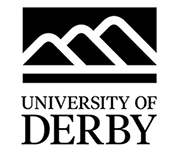 Derby University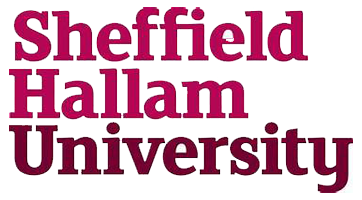 Sheffield Hallam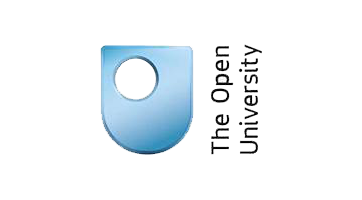 Open University
Step up to Higher Education
Our aim is to deliver first-class, innovative and responsive higher education programmes which meet the needs of individuals, employers and society alike. Studying with us will open doors for you. As demand for highly educated and skilled professionals is growing across our city, county and region, our programmes offer new progression routes for ambitious individuals. Aligned with regional and national strategies, they are also ideal for employers to integrate into their long-term workforce development plans. Part-time options make it easy to fit studies around work schedules. As a college, we are regulated by the Office for Students (OfS) and on the approved register of HE providers.
Key Links
Higher Education Prospectus (PDF)
There are so many reasons to make us your first choice:
You will gain nationally recognised qualifications alongside the right skills, attitudes and professional standards. We have been praised by the OfS for the way we help students progress to highly skilled employment or further study.
Employers have significant input into our programmes. You will keep in touch with all the latest developments in your sector and build an invaluable network of contacts.
Our partnerships with universities allow you to progress to other higher-level courses with ease.
Our experienced teaching teams are dedicated to your success. Their enthusiasm for their subjects will be your inspiration. You will also benefit from working with Higher Education Academic Coaches to develop your academic skills.
We provide the right level of support to boost your confidence and motivation – including programmes tailormade for students who have been out of education for a while.
You will discover all the help you need to chart your future after you have completed your studies. We provide a wide range of specialist advice to help you decide what your next step should be.
Our state-of-the-art facilities will bring your learning to life, thanks to our award-winning campus regeneration programme. We continue to invest in first-rate equipment, resources and learning environments, including a dedicated Higher Education Centre.
We enrich your studies with exciting new opportunities. These could include hands-on projects, work placements, community initiatives and talks by inspirational guest speakers.
Welcoming and friendly, we have a diverse but close-knit student community. Your social circles will expand as you meet like-minded students.
All these opportunities are available on your doorstep. We are easy to reach, with colleges in Derby and Derbyshire served by good public transport links. 
We are the Higher Education Academic Coaches and our role is to support all HE students at Derby College in developing their academic and study skills. As part of the HE 360o Hub we work alongside your lecturers, the library, careers, and inclusion teams to provide you with help and advice from all angles. We will work with you throughout your studies to develop key areas such as critical thinking, academic writing, referencing, and research so that you can achieve your full potential and reach the highest grade possible in your assignments.
Our support can be accessed in a variety of ways, either on a 1:1 tutorial basis, via small group seminars, or in whole class workshops as part of your course. We also offer advice and support face to face, over Microsoft Teams, via email, and through phone calls. We can assist you with your individual needs and preferences, as well as help you create an action plan and way forward to get the most out of the course.
If you want to chat to us more about how we can help you once you have enrolled, then please email us: Ellen.Nicholls@derby-college.ac.uk and Christine.Thorne@derby-college.ac.uk.
We look forward to welcoming you to the college and to working with you.
Full-time and Part-time – Paying for your course
One of the key things to organise is the payment of your tuition fee. There are three ways you can do this – by taking out a student loan, by sponsorship from an employer, or by paying for the course yourself.
Taking out a student loan Student Finance England administers the loan system for Higher Education. Your course is counted as a Full-time course. Therefore, you will need to follow this link to complete the relevant paperwork https://www.gov.uk/apply-online-for-student-finance On here you will be able to register and start to apply for a loan. The earlier you apply the better.
Being sponsored by an employer If you are being sponsored by an employer, you will need to bring a letter to this effect to enrolment. You can provide the letter before this if you wish by sending it addressed to Student Services, Derby College Ilkeston Campus, 2 Pimlico, Ilkeston, Derbyshire, DE7 5JS.
Self-Funding If you are paying for your course yourself then you will need to bring your bank details or a credit card to enrolment. Instalment plans may be available, and it is advised you talk to Student Services about this on 0800 028 0289 or email studentservices@derby-college.ac.uk
Disabled Students Allowance – Rates Information
Apply online for student finance
Everything you need to know about student finance
He Policies and Procedures
Office for Students
Open University
Higher Education – Course Listings
Animal Care (6)
Art and Design (2)
Business, Leadership and Management (2)
Childcare (1)
Engineering (6)
Equine (4)
IT, Digital Skills and Computer Science (1)
Professional Construction (7)
Public Services and Security (2)
Sport (1)
Teacher Training, Coaching and Mentoring (5)
Higher Education – Success Stories
Derby University Partnership

---
The University of Derby is located in the heart of England and provides industry-relevant expert teaching, from foundation and undergraduate degrees through to postgraduate study and research.
The University's academic strength is backed up by applied learning to ensure students are ready for a successful career.
The University believes that everyone should receive the high-quality education they deserve, regardless of age, background or location. It was named University of the Year at the UK Social Mobility Awards 2020 and Higher Education Institution of the Year at the 2020 NEON (National Education Opportunities Network) Awards. It also won the Guardian University Award 2020 for Social and Community Impact.
The University's research is leading to new discoveries that will create positive economic, medical, social, cultural and educational change.
360 Tour