Spanish (A-level)
Spanish is used as a medium of communication in this course, so students can gather, analyse, and discuss information and ideas in Spanish.
Course Summary
School Leaver - Academic
Location:
Joseph Wright Centre
Full Time or Part Time:
FT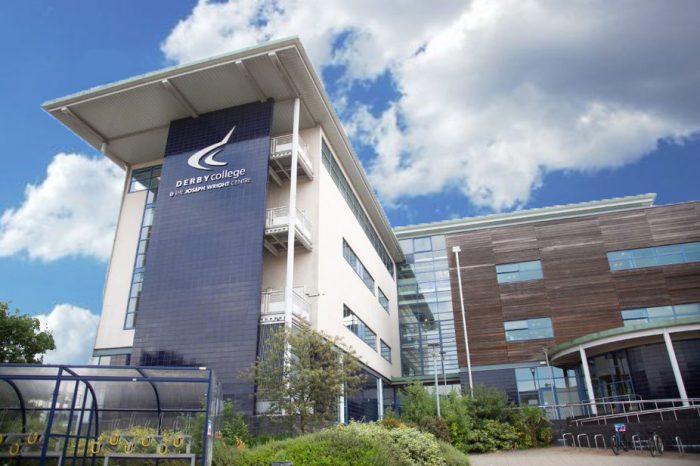 Apply now at: https://www.derby-college.ac.uk/course/spanish-a-level
Course Information for Students
Who is this course for?
This programme allows students to use Spanish for the purpose of communication and enables them to gather, analyse and exchange information and ideas in Spanish.
Entry Requirements
You will need at least five GCSEs at grade 4 or above, including English Language at grade 5 and Maths at grade 4.
In addition, you should have GCSE French at grade 5 or above.
You will be expected to demonstrate a keen interest in Spanish-speaking countries and their culture.
A recent school report will be required which demonstrates a committed attitude to learning.
It is assumed that students enrol on a two-year A-level programme of study consisting of three or more subjects. However, students will be expected to demonstrate a committed attitude to learning and make positive progress in their first year of study.
What will you learn?
A-level course content:
Social issues and trends
Political and artistic culture
Grammar
Works – literary texts and films
Individual research project
A-level topics include:
Multiculturalism in Hispanic society including: immigration, racism and integration.
Aspects of political life in the Hispanic world including: today's youth, tomorrow's citizens, monarchies, republics and dictatorships, and popular movements.
How will you learn?
This course will be delivered on-site at the Joseph Wright Centre.
What will you need to bring with you?
How will you be assessed?
The A-level exams in Spanish include questions that allow students to demonstrate their ability to:
draw together their knowledge, skills and understanding from across the full course of study
provide extended responses
The exam board is AQA.
A-level assessment
Paper 1: Listening, reading and writing (2 hours 30 minutes, 100 marks, 50% of A-level)
Paper 2: Writing (2 hours, 80 marks in total, 20% of A-level)
Paper 3: Speaking (21–23 minutes including 5 minutes preparation time, 60 marks in total, 30% of A-level)
Where next?
You may need languages for all sorts of career destinations – doctors, psychologists and physiotherapists need language skills to communicate effectively with patients whether they work in the UK or overseas. Business people, bankers and entrepreneurs all need language skills to make deals and sell products on the global market.
Politicians, historians, geographers and holiday reps all need language skills to get to know the people and area that they are passionate about. In addition, careers in teaching, translating/interpreting, journalism, importing/exporting and catering will all require advanced level language skills.
A foreign language A-level will complement and enhance your other studies too.
Who do you contact for more information?
For more information contact Derby College on 0800 0280289 or enquiries@derby-college.ac.uk
Course Information for Employers
Information for Employers
If you are an employer and would like to know more about the apprenticeships and professional training we deliver or how you can get involved in co-creating and co-delivering curriculum, please contact us via email on businessenquiries@derby-college.ac.uk, call us on 01332 387 421 or visit our employer pages here.
Career Information
This course could lead to one of these careers...
Authors, Writers and Translators
£26404
Teaching and Other Educational Professionals n.e.c.
£19024
Primary and Nursery Education Teaching Professionals
£29956
More Careers Information at: https://www.derby-college.ac.uk/career-pathways
DCG Success Stories
Discover how our students have achieved success. Their hard work and dedication to learning has enabled them to succeed in rewarding careers or progress onto higher education. We encourage progress and aspirational outcomes by guiding people onto learning pathways that lead to positive destinations. Our students have gone on to achieve great things since leaving the College. We would like to share some of their inspiring success stories with you. Get Started...
Use our online application form to apply for this course.
Course Information Last Updated On: October 18, 2021 1:51 pm