Media Studies (A-level)
Studying Media Studies is very much like studying a social science and involves analysing media products like magazines, films, and television programmes. In addition to developing practical skills, you will also learn how to construct media products by yourself or with other people.
Course Summary
School Leaver - Academic
Location:
Joseph Wright Centre
Full Time or Part Time:
FT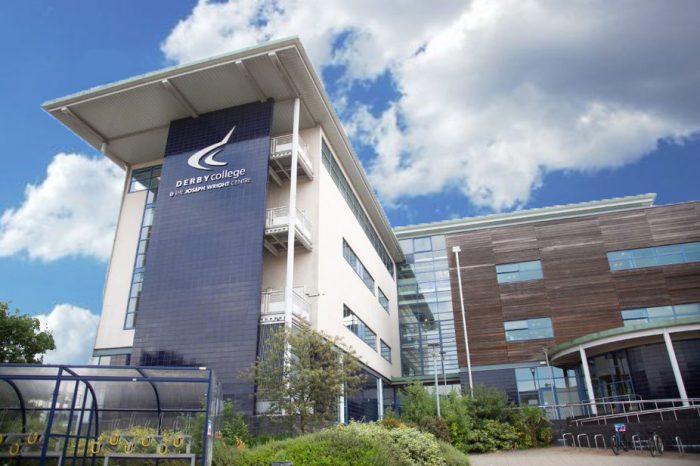 Apply now at: https://www.derby-college.ac.uk/course/media-studies-a-level
Course Information for Students
Who is this course for?
The Media Studies programme is very much like studying a social science and involves analysing media products such as magazines, films and television programmes. You will also develop practical skills, enabling you to construct media products on your own or within a group.
Entry Requirements
You will need at least five GCSEs at grade 4 or above, including English Language at grade 5 and Maths at grade 4.
A GCSE in Media Studies is not a pre-requisite. However, if you have studied it, a grade 5 is required.
A recent school report will be required which demonstrates a committed attitude to learning.
It is assumed that students enrol on a two-year A-level programme of study consisting of three or more subjects. However, students will be expected to demonstrate a committed attitude to learning and make positive progress in their first year of study.
What will you learn?
For the examined unit, Investigating Media, you will analyse a piece of media in the exam, as well as answering general questions on the media. For the coursework unit, Creating Media, you will produce two interlinked media products.
How will you learn?
This course will be delivered on-site at the Joseph Wright Centre.
What will you need to bring with you?
Whilst all equipment required for the course is available for loan from the College, you will be required to provide your own stationery and SD card.
How will you be assessed?
At AS Level, you will complete one examined unit and one coursework unit. Each is worth 50% of the overall AS grade.
Where next?
To progress to A2 Level, you must achieve a minimum of grade D or above on the AS Level. With the right grades and combination of A-levels, you can go on to study university degrees in a range of media subjects such as film, television and journalism or you can pursue a media-related career.
Who do you contact for more information?
For more information contact Derby College on 0800 0280289 or enquiries@derby-college.ac.uk
Course Information for Employers
Information for Employers
If you are an employer and would like to know more about the apprenticeships and professional training we deliver or how you can get involved in co-creating and co-delivering curriculum, please contact us via email on businessenquiries@derby-college.ac.uk, call us on 01332 387 421 or visit our employer pages here.
Career Information
This course could lead to one of these careers...
Public Relations Professionals
£26741
Advertising and Public Relations Directors
£49047
Photographers, Audio-visual and Broadcasting Equipment Operators
£27061
Arts Officers, Producers and Directors
£32115
More Careers Information at: https://www.derby-college.ac.uk/career-pathways
DCG Success Stories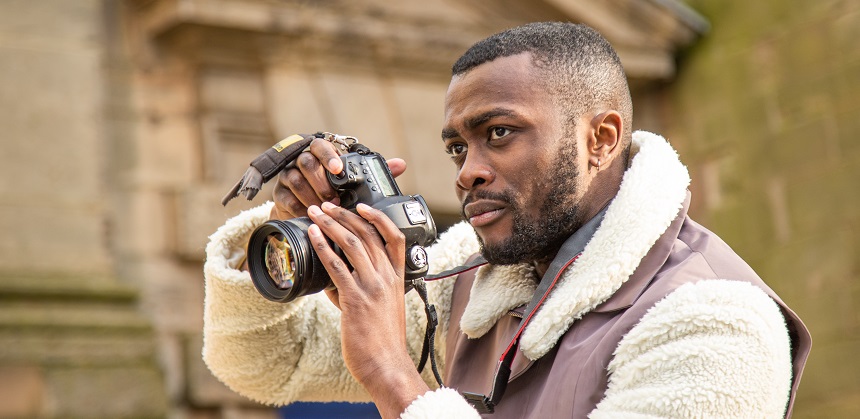 Maryn Ewoma
Fashion photographer Martyn working with global brands
I was definitely inspired by my graphics lecturers at Derby College. They told us about exhibitions that were on nearby, such as in Leicester and Nottingham, and because they knew their industry so well, they were able to tell us about the opportunities it presented. Before I came to college for A levels, I had no idea such careers even existed. Get Started...
Use our online application form to apply for this course.
Course Information Last Updated On: October 18, 2021 1:50 pm