Biology (A-level)
Students will study a variety of topics including: Development of practical skills in biology Foundations in biology Exchange and transport Biodiversity, evolution and disease Communication, homeostasis and energy Genetics, evolution and ecosystems
Course Summary
School Leaver - Academic
Location:
Joseph Wright Centre
Full Time or Part Time:
FT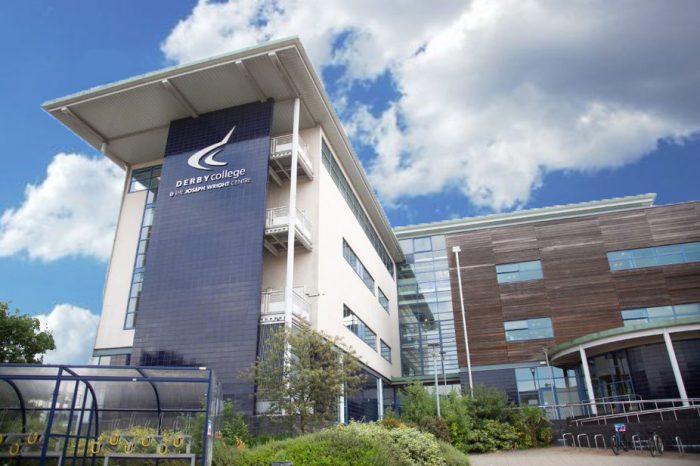 Apply now at: https://www.derby-college.ac.uk/course/biology-a-level
Course Information for Students
Who is this course for?
Students will study a variety of topics including:
Development of practical skills in biology
Foundations in biology
Exchange and transport
Biodiversity, evolution and disease
Communication, homeostasis and energy
Genetics, evolution and ecosystems
Entry Requirements
You will need at least five GCSEs at grade 4 or above, including English Language at grade 5 and Maths at grade 5.
In addition, you should have GCSE Combined Science at grade 6,6 or above. If you have taken Triple Science, then Biology must be at grade 6, with the other two sciences at grade 4.
A recent school report will be required which demonstrates a committed attitude to learning.
It is assumed that students enrol on a two-year A-level programme of study consisting of three or more subjects. However, students will be expected to demonstrate a committed attitude to learning and make positive progress in their first year of study.
What will you learn?
Module 1: Development of practical skills – this module underpins the whole of the course and covers the practical skills that students should develop throughout. The practical skills in this module can be assessed within written examinations and within the Practical Endorsement.
Module 2: Foundations in biology – covering concepts required throughout the remaining modules
Modules 3 and 4: Exchange and transport, biodiversity, evolution and disease
Modules 5 and 6: Communication, homeostasis and energy, genetics, evolution and ecosystems
How will you learn?
This course will be delivered on-site at the Joseph Wright Centre.
What will you need to bring with you?
How will you be assessed?
You will be assessed by external examination at the end of Year 2.
Where next?
Careers
The list of career opportunities is varied and endless, including:
Academic and research roles
Biological technology
Medical and health services
Genetic counselling
Health education
Biochemistry
Pharmaceutical/medical product sales
Marine biology
Who do you contact for more information?
For more information contact Derby College on 0800 0280289 or enquiries@derby-college.ac.uk
Course Information for Employers
Information for Employers
If you are an employer and would like to know more about the apprenticeships and professional training we deliver or how you can get involved in co-creating and co-delivering curriculum, please contact us via email on businessenquiries@derby-college.ac.uk, call us on 01332 387 421 or visit our employer pages here.
Career Information
This course could lead to one of these careers...
Medical Practitioners
£76737
Natural and Social Science Professionals n.e.c.
£37842
Laboratory Technicians
£19909
Biological Scientists and Biochemists
£34093
More Careers Information at: https://www.derby-college.ac.uk/career-pathways
DCG Success Stories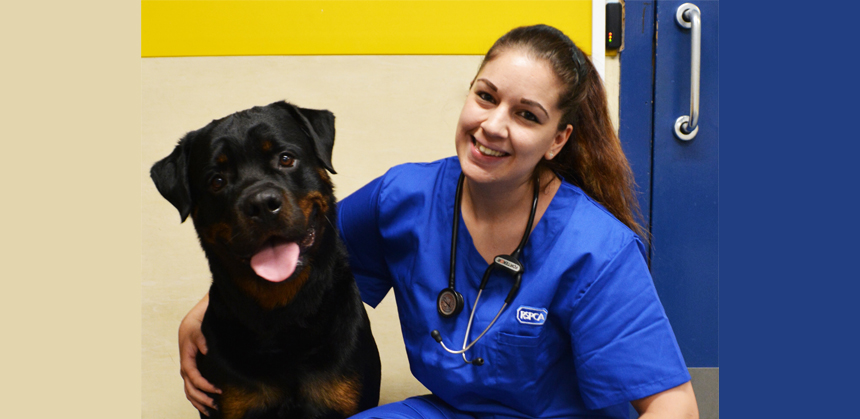 Shareen Akhtar
RSPCA vet "100 per cent" owes job she loves to Derby
Going to Derby College for my A levels is 100 per cent the reason why I'm now a qualified vet doing a job I absolutely love. I was quite good at chemistry and biology but I found physics difficult. Fortunately I had a very supportive physics tutor who found ways to make the subject easier for me to learn. My grades shot up in my repeated year to three As. Get Started...
Use our online application form to apply for this course.
Course Information Last Updated On: October 18, 2021 1:50 pm