Employee Professional Development
Derby College Group (DCG) has a strong track record in bridging the skills gap for employers, ensuring their people develop, grow and achieve more. We offer first-rate, creative skills solutions to help individuals, teams and entire organisations to galvanise their performance and boost profitability. Our rapidly expanding portfolio spans everything from bespoke leadership programmes, accredited qualifications and distance learning opportunities.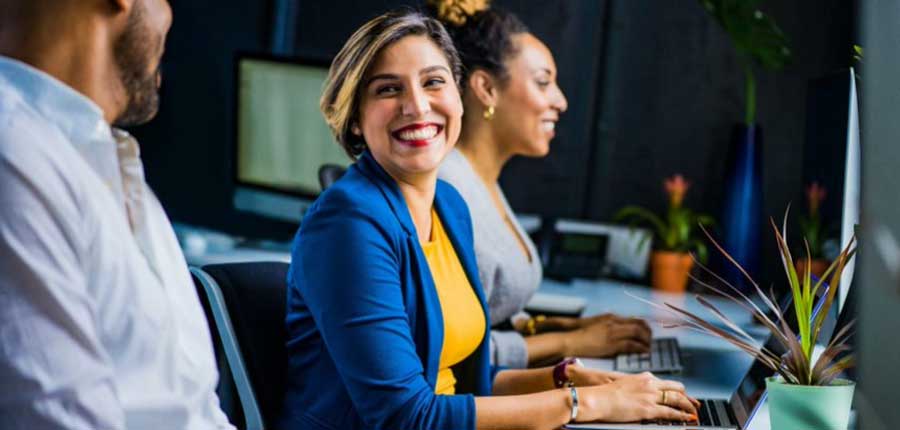 Choose Derby College Group for:
A comprehensive selection of subjects designed to foster the leaders and managers of tomorrow
Tailor-made training to match your organisation's strategic vision, values and culture
Inspirational, up-to-date and relevant content for an outstanding learning experience
Expert trainers and business coaches who really know their subjects and provide unique methods of delivery
Gold standard customer service: we are passionate about listening, understanding and putting your needs first in everything we do
Courses delivered throughout the country – including our own premises at Broomfield Hall– or on your own premises to fit around busy schedules
Leading-edge distance learning opportunities for advancing your knowledge on demand, anywhere and at any time
Cost-effective solutions: our friendly and approachable team will work with you to develop the most effective training to suit your budget
Our courses
Business, Leadership & Management
IT, Digital Skills and Computer Science
Teacher Training, Coaching and Mentoring
Health
Health and Safety
Public Services and Security
Hospitality
Benefits for the employee
Improved understanding
Increased satisfaction and morale
Higher levels of confidence
Greater appreciation of colleagues
Enhanced performance
Benefits for the organisation
Cost-effective solutions
Reduced employee turnover
Development of employee potential
Improved customer satisfaction
Enhanced company reputation and profile
your workforce has a range of training

needs

from compliance training leadership and

management

to it training inductions and so on

the list can seem never-ending and

complicated

with so many training providers claiming

to offer the next big thing

the best training the best techniques

and more

selecting someone you can trust to

develop your workforce at an effective

price

can be difficult as a public sector

organization

we work with three thousand employers of

all shapes and sizes

who trust us to develop their workforce

we understand their needs

the complexities of their organizations

and our responsibility to provide high

quality training

by selecting dcg as a skills partner and

aggregating

all of your training needs with us we

can provide bespoke skills solutions

that maximize the wide range of products

we offer

utilizing available funding this means

you're getting the best and most

cost-effective training possible

business inquiries at

derbyhyphencollege.ac.uk

one three three two three eight seven

four two one
For more information about our courses and to create your own bespoke training programme, contact us at businessenquiries@derby-college.ac.uk or 01332 387 421.
Products We Offer