Apprenticeships
As one of the largest colleges in the country, we are committed to helping employers invest in a more professional, skilled and sustainable workforce for the future and currently work with around 3000 employers of all sizes and industries. We pride ourselves on delivering effective skills solutions for employers – and apprenticeships form an important part of that work. We have a wealth of expertise in helping to recruit and train apprentices for vital roles across diverse industry sectors.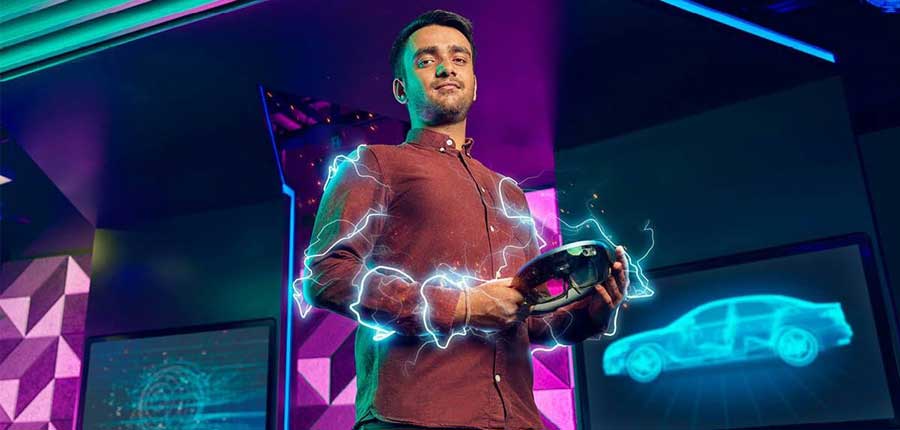 Benefits for your business
With apprenticeships you can:
Improve your organisation's productivity and performance through better trained staff
Solve your staff recruitment and retention problems in an affordable way
Recruit to your own job specifications
Shape and mould a person to your own business requirements
Benefit from flexible training which dovetails with your working schedules and business needs
Cost effective way to invest in your future managers and attract new talent
Understanding the Levy
The Apprenticeship Levy requires all employers operating in the UK which have an annual payroll bill in excess of £3 million to make an investment by training apprentices.
This will bring our country into line with other modern economies, where the co-funding of apprenticeships by the interested parties – the employer and the government – is already the standard model.
The Apprenticeship Levy will directly fund apprenticeship training programmes, with the aim of increasing the number of people in apprenticeships to 3 million by 2020. It means employers can take control of – and benefit from – a further £3 billion that will be added to the apprenticeship pot over the course of the next five years.
For more information on the levy, please visit www.levy-apprenticeship.co.uk.
Our support
We will support employers to maximise their return on investment. Our dedicated Business Consultants can provide you and your organisation with the expertise to guide you effortlessly through the opportunities and funding available to you and your organisation.
We Offer:
Advice and guidance on the levy
Training needs analysis
Workforce planning and support
Recruitment service for new apprentices
Upskilling and reskilling of existing staff
More than 100,000 employers, in over 160,000 workplaces currently use Apprenticeships to attract new talent, re-skill existing staff and tackle skill shortages. Derby College Group Apprenticeships are available to businesses of all sizes and from all sectors throughout the East Midlands and beyond:
Agriculture, horticulture and animal care
Business, Customer Service, Leadership and Management
Construction, planning and the built environment
Digital Marketing and Software Development
Education and training
Engineering and manufacturing technologies
Hair and Beauty
Health and Social Care
Hospitality and Catering
Sport
Contact Us
If you would like to build a sustainable, well skilled workforce with no recruitment cost and receive highly effective training and support please contact our Employer Engagement team via the information below:
Email: BusinessEnquiries@derby-college.ac.uk Telephone: (01332) 387421
View DCG Apprenticeship Vacancies