Recruitment Solutions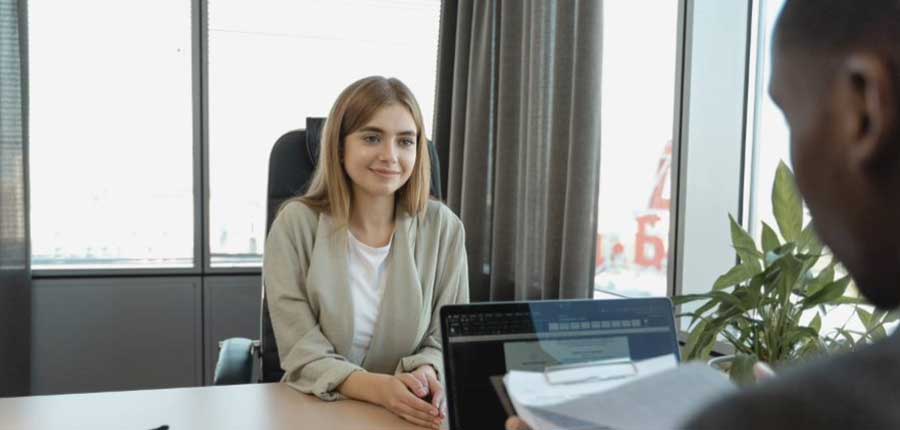 Derby College Group have a proven track record of effectively recruiting high quality apprentices along with part-time and full-time vacancies for businesses.
Apprenticeships
What we do
Advertise your vacancy to our talent pool which includes our internal students, on social media, on our website and through the government apprenticeship website
We screen and pre-interview the candidates to check they meet yours and our entry requirements and assess their current levels of Maths and English
Arrange interviews and / or selection days for you to choose the best person for your business
Support you to possibly access funding to support you and your apprentice
Deliver the apprentice standard and support you and your apprentice to gain maximum benefit for you and the apprentices through the apprenticeship programme
To find out more about the apprenticeships we deliver, please visit our employer apprenticeship
FREE Recruitment Service for Employers Do you have any part-time or full-time vacancies we can help you to fill?
As a college with around 19,000 students, we have many students who are actively looking for part-time work alongside their studies to: gain experience, help them financially and to develop their skills and confidence.
We also have students who are in their last year at college and have said they are wanting to find full-time employment after they have completed their studies.
Our FREE Recruitment Service will;
Advertise your vacancy, at no cost through our student intranet, TV Screens, student recruitment events and on social media.
Screen and pre-interview candidates, and provide you with support to help pick the right candidate.
If you would like to build a sustainable, well skilled workforce with full support and no recruitment costs then contact Samantha Brailsford now on 07970 149 788 or email samantha.brailsford@derby-college.ac.uk
your workforce has a range of training

needs

from compliance training leadership and

management

to it training inductions and so on

the list can seem never-ending and

complicated

with so many training providers claiming

to offer the next big thing

the best training the best techniques

and more

selecting someone you can trust to

develop your workforce at an effective

price

can be difficult as a public sector

organization

we work with three thousand employers of

all shapes and sizes

who trust us to develop their workforce

we understand their needs

the complexities of their organizations

and our responsibility to provide high

quality training

by selecting dcg as a skills partner and

aggregating

all of your training needs with us we

can provide bespoke skills solutions

that maximize the wide range of products

we offer

utilizing available funding this means

you're getting the best and most

cost-effective training possible

business inquiries at

derbyhyphencollege.ac.uk

one three three two three eight seven

four two one
Products We Offer