Your Benefits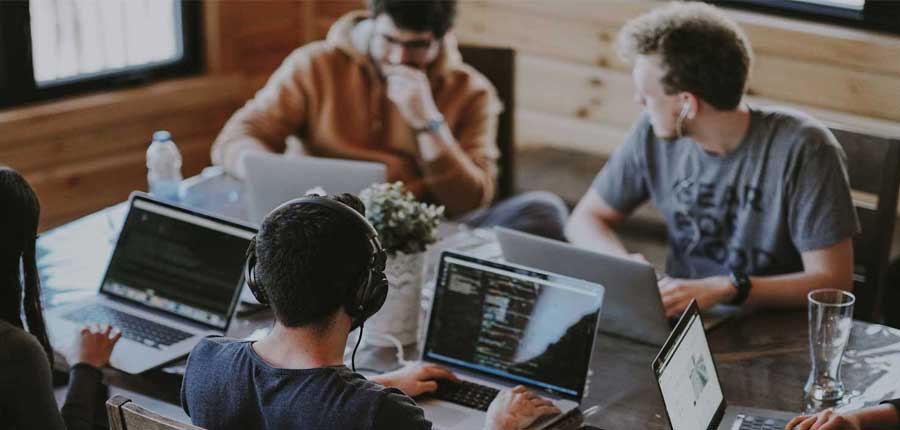 We are constantly looking for exceptional candidates, and we aim to attract the best possible people by offering a competitive salary and pension, generous annual leave entitlement, family friendly working practices and excellent training and development opportunities.
Pension
Employees of DCG are entitled to become members of either the Local Government or the Teachers' Pension Scheme, depending on which is applicable to their role. Both are recognised as good pension schemes, and are funded by both employer and employee contributions.
Flexible Working
We employ people on a variety of contracts, both full and part-time, over a range of working hours and patterns. The College also has a range of policies to support individuals in managing their work-life balance, including flexible working and a career break scheme.
Counselling and Information Services
Through Be Supported, our Employee Assistance Programme, we provide confidential counselling and information services for employees. Examples of services include telephone and face to face counselling and legal and financial information and guidance.
LinkedIn Learning
As an employee of DCG, you have access to over 5,000 courses on LinkedIn Learning: Online Courses for Creative, Technology, Business Skills for FREE! LinkedIn Learning is an online educational learning platform with thousands of digital courses, videos and tutorials on a diverse range of topics. All content is taught by industry experts and courses are designed so that you can dip in and out at anytime, this is anytime anywhere learning at its best! There's also a range of tutorials for leisure activities for you to learn new skills or hone existing ones!
Other Benefits
As an employee, you will also have access to the numerous benefits of DC Plus – fantastic discounts exclusive to DCG employees.
Totum Card (AKA NUS / Student Discount Card)
Staff have access to obtain a Totum Card which can be used online and instore at thousands of outlets. Totum advertise 400+ discounts but these do not include local / independent shops, takeaways and many more, smaller, outlets that also offer student discounts.
Eye Care
Employees who are identified as VDU users will be reimbursed the cost of an eyesight test.
Cycle 2 Work
We support a Cycle 2 Work scheme to enable employees to purchase a cycle through tax-free salary sacrifice.
Discounted Rail Travel
DCG employees can benefit from 10% off the cost of East Midland Railway new Annual Season Tickets and 5% off the cost of renewals through the College.
Microsoft Office
DCG employees can take advantage of Office 365, which entitles them to download the full version of Microsoft Office for FREE with 1TB of OneDrive cloud storage
Little Explorers Nursery
We have an on-site nursery based at our Broomfield campus which has been graded as 'Outstanding' by Ofsted. Employees may be able to obtain nursery places for their children depending on availability, allocation of places is on a first come, first served basis. Enquiries regarding fees and availability should initially be made to the relevant nursery: details can be found at Little Forest Explorers Website
Family Friendly
We support employees in terms of Maternity/Adoption/Paternity/Shared Parental leave and pay including offering additional occupational pay in the case of maternity leave.