Certificate in Education Post 14 (Education and Training) (Cert Ed) – 2 years
Do you want to become a fully qualified teacher in the FE and Skills sector? Are you teaching KS4 in a school? Or are you pursuing a teaching career in a college or prison, with a training provider or in the voluntary sector? This course will take your career forward.
Course Summary
Subject Area:
Teacher Training, Coaching and Mentoring
Higher Education
Full Time or Part Time:
PT
Days/Times:
MONDAY 16.00 - 20.00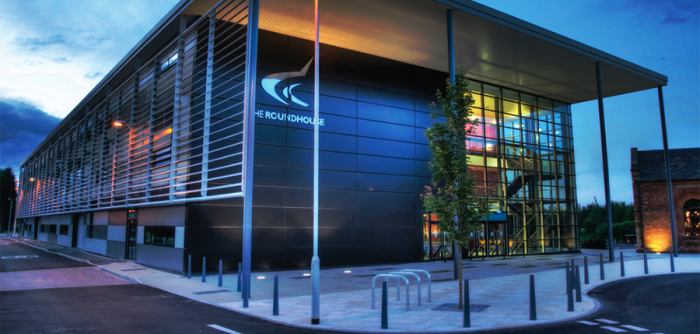 Apply now at: https://www.derby-college.ac.uk/course/certificate-in-education-post-14-education-and-training-cert-ed-2-years
Course Information for Students
Who is this course for?
This course will give you a solid foundation in all aspects of teaching to prepare you for a highly successful career. It is an in-service part-time route to a full teacher qualification, offered in partnership with the University of Derby – an ideal "earn as you learn" route to qualification.
The programme has been designed to develop your skills, knowledge and professional behaviours to enable you to become a highly effective teacher. You will improve your knowledge of how people learn, how to plan effective and engaging teaching sessions and how to assess – both during the session and through summative assessment. You will be using theoretical underpinning knowledge to continuously improve your professional practice.
You will explore the context and the design of your curriculum, gaining a solid understanding of the external pressures influencing it. You will have an opportunity to pursue a specific interest in the second year, such as Effective Classroom Management. There are also specialist pathway modules available: further information will be given at the DCG information session.
The course is delivered using innovative learning methods, technology enhanced resources and one-to-one observations of you in your own practice. Upon successful completion of this Level 5 programme, you will be equipped to become an effective teacher in Post-14 education.
This course is delivered at the Roundhouse Campus of Derby College Group by our highly qualified and experienced Teacher Training team who were judged 'outstanding' for Initial Teacher Education (FE and Skills) in the last Ofsted inspection (December 2015). The course is regulated by OfS and the qualification is awarded by the University of Derby. All students will have access to the Derby College Group Learning Resources Centre, the University of Derby library, and DCG's Moodle (online learning platform) pages.
The core higher education academic year will be for a duration of 33 (thirty three) weeks for the purposes of maintenance loans. You will receive a proportion of this time as direct delivery with any additional time – as deemed appropriate by the programme team and the awarding body – for activities such as induction, tutorials, research, directed study, reading weeks etc.
Entry Requirements
All applicants must attend a PGCE/Cert Ed information session to receive details and an application pack. The event will include an informal interview to discuss your qualifications, experience, motivation and aspirations.
You need evidence of:
At least a Level 3 qualification in a subject relevant to what you teach
An ETF recognised Level 2 qualification in English
An ETF recognised Level 2 qualification in Maths
Access to a minimum of 75 hours teaching (in a full teaching role) each year
Recognition of Prior Learning for some modules in Year 1 may be available for applicants with an existing Level 4 PTLLS or CTLLS/Certificate in Education and Training qualification.
All applicants are subject to approval from the University of Derby. This course will only run with a minimum of 15 enrolments.
What will you learn?
You will study a range of modules over the two years which will include:
Introduction to the FE Teaching Role (20 credits)

Teaching Practice 1 (20 credits)

Applied Learning Theories (20 credits)

Teaching Practice 2 (20 credits)

The Curriculum Explored (20 credits)

Specialist Pathway Module (20 credits)
Throughout the course, you will experience a wide range of teaching techniques and will be both supported and encouraged to experiment with these techniques within your own classroom so that you exit the programme as a creative and innovative practitioner.
How will you learn?
The course is delivered using innovative learning methods, technology enhanced resources and one-to-one observations of you in your own practice.
What will you need to bring with you?
How will you be assessed?
Assessment is through coursework and an exciting range of assessment methods is used. These include observations of your teaching practice, self-evaluation, reflective tasks, written assignments, individual and group presentations and academic poster presentations. All assessment methods have been designed to focus on skills specific to the professional teacher while incorporating key transferable skills.
Where next?
Once you have achieved a full teaching qualification, you can secure a teaching role in the post-14 sector as a qualified teacher. This is only the beginning of a rich and rewarding career in education – with further experience you can progress your role into educational management and leadership.
Some of you will want to achieve an assessor qualification, especially if you are teaching apprentices or undertaking workshop/workplace training.
This course offers a foundation for professional development and enables you to apply for professional formation (QTLS) which is now equated with Qualified Teacher Status (QTS).
Who do you contact for more information?
For more information, contact Derby College Group on 0800 0280289 or enquiries@derby-college.ac.uk
Disclaimer
Course Information for Employers
Information for Employers
If you are an employer and would like to know more about the apprenticeships and professional training we deliver or how you can get involved in co-creating and co-delivering the curriculum, please contact us via email on businessenquiries@derby-college.ac.uk, call us on 01332 387 421 or visit our employer pages here.
Career Information
This course could lead to one of these careers...
Teaching Assistants
£14431
Other Teaching and Other Educational Professionals
£22759
Higher Education Teaching Professionals
£44994
Further Education Teaching Professionals
£32997
Secondary Education Teaching Professionals
£36629
Educational Support Assistants
£14143
More Careers Information at: https://www.derby-college.ac.uk/career-pathways Get Started...
Use our online application form to apply for this course.
Course Information Last Updated On: November 16, 2022 2:58 pm