Horticulture

Courses at DCG

A fascinating combination of science and art, horticulture is the perfect study choice if you adore the great outdoors. From garden design to greenkeeping, park management to environmental consultancy, your career in horticulture could take many exciting directions – and DCG will help bring your ambitions to fruition.

Practical skills, theoretical knowledge and industry experience … a Horticulture course at DCG delivers in spades. We focus on 'learning by doing' to equip you for success in both production and amenity horticulture. Among the many skills you'll cultivate are hard landscaping, soil testing, turf care, garden planning, planting, pruning, plant identification, mowing, propagation and glasshouse production.

Boasting historic gardens, rolling landscapes, rare plants and impressive glasshouses, Broomfield Hall is the ideal backdrop for your studies but you can also showcase your abilities further afield. Our students have celebrated medal-winning streaks at events like BBC Gardeners' World Live and Chatsworth Flower Show. They regularly contribute to community initiatives such as school garden projects too.

Alongside our full-time courses, we support apprenticeships and offer a variety of short courses for horticulture professionals and amateur gardeners alike, including Royal Horticultural Society (RHS) qualifications.

– Darby College this is the Broomfield

all campus where we do a lot of

land-based studies as well as sports and

public services but we're going to focus

on horticulture and skip pretty much to

that bit first of all why choose Darby

College well we have over 2000 plants in

the college grounds we have a walled

garden and lots of lovely gardens laid

out and you can get help with English

and maths and employability skills and

lots of other things while you're here

we did well in Ofsted

so we were given a grade of good and

again our inclusion in support here is

very good and we've got some excellent

facilities horticulture a lot of our

students do really well and gain

employment we've had students go on to

be greenkeepers landscapers nurserymen

garden designers and landscape

maintenance lots of our RHS students go

on to run their own businesses in

landscape maintenance we have level 1

courses level 2 and some basic courses

in level 3 as well including work based

apprenticeship lots of partners

including Makita plant partner and we do

horticultural shows where we link up

with the MS Society and Derby so we have

lots of connections with the community

the assessment for the course will be a

mixture of practical and written

assessments we do on level 2 there are

some Theory assignments on the RHS

there's quite a lot of plant

identification tests so what's next

tonight you can go back to the virtual

event paid homepage but it would be

great to have a chat with you to find

out what you're most interested in and

tailor the course to your needs

here's the college grounds and you can

see there is the walled garden in the

middle this was designed and built by

students and staff at the college we've

got all sorts of little feature gardens

around that volunteers and staff and

students have laid out the grounds

themselves go back to the eighteen

hundred's 1860s 1870s so lots of history

the RHS course is made up of soil

testing plant propagation pruning

establishing and maintaining a range of

different plant forms lots of

identification including plants weeds

pests and diseases and you have your own

vegetable plot to grow your vegetables

so it's a good range of topics to give

you a good basis to learn your

horticultural career or if you're

changing direction it's an ideal course

for that as well last year we got the

students involved with building a

massive garnet the gardener's world live

show called revelation and we were

awarded a silver merit and here we can

see Joe Swift is talking to me Mike

Baldwin about the garden we try and have

trips out as well the students were here

in the middle were on a study tour we

went down to great dickster and we went

to hid kit on one or two other gardens

here you can see him cutting hedges

shaping hedges doing plot work and

laying turf the rhs course level two

garden planning that covers a wide range

of planning including garden features

plant selection but a garden history

herbaceous borders and all sorts of

things like that

understanding the choice establishment

and maintenance of garden plants and

lawns so bedding plants spring summer

basis plants all pines aquatics it's a

big big range of topics understanding

the production of outdoor vegetables and

fruit and growing plants under glass and

the actual glasses heating ventilation

lighting and all those topics that's of

course where you can take and

exam to get a qualification in we also

are going to do the RHS level 2 theory

this year what we can have six sessions

a lot of it will be studying at home but

you can come to the college and learn

about plant classification structure and

function plant nutrition and root

development maintaining plant health and

understanding plant propagation and

plant identification so that will top

you up to make sure that you're prepared

for the exam another course we do is the

level 3 horticulture it's like a

landscape gardening kind of course but

we do cover garden design so surveying

design using computers as well we do

plants Minh ships so design an

herbaceous borders designing rose

gardens sensory gardens and then lots of

construction to do with brickwork paving

press creat resin bond or on roofing we

have a level 2 diploma in horticulture

and this is very popular particularly

for the under 19 year olds and they do a

mixture seven units including plant

science setting out from a plan

undertaking work experience establishing

and maintaining plants outdoors

landscaping doing some turf maintenance

and propagating plants by cuttings from

seed and a variety of other ways we also

have apprenticeships here and we are

moving on to a new system so we are

really cutting edge with our

apprenticeship schemes so this is you

work with a a work experience provider

who you work in the week and come to the

college for one day a week so that's

what we're doing with the new standard

apprenticeship and in that what you do

all sorts of things you might have a

landscape option you might have more of

a garden maintenance or it might be a

green keeping option some of our

students in action there and so the

level 2 apprenticeship standard

obviously we have mandatory units like

health and safety and maintaining and

developing

personal performance and working with

others and then lots and lots of topics

these are just a few

preparing ground for seeding

establishing seeds in soil and plant

identification we also do a level 3

course a level 3 apprenticeship where

it's more supervisory ordering materials

monitoring and so that's a lot more sort

of management based in the level 3

qualification so that's some of the

topics that they do and as you can see

this this is an indoor option greet your

green keeping and it's plan and manage

the control of pests and diseases and

disorders transplanting rootball

material so why not have a look at our

video on YouTube if you just key in that

URL there you can have a look at a video

that was made by students I look forward

to talking to you soon my name's Mike

Baldwin and the other people in the team

include Darren ash and Cindy holic look

forward to meeting you



S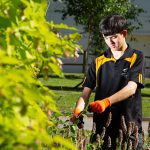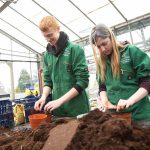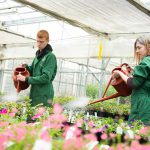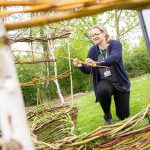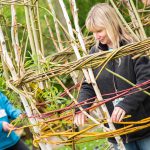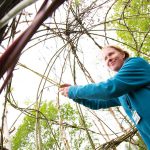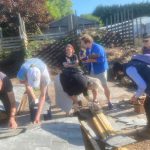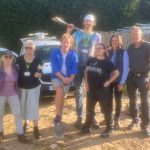 Horticulture – Course Listings
Adult and Community (8)
Apprenticeships (2)
Course Type: Apprenticeships
Location: Workplace

Course Type: Apprenticeships
Location: Workplace

School Leaver - Vocational/Technical (1)
Course Type: School Leaver - Vocational/Technical
Location: Broomfield Hall

Key Information
Our Teachers
Our enthusiastic teaching staff are dedicated to giving you an inspiring and varied learning experience. They all have backgrounds in the horticultural professions and lead different hands-on activities in the grounds every day. You may get involved in the ambitious restoration programme to secure RHS partner garden status for Broomfield Hall. You could also grow produce for sale in our popular Plant Centre, advising customers while learning more about the retail side of the industry.
You'll benefit from the team's far-reaching employer links too: work-related projects, industry placements and demonstrations led by horticulture experts will add an extra dimension to your studies.
Our facilities and location
Discover our campuses and facilities here. Each campus page contains:
360-degree images of our facilities
A location map
A list of courses that are run at the campus
Student Success Stories
Find out more
To find out more about our Horticulture courses, attend our next
course and career event
or contact us on 0800 028 0289
How to Apply
Press the Apply Now button, that can be found at the top and bottom of every course information page and follow the instructions for the InTouch applications portal. If you are unable to apply online, contact Student Services who will help you complete your application form and will be able to help and guide you to make a decision on the course of study to meet your needs and ambitions.
Horticulture – Success Stories
360 Tour