ESOL (English for Speakers of Other Languages)

Courses at DCG

English for Speakers of Other Languages – Improve your language skills

If English isn't your main language, a course at Derby College can help you to develop your reading, writing, listening and speaking skills.
Get more out of life in the UK
Our English for Speakers of Other Languages (ESOL) options are an excellent choice if you want to study further, enhance your CV or apply to become a British citizen.
You will also develop vital skills which will help you in everyday life – making it much easier, for instance, for you to talk to doctors and teachers, to help your child with their homework and to understand the laws and customs of the UK.
An ESOL course at Derby College can help you to improve your speaking, listening, reading and writing skills. Classes – which range from pre-entry to Level 2 – are held in the mornings, afternoons and evenings. You will study for six hours per week: two three-hour classes. You will also have the opportunity to gain a nationally recognised qualification in ESOL.
ESOL to boost your job prospects
We also offer a 12-hour per week course, delivered in partnership with Jobcentre Plus, which is aimed at those actively seeking work. You will develop the skills needed to apply for work and learn how to progress in the world of work.
Preparing for IELTS
If you are an international Student at Derby College, we offer both B2 or C1 English Language Preparation programmes to help you achieve the right level of IELTS certificate. The C1 course is at Entry Level while B2 is at Level 2.
You will undertake an initial assessment and – based on your current language knowledge and skills – you will then be allocated to the right English class that will enable you to progress quickly and smoothly.
Working with other Students in mixed classes will give you a much deeper understanding of the language through a range of activities that add context to your learning.
---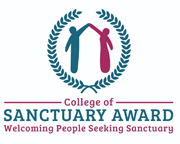 ESOL (English for Speakers of Other Languages) – Course Listings
Adult and Community (6)
Ilkeston (1)
Course Type: Adult and Community
Location: Ilkeston
Start Date: Flexible

St James Centre (5)
School Leaver - Vocational/Technical (4)
Key Information
Our Teachers
At Derby College we believe the best tutors are usually those who have real world experience of working in the field they're teaching. So, in most cases, you'll be taught by someone who has worked in the industry that you wish to enter. As well as being able to share their knowledge and experiences with you, they have crucial industry connections, which is a huge benefit when it comes to helping you to secure a work placement in your chosen field.
As part of your studies at Derby College we offer a full range of assistance to ensure you have a great learning experience.
Our facilities and location
Discover our campuses and facilities here. Each campus page contains:
360-degree images of our facilities
A location map
A list of courses that are run at the campus
Student Success Stories
Find out more
How to Apply
Press the Apply Now button, that can be found at the top and bottom of every course information page and follow the instructions for the InTouch applications portal. If you are unable to apply online, contact Student Services who will help you complete your application form and will be able to help and guide you to make a decision on the course of study to meet your needs and ambitions.
ESOL (English for Speakers of Other Languages) – Success Stories