Adam Dunn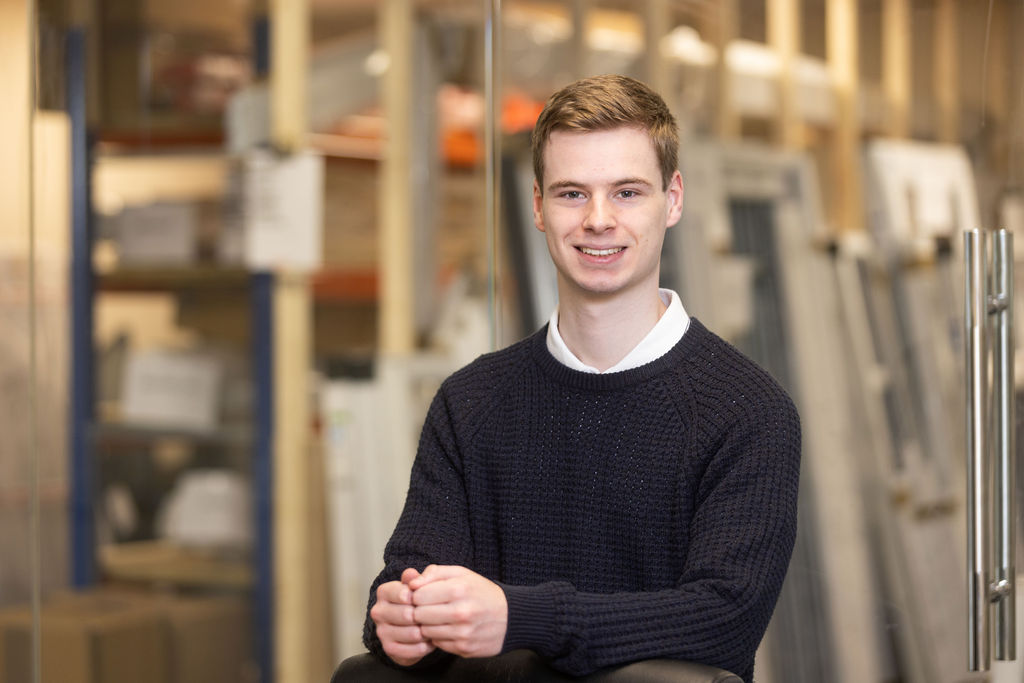 Study Type: Apprenticeship
Study Location: The Roundhouse
Subject Studied: Business,Leadership and Management

Former DCG apprentice Adam taken on as business administrator
Former Derby College Group apprentice Adam Dunn is enjoying his new role as business administrator with Emerald Home Improvements.
Adam, who has A-levels in Business, Sociology and History, had always wanted to get an apprenticeship rather than go to university.
After finding the opportunity with Emerald via online jobs site Indeed, Adam joined the firm as a Level 3 Business Administrator Apprentice with training and assessments delivered in the workplace by Derby College.
He said: "After studying Business at GCSE I took it for A-level as well and knew I wanted to go into a business-related job.
"I hadn't ruled out university, and did apply to some as backup, but I'd always preferred to get an apprenticeship to going to uni.
"I liked learning on site. It was quite straightforward and well organised and using the OneFile online learning system made handing in my work to college easy.
"I did all my college work on my computer at work. We covered a lot on the course, and I found everything I learned relevant to my day to day role."
Adam now has a full-time job at Emerald, whose services include installing windows, doors, conservatories, facias and extensions.
He is responsible for handling customer inquiries on the phone, ordering parts and sending off orders and is currently being trained in taking customer payments.
Adam added: "I enjoy the job and I work with a nice team. I didn't know what I wanted to do until halfway through school but studying business was a good idea as there are so many jobs it qualifies you for."
Adam isn't taking any further qualifications at present but hasn't ruled out further study in the future.
A family run-company, Emerald was founded in 2008 and has sites in Leicester and Belfast as well as Ascot Drive, Derby where Adam is based.
We covered a lot on the course, and I found everything I learned relevant to my day to day role.