Business Administration (Standard) – Level 3
Business administrators have a highly transferable set of knowledge, skills and behaviours that can be applied in all sectors.
Course Summary
Subject Area:
Business, Leadership and Management
Apprenticeships
Full Time or Part Time:
FT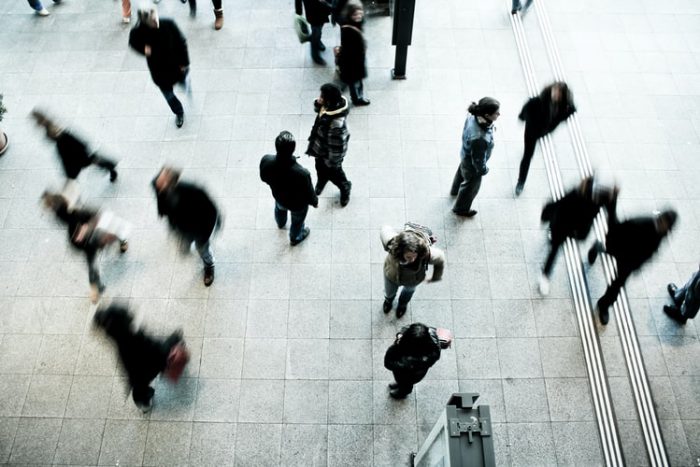 Apply now at: https://www.derby-college.ac.uk/course/business-administration-standard-level-3
Course Information for Students
Who is this course for?
Business administrators have a highly transferable set of knowledge, skills and behaviours that can be applied in all sectors. This includes small and large businesses alike. The role may involve working independently or as part of a team and entails developing, implementing, maintaining and improving administrative services. Business administrators develop key skills and behaviours to support their own progression towards management responsibilities.
The responsibilities of the role are to support and engage with different parts of the organisation and to interact with internal or external customers. With a focus on adding value, the role of the business administrator contributes to the efficiency of an organisation through support of functional areas, working across teams and resolving issues as requested. The flexibility and responsiveness required allows the apprentice to develop a wide range of skills.
The business administrator is expected to meet their responsibilities efficiently and with integrity – showing a positive attitude. The role involves demonstrating strong communication skills (both written and verbal) and adopting a proactive approach to developing skills. The business administrator is also expected to show initiative, the capacity to manage priorities and their own time, problem-solving skills, decision-making skills and the potential to take on people management responsibilities through mentoring or coaching others.
Entry Requirements
You need grades A-C (9-4) at GCSE or equivalent work experience.
What will you learn?
Skills:
IT
Record and document production
Decision-making
Interpersonal skills
Communications
Quality
Planning and organisation
Project management.
Knowledge:
The organisation
Value of skills
Stakeholders
Relevant regulation
Policies
Business fundamentals
Processes
External environment factors.
Behaviours:
Professionalism
Personal qualities
Managing performance
Adaptability
Responsibility.
How will you learn?
The apprenticeship will be delivered in the workplace and on-site.
What will you need to bring with you?
Nothing additional is needed.
How will you be assessed?
End Point Assessment involves three elements, all of which may be completed online:
Knowledge Test – 60 minutes, including 50 equally weighted multi-choice questions with four possible answers for each.
Portfolio-based Interview – 30-45 minutes and scored out of 100 by the Independent End Point Assessor.
Project Presentation – the apprentice delivers a presentation to the End Point Assessor on a project they have completed or a process they have improved. The presentation lasts 10-15 minutes, with a further 10-15 minutes for a question and answer session. The presentation is marked out of 100. The project is undertaken from month nine of the apprenticeship and should be completed prior to End Point Assessment being triggered.
Marks are allocated in the following proportions:
Knowledge Test – 20%
Portfolio Interview – 40%
Project Presentation – 40%
Where next?
You can progress to a Team Leading/Supervisor apprenticeship and eventually to higher education qualifications.
Who do you contact for more information?
For more information contact Derby College on 0800 0280289 or enquiries@derby-college.ac.uk
Is there any financial support available?
Course Information for Employers
Apprenticeship summary
Are they any entry requirements for my apprentice?
What is required from the employer in the workplace?
Behaviours expected within the role
What qualification will my apprentice gain?
What will the assessment look like?
Will my apprentice need to come into college?
Is there any specialist equipment required?
What progression can my apprentice expect after completion of their apprenticeship?
What job roles will this apprenticeship be suitable for?
Will the college help me find an apprentice?
You may already have someone in your organisation or someone has come to you direct asking for an apprenticeship, but if you don't we have a free recruitment service to help you hire the best candidate for your organisation from our talent pool and external advertising through social media and the national apprenticeship services website
Contact us
If you are an employer and you would like to know more, please email businessenquiries@derby-college.ac.uk or call 01332 387421
Career Information
This course could lead to one of these careers...
£0
£0
£0
£0
£0
More Careers Information at: https://www.derby-college.ac.uk/career-pathways Get Started...
Use our online application form to apply for this course.
Course Information Last Updated On: October 18, 2023 11:24 am