Will Broad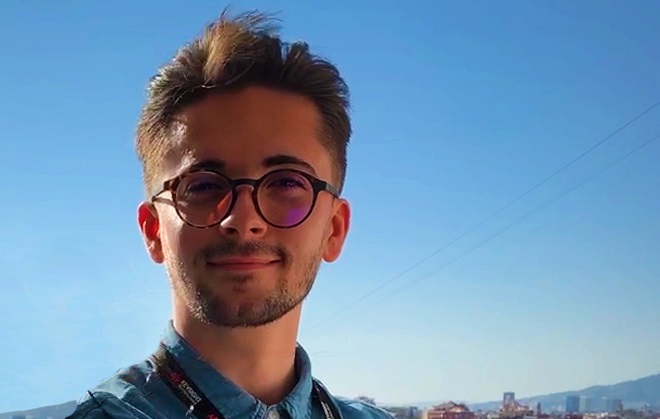 Study Type: School Leaver Academic
Study Location: Joseph Wright Centre
Subject Studied: A Levels

PGCE student Will inspired and encouraged by JWC A level tutors
Post graduate student Will Broad would not have embarked on his academic journey without the encouragement and inspiration of his 'terrific' A-level tutors at Derby College Group.
Will, who has a First Class honours degree in International Business and Spanish, took A-levels in Law, Business and Spanish at the Joseph Wright Centre after leaving school.
He said: "Like many people who've just taken their GCSES I had no clear idea of what I wanted to do but Derby College helped me find the areas I'm most interested in.
"There is no doubt that I wouldn't be where I am now without the inspiration and encouragement of my A-level lecturers. They were terrific and all extremely passionate about their respective fields.
"I hadn't realised, for example, that I was eligible for the Erasmus programme and the great opportunity it offered for me to study abroad, until Sally, my Spanish lecturer told me about it."
As part of his degree at Sheffield Hallam University, Will spent six months at the University of Valencia and, while there, managed to secure a work placement at the World Trade Centre in Barcelona.
Returning to Derby at the end of the pandemic, he was confronted with a weakened graduate employment market so decided to build on his knowledge base and take a master's degree.
Currently finishing his PGCE in age 5 to 11 Primary Education at the University of Derby, Will added: "Although this might not seem an obvious choice of postgraduate degree, it will equip me with transferable skills for employment in the business sector as well as qualifying me to work in schools if I choose to go into education at some point.
"I'm also very interested in pedagogy – the method, theory and practice  of teaching – and also in corporate education."
There is no doubt that I wouldn't be where I am now without the inspiration and encouragement of my A-level lecturers. They were terrific and all extremely passionate about their respective fields