Natasha Wood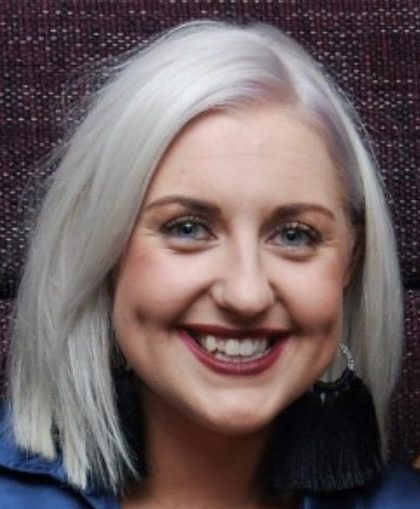 Study Type: Apprenticeship
Study Location: Workplace
Subject Studied: Business,Leadership and Management

HR Adviser grateful for her DCG business admin apprenticeship
HR adviser Natasha Wood still draws on the key organisational skills she learnt while on a business administrative apprenticeship delivered via Derby College Group.
Natasha applied for the apprentice role after attending a recruitment event at DCG.
She had started A-levels at Joseph Wright Centre but decided she'd rather earn and learn on an apprenticeship than study full-time.
Now a qualified HR practitioner with rail industry business Loram UK in Derby, she is glad to have had the opportunity to train in the workplace and develop her skills.
She said: "I was with BPEC on Pride Park and assessed by my Derby College assessor on site. She was great.
"I always felt comfortable with her and she was always happy to answer any of my questions. The support I got as an apprentice was really good, as was the course content.
"HR tends to be very admin-heavy so the organisational skills I learnt back then have continued to be extremely useful. In any office-based role you've got to be well organised."
Since those days Natasha has progressed her career in other areas, including taking roles in team leadership and people management.
At Loram UK, which has 150 employees at its Pride Park site, she engages in all aspects of HR, with emphasis on staff recruitment, engagement and retention.
The holder of a Chartered Institute of Personnel and Development (CIPD) qualification, Natasha would ultimately like to take the CIPD level 7 which focuses on the strategic and planning elements of HR.
She added: "HR is all about dealing with people, which is one of my key strengths. In this job you come across all kinds of people and situations, some of which you'll never have seen before.
"There's so much variety to the work and always something new, no matter how long you've worked in it."
The support I got as an apprentice was really good, as was the course content.