Steve Williams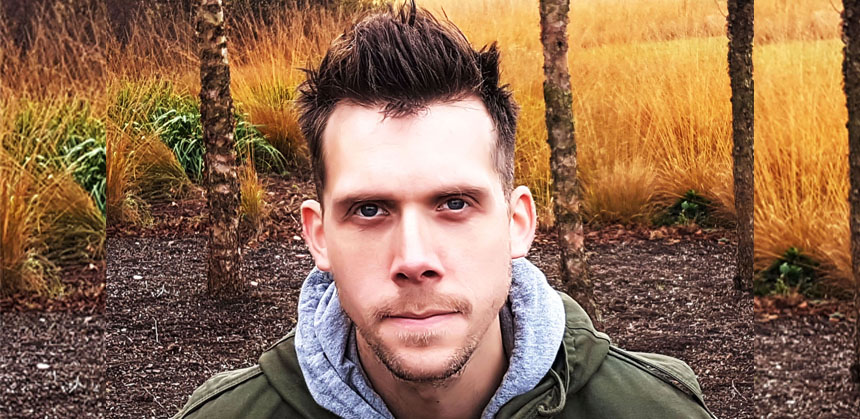 Study Type: Adult and Community
Study Location: Broomfield Hall
Subject Studied: Horticulture

Top level garden designer Steve thanks Derby College for 'joining the dots'
Two Derby College courses 10 years apart helped Steve Williams to "join the dots" and create his own high end garden and landscape design practice.
Initially Steve, 33, took the college's Art Foundation course at Mackworth, where he found he had a flair for photography.
Encouraged by his tutors, he passed with a distinction and went on to gain a degree in photographic art, at the University of Wales in Newport.
Steve pursued a career as a photographic artist but "fell out of love" with the genre. Unsure where his future lay, he began doing garden maintenance for his parents and then his grandmother and then, by word of mouth, other people on her street.
Steve said the more garden work he did the more he realised "I didn't really know what I was doing" and should learn more about it.
After an interview, he enrolled at Broomfield Hall where he took Level 3 in Horticulture, which he passed with a distinction.
Steve said that he made the link between his artistic-creative side and horticulture while at Broomfield. Steve relocated to Bristol, which he knew as a "green" and creative city, having studied across the Severn in Newport.
He undertook a course at the Cotswold Gardening School, finishing first in his group. During that period he had "an epiphany" as he realised "the concepts I had explored in my art work were now completely relevant in my garden and landscape design practice."
Two pieces of his work have been shortlisted in the student category in the prestigious Society of Garden Designers (SGD) awards, which are judged in the New Year.
Steve has now been in business for six years, going from basic maintenance to top level design and "hopefully show gardens in the future."
He said his journey illustrates how "the more you learn, and if you keep on learning", the more you can "join the dots" in ways you may not have planned.
Doing my Horticulture Level 3 at Broomfield really opened up the industry – and I made the obvious connection between my creative background and the design side of the industry. I tried to figure out what I wanted career and life wise, and when I'd finished at Broomfield I'd decided. My tutor Mike Baldwin was a real inspiration. He was very motivational and pushed me to go for it in my business. The more I learned, the more I gained the confidence to branch out and do more.