Amber Herring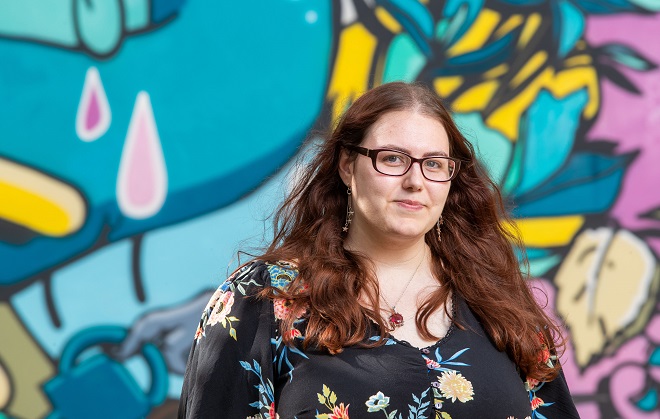 Study Type: School Leaver Vocational
Study Location: Joseph Wright Centre
Subject Studied: Games Design and Esports

Amber aims for job in 3D environment gaming design
Former Games Development student Amber Herring loves creating 3D animations for computer games.
A committed gamer since childhood, she joined the level 2 then level 3 Games Development study programmes at Derby College, having previously studied Horticulture at Broomfield Hall.
And, with her sights set on a career in games design, Amber has secured a place at the University of Derby to study for a degree in Games Modelling and Animation.
She said: "After I graduate, I'll try and get a job with a games design company – more specifically in gaming design in the 3D environment. I'm not that arty but when I was on my Horticulture course at Broomfield,  I really enjoyed garden design.
"It  helped me when we were learning about 3D environment in gaming and got me thinking about the designs in the software itself."
Amber added: "College has been great. The tutors are absolutely brilliant. While I was there our computers were upgraded too and the new ones are brilliant. You can do anything on them.
"Early on in my  level 2 I wondered if games development was right for me as I'm not that creative, but there were so many different parts to the course such as 2D art, 2D and 3D animation and 3D environment."
College has been great. The tutors are absolutely brilliant.