This year's cohort has shown exceptional dedication and worked extremely hard to achieve their results. 
Nearly 400 A Level and 84 T Level students, will have collected their results from the Joseph Wright Centre from 8am.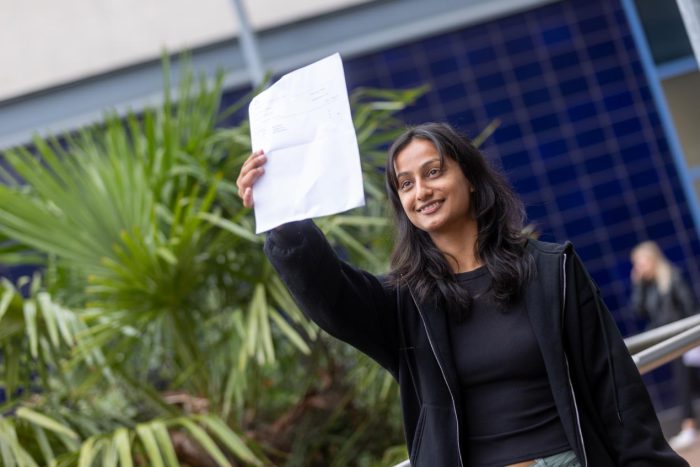 Rabina Burlakoti (20) is elated to have achieved three Bs in A-Levels in Biology, Chemistry and Mathematics.  
Rabina has been with Derby College Group for four years since moving from Kathmandu in Nepal in 2019. After gaining her GCSEs, Rabina went on to take her A-Levels.  
She is now off to Keele University to study Medicine, and has a keen interest in Sports medicine.
Rabina said "I have loved it at Derby College and have especially enjoyed the practical side of the education.  
"It has been such a good experience and I feel what I have learnt has really equipped me for a great future."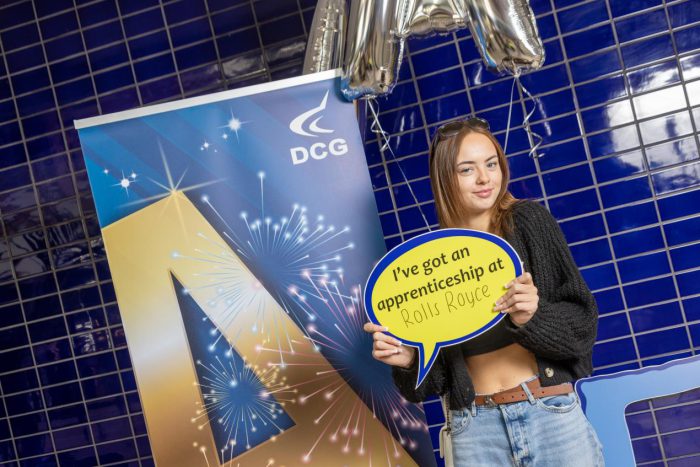 Becky Catlin (18) BTEC in Engineering and Manufacturing is delighted with achieving her results and will be taking up an engineering apprenticeship with Rolls Royce Nuclear in Derby and studying part-time with University of Derby.  
Becky who lives in Allestree attended Allestree Woodlands.   
Becky commented "I am so happy that I took the BTEC route instead of doing A-Levels. My Dad already works for Rolls Royce and he has told me what a great company it is to work for.   
"It will be so beneficial to learn whilst doing the job. I am so excited to be joining Rolls Royce and what my future career will hold."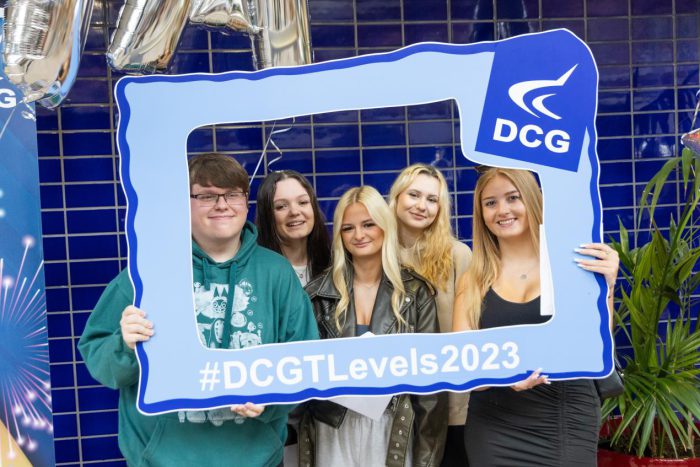 Of note, The Education and Early Years T Level Programme achieved 100% Merit or above, which is an outstanding achievement.
Roman Morley (18) from Alvaston is so pleased that he has got a Merit in T-Level in Education and Early Years.  
Roman studied at Noel Baker Academy from Alvaston has already secured a role at Alvaston Infants School. Roman was the only male on the programme this year and has really enjoyed the experience.
Roman commented "This is really the icing on the cake to have got a merit in my T-Level. Derby College has set me up with the knowledge and confidence to help me succeed in my career.  
"I absolutely love working with the children and am so pleased that I am now established at Alvaston Infants School and already have been able to have a positive impact on the children."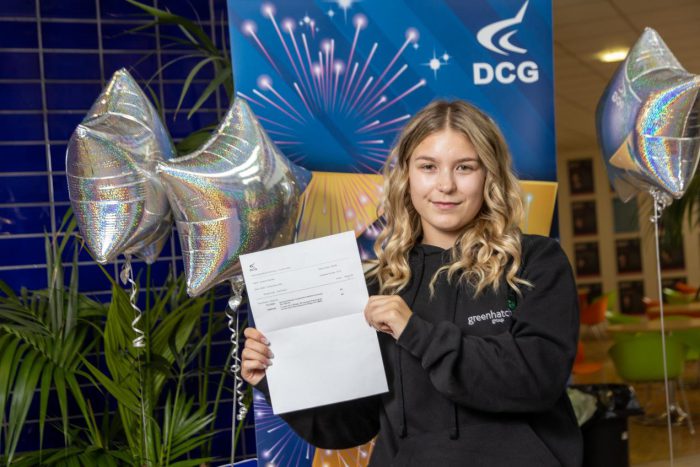 Zuzanna Sawicka (18) is celebrating today after finding out that she has achieved a Distinction for her T-Level in Design, Surveying and Planning in Construction.  
Zuzanna who is originally from Poland and now lives in Chaddesden, went to West Park School in Derby. 
Starting in January 2022, as part of her T-Level programme, Zuzanna had her placement with Greenhatch Limited, who are experts in Geospatial Surveys. And in March this year, she became a full-time employee of the company.
Zuzanna said "I have had such a good time at Derby College and I have particularly enjoyed the practical side of working at Greenhatch Group Limited.  
"I have already had great opportunities and learnt a lot in a real-life environment and am currently working as a 2D and 3D Technician".
Robert Page, Managing Director, Greenhatch Group Limited commented "Massive congratulations to Zuzanna on achieving such high grades. This is testament to all her hard work and has put her in a great place to develop in the future. 
"We have a strong partnership with Derby College Group and along with Zuzanna, we have a number of students that we are helping to develop their much-needed skills." 
The culmination of years of hard work and determination has led to this pivotal moment for the graduating students.  
The atmosphere at The Joseph Wright Centre is one of excitement and nervous anticipation as students gather to unveil the outcomes of their efforts.
This year, 22 A Level subjects have achieved a 100% pass rate and 99% of T Level students passed. Our students have had the opportunity to study the widest range of A-levels ever and we have expanded our T-level offering to align with local employment opportunities.
Derby College Group's Assistant Principal for Academic Education, Matt Ridgill said 
"We are immensely proud of our students for their unwavering commitment to their studies. Today is a celebration not only of academic achievement, but also of personal growth and resilience. 
"These results are especially good considering that a level of support, brought in during the pandemic, has been removed. When compared with our 2019 results, our A*- A grades have increased by 91%, A*- B have increased by 27% and A*- C by 14%. 
"We have maintained the high expectations of students and we pride ourselves in the level of wide-ranging practical and emotional support we offer to our students, which helped ensure that they were exam-ready.
"These results not only reflect their academic prowess but also their growth as individuals. As they step into the next phase of their lives, we are confident that they are equipped with the skills and determination to succeed in their chosen paths.  
"Early indications are that a good majority of our students will now be heading off to university. 
"Our team of teaching and support staff will be on hand to support anyone who needs additional advice and guidance to help them make decisions on their next steps.  
"It is important for everyone collecting their results to understand that there is a wide range of options still open to them.  
"We therefore have information available for students about apprenticeships, clearing and the College's Higher Education study programmes." 
Deputy Principal Kate Martin continued: "The success of our T Level cohort is testament to the robust frameworks of these qualifications which have been co-designed and co-delivered by a wide range of employers and these companies have played a vital role in the success of these students. 81% of T-Level students achieved the highest grades, equivalent to 3 As or 3 Bs at A-level." 
Derby College was one of the first providers to offer T-Level qualifications to students in 2020. T Levels are 16 to 19 qualifications, broadly equivalent in size to three A levels, that focus on technical and vocational skills. They can help students into skilled employment, higher study or apprenticeships. 
T Level students spend 80% of the course in their learning environment, gaining the skills that employers need. The other 20% is a meaningful industry placement, where they put these skills into action. 
Our T Level students have either secured jobs, higher apprenticeships or university places following their study programmes and we look forward to tracking their progress throughout their future careers. 
Our BTEC and other Level 3 vocational and technical qualification results are also very strong and these students will now be progressing to their first choice university or into the world of work.