Florence Phillips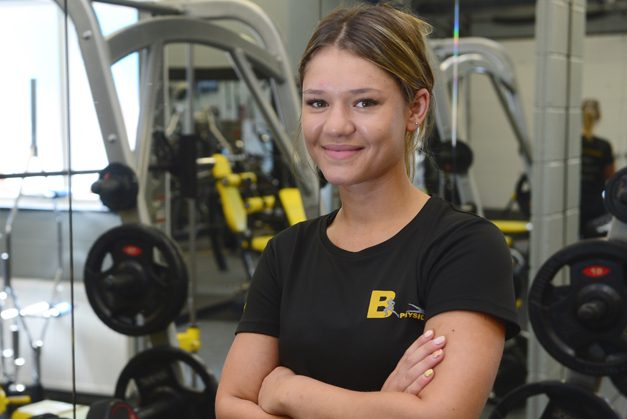 Study Type: Apprenticeship
Study Location: Broomfield Hall
Subject Studied: Sport

Missed exam targets a 'blessing' as Flo launches fitness career with college
Apprentice personal trainer Florence Phillips said missing out on the exam results she hoped for was a "blessing" because it gave her a chance to go to Derby College and launch her career.
Nineteen-year-old Flo said instead of going to sixth form college, which had been her plan, she opted to go into fitness because she was keen on gym at school.
Having passed sports coaching and development with flying colours as a student at Broomfield Hall, she then landed an apprenticeship at B Physical in Ashbourne.
Flo has now taken a Level 2 Fitness Instructor course and she will complete Level 3 Personal Training this summer. She enjoys her job and said she made the right decision in coming to Derby College.
I didn't get the GCSEs I needed to go to sixth form, which is a blessing because it meant I went to college. I find the exams the hardest but the college gives me all the support I need. At college somebody took me to one side and told me this job could be good for me, so I applied and got it. College has been really important to me. I'd love to be a personal trainer and stay here. I love taking classes. I take about nine a week, which is really good.