Rosie Sharp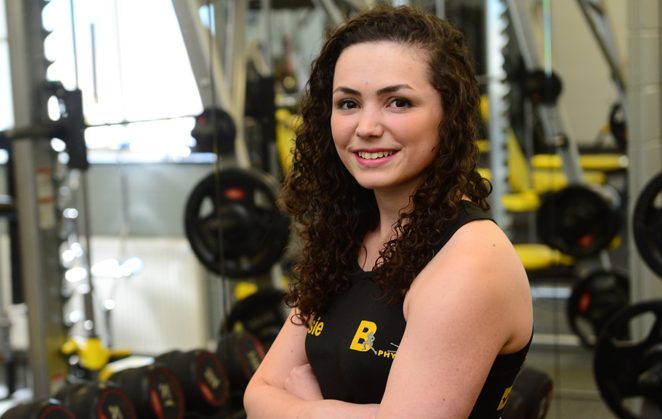 Study Type: Apprenticeship
Study Location: Broomfield Hall
Subject Studied: Sport

College powers weight trainer Rosie's gym career forward
Fitness apprentice Rosie Sharp said Derby College is "100 percent" behind turning her passion for gym training into a new career.
Rosie, 20, decided against going on to further studies after taking philosophy, psychology and law at A-level. Instead she worked in sales at a sports magazine but eventually found the job was not really for her.
But Rosie has been keen on weight training from the age of 17, and when she found an apprentice job advertised online at B Physical in Ashbourne, she decided to go for it.
Despite having no directly relevant qualifications she managed to demonstrate her commitment to the gym environment and landed the role.
Rosie said she wasn't sporty at all at school and her mum just said "really…?", when she told her she was going to work in her a gym.
She said the college and B Physical worked closely together. She was visited once a week as part of her course.
Rosie has now passed Level 2 Personal Training and is considering going on to Level 3. In addition, she said she had also taken a sports massage distance learning course and may take her career in that direction.
Derby College has been 100 per cent important for my career because without the qualification I couldn't do what I'm doing – I had no fitness qualifications before I came here. The college and gym work well together, and it was all relevant to what I needed to learn. It's been really good.