Liberty Stamp Hanes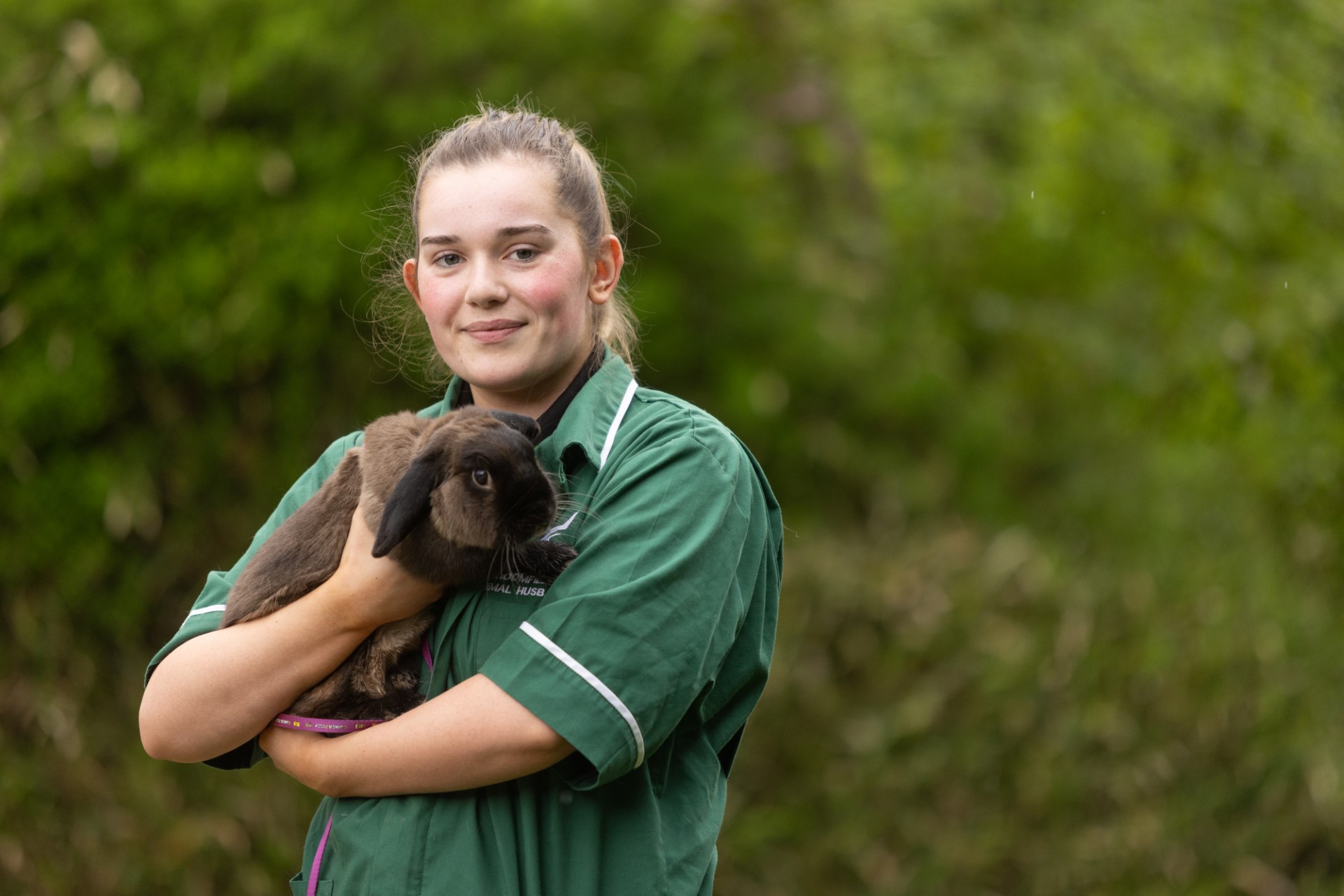 Study Type: School Leaver Vocational
Study Location: Broomfield Hall
Subject Studied: Animal Care

Liberty among the first students on new vet degree course   
A former Derby College Group student is one of the first undergraduates to enrol on an innovative new veterinary degree programme at the University of Central Lancashire (UCLan) 
Liberty Stamp Hanes, who has wanted to be a vet since her mid-teens, completed the Extended Technical Diploma in Animal Management – Level 3 at  Broomfield Hall with triple distinction.
Before that, Liberty took the Level 2 Diploma in Animal Care, gaining a distinction star.  
She is among an initial cohort of just 78 students nationally to be offered a place on the Bachelor of Veterinary Medicine and Surgery (BVMS) course at UCLan.
The new degree programme aims to innovate through technology and by encouraging students to take up clinical placements in year one. 
Liberty, 19 and from Heanor, is the first person in her family to go to university and credits her tutor at Broomfield Hall for helping her get to vet school. 
She said: "Sam, the course manager and my personal tutor was tough but lovely. She was always there for me.
"She pushed me to get my place at UCLan. I wouldn't have got it without her." 
Liberty has also found that the hands-on experience she gained at Broomfield has given her an advantage in certain areas of her degree studies. 
She said: "We learned the animal anatomical directional terms such as cranial for head and caudal for tail as part of our animal nursing at Derby College.
"For me, learning it at uni is just recapping on what I already know, whereas for those students who took A-levels it's all new.
"Those with A-levels, however, have studied biology in more detail before, so they're more familiar with that part of the degree course."  
Liberty enjoys working with all animals, but particularly exotic creatures and farm livestock.  
She added: "The course is very popular and I'm pleased to be in the first cohort of students on this new degree course.
"We go to Myerscough for half a day a week but are at the Preston campus five days a week.
"Myerscough is land-based and closely resembles Broomfield Hall, which is one of the reasons I chose to apply to UCLan. 
"Once I qualify as a vet, I'd like to specialise in either veterinary neurology or cardiology.
"It will mean a lot of extra studying for a few more years at university, publication of a paper, an internship and some other additional training." 
Sam, the course manager and my personal tutor was tough but lovely. She was always there for me.