Chloe Cross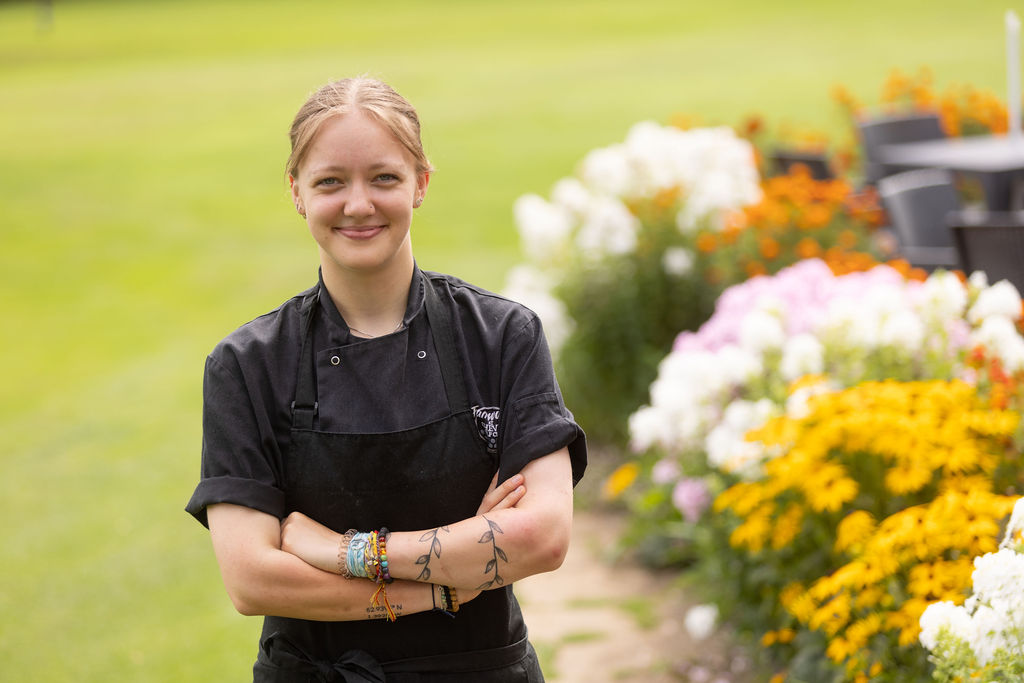 Study Type: Apprenticeship
Study Location: The Roundhouse
Subject Studied: Hospitality and Catering

Catering role is so rewarding says apprentice Chloe
For Derby College Group apprentice production chef Chloe Cross, the fun and job satisfaction of working in a busy restaurant kitchen far outweighs the everyday pressures.  
Chloe aged 18, has just finished her level 2 apprenticeship at Fairways at Chevin Golf Club, Duffield and will shortly start her level 3 there. 
Working at the Chevin is the realisation of a long-held ambition for Chloe, who really got into cooking during lockdown. 
She said: "I found the apprenticeship through the Derby College website and literally went into the catering industry straight from school at 16.  
"As it was all so new to me, I did some work experience first before starting my apprenticeship.  
"The Chevin is such a good place to be an apprentice chef as we get the chance to experiment and try new dishes.  
"Recently Tilly and I, another level 2 apprentice, created a whole fine dining menu ourselves for members of the golf club's board."  
Both Chloe and Tilly are assessed in the workplace by DCG assessor Andy who they agree has been helpful and supportive. 
Chloe, who got a distinction while on her level 2, added: "I really enjoy making savoury dishes but actually what I like best is the variety my job offers.  
"When I first started working in a kitchen, it seemed a bit intimidating but I soon got used to it and now find it so enjoyable. The fun of the job more than outweighs the pressures."  
Chloe, who was always encouraged to bake by her mum and grandma when she was growing up, would one day like to work as a private chef. 
The fun of the job more than outweighs the pressures.