Adam Luckett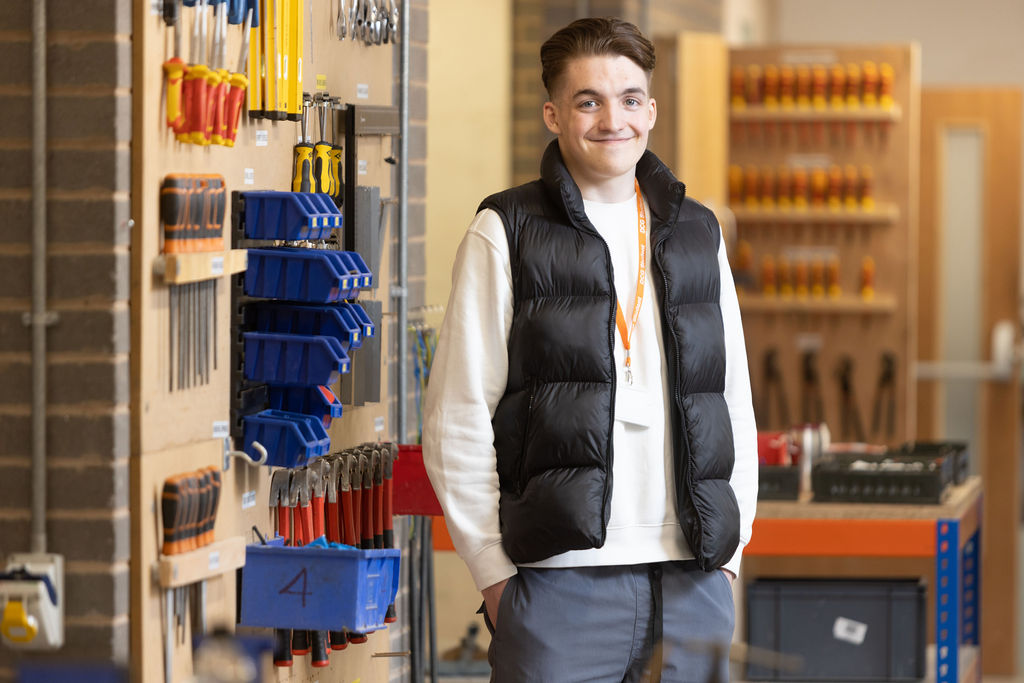 Study Type: School Leaver Vocational
Study Location: Ilkeston
Subject Studied: Construction - Electrical Installation

Electrical installation courses help student Adam build confidence
When electrical installation student Adam Luckett first came to Derby College he was quite anxious about starting somewhere different and meeting new people.
But, five years on, he's so much more confident and is now thinking about going to Sheffield Hallam University to study electrical engineering if he gets the grades.
Adam, who had no idea what he wanted to do when he first left school, is shortly to complete his Level 3 Diploma in Electrical Installation.
He said: "I hadn't got much confidence back then and I didn't like college at all at first.
"I'd always been with the same group of people throughout school, and had hoped to go into my school's sixth form, so I wasn't happy about going somewhere new.
"Derby College has helped me a lot, though. My tutors have been understanding, and, each year I've been in a class with a new group of students so I've had no choice but to work on building my confidence.
"In the classroom I'm now one of the loudest, and always making jokes!"
Adam, who initially did the STEPS course at DCG in Ilkeston to improve his maths and English grades, went on to take level 1 plumbing and levels 1,2 and 3 in electrical installation at the Roundhouse.
He added: "I really enjoyed the practical side of my electrical courses. I liked being in the workshop, learning how to use the various tools and seeing how everything works electrically.
"I'd like to go university then get into designing electrical systems for buildings.
"If I don't do that though, I can work as an electrician, so there is a plan B. It was my dad's idea that I came to college and train for a career in electrical installation.
"It's been a good thing to do as it's given me options for the future."
Derby College has helped me a lot, though. My tutors have been understanding.