The 18-week Level 2 Certificate for Dog Grooming Assistants will be held one day a week at the Dog Grooming salon at the College's Broomfield Hall site in Morley starting next month (February).

It will cover a wide range of skills including practical grooming, pet health, canine behavior and handling. Also included in the course and price is a professional grooming kit, dog grooming manual and an online canine first aid course run by a qualified vet. 
Award winning Dog Grooming Lecturer, Olivia Jogela, who runs the salon and who previously was trained at the College, explained: "There are such a wide range of career and self-employment opportunities for professional groomers.  
"This course is therefore ideal for people who have a real love of animals and want to gain a first-class qualification to train in this profession.

"The course is a combination of classroom work and then practical sessions in our on-site commercial dog grooming salon to give people real hands-on experience of the profession."

Olivia, who gained her professional grooming qualifications four years ago at Derby College before working for a national pet store company, came back to the College to run the salon.

Olivia, explained about the Dog Grooming Course: "I chose the course to help me get into the dog grooming industry and to fast track me into gaining a career in dog grooming. It is something that I aspired to do, because of my love for dogs and wanting to work with them.
"I know it's a very popular career choice, so I knew having a dog grooming qualification behind me would massively help me gain the experience and knowledge to be able to find myself in a dog grooming job much quicker than I would without a qualification."

Olivia continues "I thoroughly enjoyed the course and it gave me an amazing head start into a dog grooming career. After the course I gained a dog grooming assistant role, within less than a month of finishing the course.
"The course allowed me to have that edge on the other applicants, as I had the additional knowledge and experience that they did not have.

"From that I went on to become a dog grooming stylist and then a salon manager at a dog grooming salon. Now I have become a teacher of dog grooming, which is amazing as it just shows how this course has helped me.
"All this was achieved from me starting with a good foundation of experience and knowledge gained in the Level 2 City and Guilds dog grooming course.
"The Level 2 City and Guilds dog grooming course gave me the best possible start to gain the career I wanted'."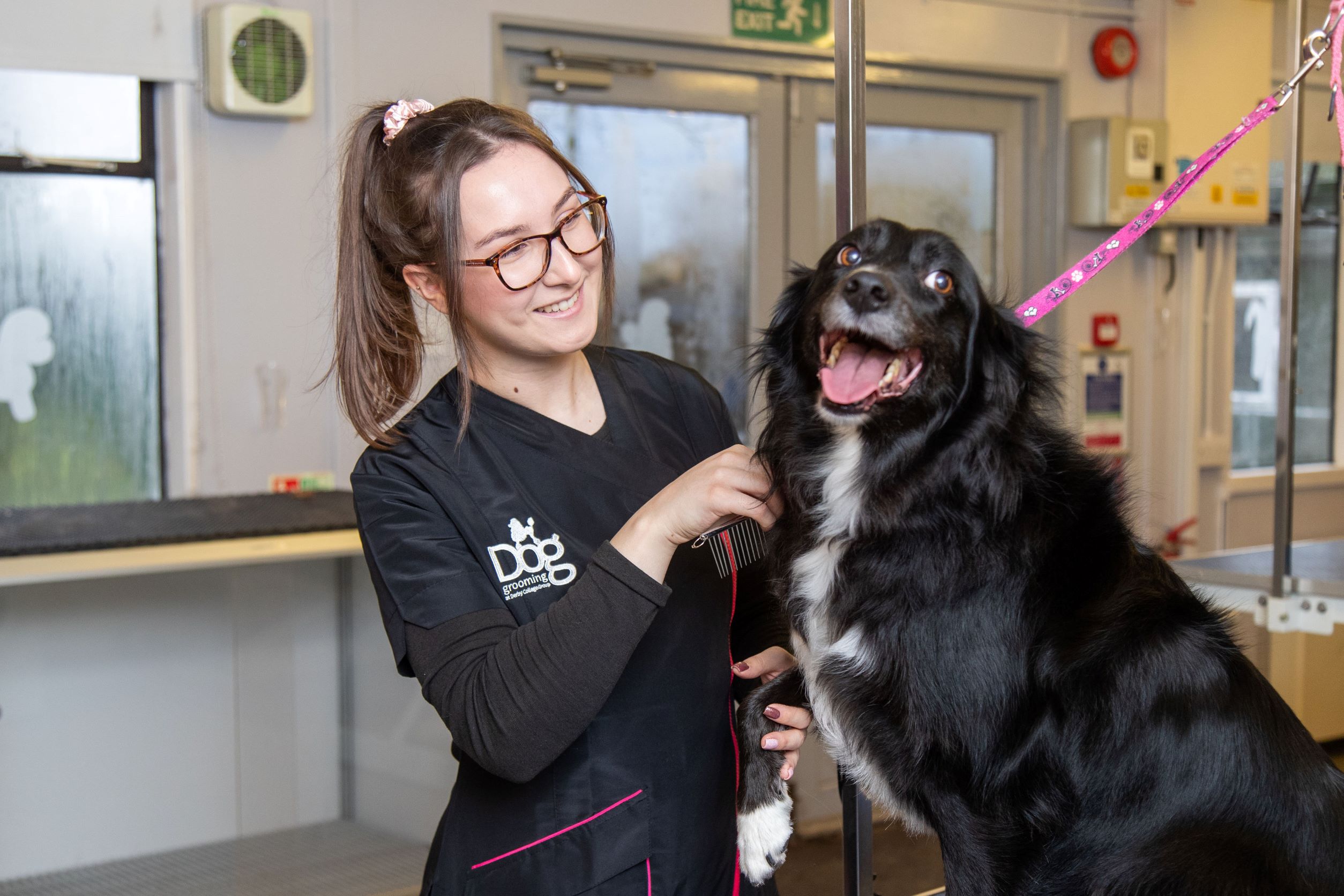 Tagged in: