STEPS September
The STEPS programme is designed to develop the skills, attitudes and behaviours a young person needs to progress to their chosen next STEP.
Course Summary
School Leaver - Vocational/Technical
Full Time or Part Time:
FT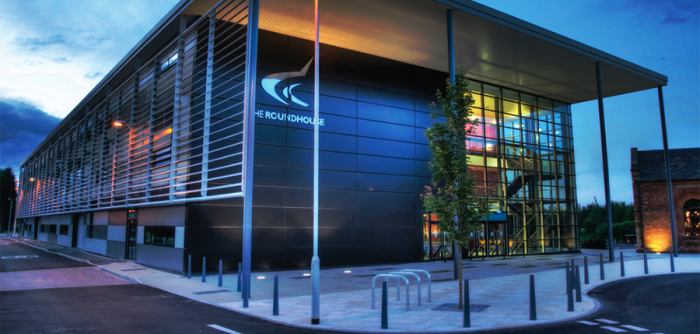 Apply now at: https://www.derby-college.ac.uk/course/steps-september
Course Information for Students
Who is this course for?
The STEPS programme is designed to develop the skills, attitudes and behaviours a young person needs to progress to their chosen next STEP.
In addition to improving your maths and English skills, we will work with you to identify other skills you may need to develop to be successful. This could include:
Communication skills
Working in a team
Confidence
Resilience
Time management
Skills for employment
Digital skills
If you are not sure about your next STEPS, or have not achieved the grades you need, this might be the course for you.

Entry Requirements
There are no formal entry requirements.
All applicants will have an individual advice and guidance interview to assess their needs and suitability for the course.
What will you learn?
You will work towards a maths and English qualification. This could be either GCSE or Functional Skills depending on the grades you achieved at school.
You will have a weekly tutorial and complete work experience activities throughout the course.
We will work with you to establish if your next STEP is further education, employment or an apprenticeship and agree the skills you will need to progress.
Targets will be set, and these will be achieved through a range of activities that will include individual work, group work, enrichment activities, trips and visits, and employability activities.
You will have a support network that might include a personal tutor, youth worker, mentor and educational support workers.
How will you learn?
This course will be delivered on-site.
What will you need to bring with you?
How will you be assessed?
You will produce a portfolio of evidence to demonstrate the achievement of personal targets. This will be regularly reviewed with your teachers.
You will also sit a maths and English exam.
Any inclusion and support needs will be assessed and reviewed throughout the year and we will work hard to give you the support you need.
Where next?
After the initial nine weeks, we will discuss if STEPS is the right course for you and you will continue on this programme for the rest of the year. If you decide that STEPS is not right for you, we will support you with other options.
At the end of the year, students can progress to other study programmes within the College or into the world of work.
Who do you contact for more information?
For more information contact Derby College on 0800 0280289 or enquiries@derby-college.ac.uk
Course Information for Employers
Information for Employers
If you are an employer and would like to know more about the apprenticeships and professional training we deliver or how you can get involved in co-creating and co-delivering curriculum, please contact us via email on businessenquiries@derby-college.ac.uk, call us on 01332 387 421 or visit our employer pages here.
Career Information
Sorry - no lmi data
More Careers Information at: https://www.derby-college.ac.uk/career-pathways
DCG Success Stories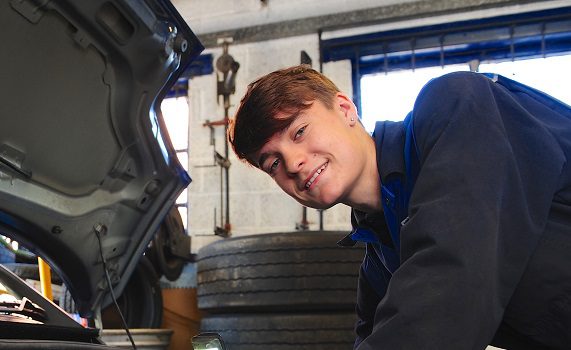 Joshua Tonks
Motor Vehicle transitions course puts Joshua on the right road
The transitions course at Derby College helped me get my apprenticeship and I'd recommend it to other people leaving school who are keen to get into the motor vehicle industry. Get Started...
Use our online application form to apply for this course.
Course Information Last Updated On: October 23, 2023 4:31 pm