Postgraduate Certificate in Education Post 14 (Education and Training) (PGCE)
Do you want to become a fully qualified teacher in the FE and Skills sector? Are you teaching KS4 in a school? Or are you pursuing a teaching career in a college or prison, with a training provider or in the voluntary sector?
Course Summary
Subject Area:
Teacher Training, Coaching and Mentoring
Higher Education
Full Time or Part Time:
PT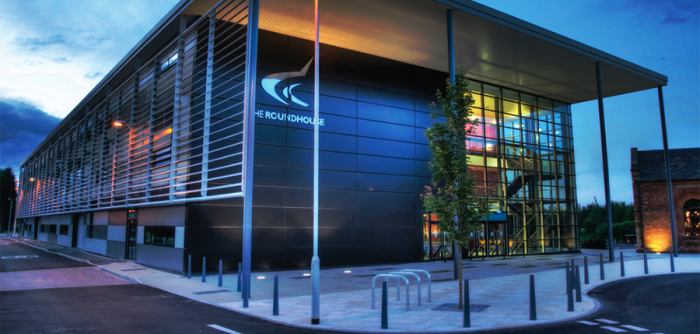 Apply now at: https://www.derby-college.ac.uk/course/postgraduate-certificate-in-education-post-14-education-and-training-pgce
Course Information for Students
Who is this course for?
This course will give you a solid foundation in all aspects of teaching to prepare you for a highly successful career. It is an in-service part-time route to a full teacher qualification, offered in partnership with the University of Derby – an ideal "earn as you learn" route to qualification.
The programme has been designed to develop your skills, knowledge and professional behaviours to enable you to become a highly effective teacher. You will improve your knowledge of how people learn, how to plan effective and engaging teaching sessions and how to assess – both during the session and through summative assessment. You will be using theoretical underpinning knowledge to continuously improve your professional practice.
You will explore the context and the design of your curriculum, gaining a solid understanding of the external pressures influencing it. You will also have an opportunity to pursue a specific interest in the second year, such as Effective Classroom Management.
There are also pathway modules in Supporting Learners with Disabilities, Teaching English up to Level 2 in the Post-14 Sector, Training to Teach Maths up to Level 2 in the Post-14 Sector, Teaching Sport in the Post-14 Sector, and Teaching STEM Engineering. Further information on pathways will be available at the DCG information session.
The course is delivered using innovative learning methods, technology enhanced resources and one-to-one observations of you in your own practice. Upon successful completion of this Level 5 programme, you will be equipped to become an effective teacher in Post-14 education.
This course is delivered at the Roundhouse Campus of Derby College Group by our highly qualified and experienced Teacher Training team who were judged 'outstanding' for Initial Teacher Education (FE and Skills) in the last Ofsted inspection (December 2015). The course is regulated by OfS and the qualification is awarded by the University of Derby. All students will have access to the Derby College Learning Resources Centre, the University of Derby library, and the College's Moodle (online learning platform) pages.
Entry Requirements
All applicants must attend a PGCE/Cert Ed information session for further details and an application pack. The event will include an informal interview to discuss your qualifications, experience, motivation and aspirations.
You need evidence of:
An Honours Degree (class 2:2 or above) in a subject relevant to what you teach (if your degree is a lower classification you may be eligible for the Certificate in Education programme)
An ETF recognised Level 2 qualification in English
An ETF recognised Level 2 qualification in Maths
Access to a minimum of 50 hours teaching per year (in a full teaching role)
All applicants are subject to approval from the University of Derby. The course will only run with a minimum of 15 enrolments.
What will you learn?
Effective Teaching, Learning and Assessment (20 credits at Level 6)
Developing Evidence Based Practice to Improve Teaching (20 credits at Level 6)
Principles of Educational Theory and Practice (20 credits at Level 6)
The Reflective Professional (20 credits at Level 7)
Curriculum in Context (20 credits at Level 7)
An optional or pathway module (20 credits at Level 7)
Pathway modules include Teaching English (Literacy), Teaching Maths, Teaching STEM Engineering, Supporting Learners with Disabilities, and Teaching Sport in the Post-14 Sector.
Optional modules include Teaching Higher Education in Colleges, Practitioner Research Project, Promoting Effective Classroom Behaviours, and Post-14 Teaching across the Sectors.
Throughout the course you will experience a wide range of teaching techniques and will be both supported and encouraged to experiment with these techniques within your own classroom so that you exit the programme as a creative and innovative practitioner.
How will you learn?
What will you need to bring with you?
How will you be assessed?
Assessment is through coursework and an exciting range of assessment methods is used. These include observations of your teaching practice, self-evaluation, reflective tasks, written assignments, individual and group presentations, and poster presentations. All assessment methods have been designed to focus on skills specific to the professional teacher, while incorporating key transferable skills.
You are required to undertake research and write in an appropriate academic style, using Harvard Referencing systems. All assessments require you to apply theory to your own practice and you are expected to engage with academic research and learning theory in a manner commensurate with Masters level study.
Where next?
Once you have achieved a full teaching qualification you can secure a teaching role in the Post-14 sector as a qualified teacher. This is only the beginning of a rich and rewarding career in education – with further experience, you can progress your role into educational management and leadership.
Some of you will want to achieve an assessor qualification, especially if you are teaching apprentices or undertaking workshop/workplace training.
This course offers a foundation for professional development and enables you to apply for professional formation (QTLS) which is now equated with Qualified Teacher Status (QTS).
It also provides you with an ideal platform to progress straight to an MA ED. If you progress to the University of Derby, you will already have achieved 60 credits towards your Masters qualification.
Who do you contact for more information?
For more information contact Derby College on 0800 0280289 or enquiries@derby-college.ac.uk
Course Information for Employers
Information for Employers
If you are an employer and would like to know more about the apprenticeships and professional training we deliver or how you can get involved in co-creating and co-delivering curriculum, please contact us via email on businessenquiries@derby-college.ac.uk, call us on 01332 387 421 or visit our employer pages here.
Career Information
This course could lead to one of these careers...
Teaching Assistants
£15050
Teaching and Other Educational Professionals n.e.c.
£19024
Higher Education Teaching Professionals
£45671
Further Education Teaching Professionals
£32249
Secondary Education Teaching Professionals
£38230
Special Needs Education Teaching Professionals
£34197
Educational Support Assistants
£12705
More Careers Information at: https://www.derby-college.ac.uk/career-pathways
DCG Success Stories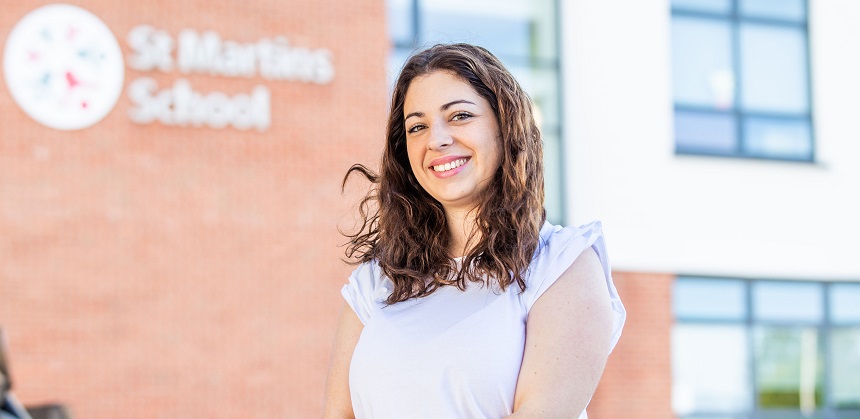 Fotini Mansfield
Changing career path was best move for teacher Fotini
The course was amazing, very strategic, and I didn't mind learning remotely, although I was glad that I'd had chance to meet the other students on my course in person. Our tutors showed us how to make full use of Teams, such as how to separate out into smaller groups online. It was hard at first and I was a bit nervous about it but there was no need to be. I soon got used to learning online and our tutors did all they could help us.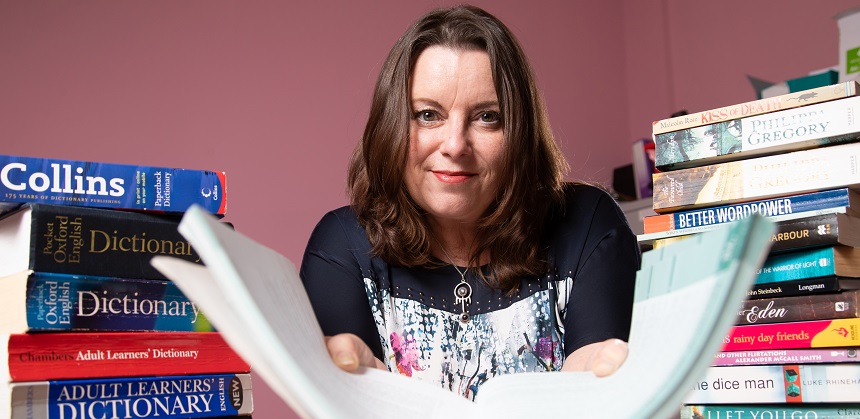 Catherine Connolly
PGCE was "best thing" for Derby College English teacher Catherine
Without the college, I wouldn't have got where I am. Get Started...
Use our online application form to apply for this course.
Course Information Last Updated On: October 18, 2021 1:56 pm