Catherine Connolly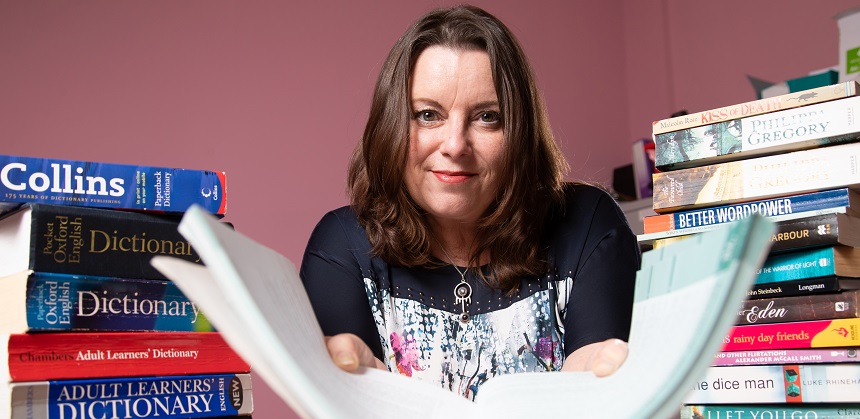 Study Type: Higher Education
Study Location: The Roundhouse
Subject Studied: Teacher Training, Coaching and Mentoring

PGCE was "best thing" for Derby College English teacher Catherine
Former teaching assistant Catherine Connolly says qualifying as a teacher with Derby College has allowed her to work smarter, with more flexibility and on better pay.
A puppeteer and performer, Catherine, 52, said signing up for DCG's part-time Post 14/19 Level 7 PGCE was the "best thing I have ever done."
She now works three days a week for DCG, teaching English Functional Skills to adults. Catherine has upskilled from a specialist teaching assistant role at an independent school for alternative provision.
She hopes to have a better work life balance, with more time for her puppetry.
After school Catherine took a BA Hons Degree in English and American Literature at the University of East Anglia.
She also discovered the world of puppetry and performance, enjoying it so much that she followed it as a career.
For many years Catherine went into schools and other venues as a creative practitioner.
Catherine liked working in schools and with the arrival of austerity impacting on her puppetry work, she became a teaching assistant, initially on supply.
She realised she needed to upskill as a mature student to progress and after much consideration bit the bullet and signed up for her PGCE. Catherine landed her job having just finished her course.
She said: "It's a massive change to work with adults, but I'm enjoying it. I'm telling everyone, get your PGCE!  I've upskilled myself and I've got more time now to get involved in puppetry, fingers crossed.
It's an increase in salary, which is important. It's given me the opportunity to work less and work smarter. I don't want to be a principal or anything, but I do want to have that flexibility."
Without the college, I wouldn't have got where I am.