Level 3 AAT Diploma in Accounting (Full time)
DCG offers a range of AAT qualifications that can be tailored to suit your individual needs. AAT qualifications are universally respected and internationally recognised. The Association of Accounting Technicians (AAT) is the professional organisation you will join, enabling you to draw on the expertise of AAT members worldwide.
Course Summary
Subject Area:
Business, Leadership and Management
School Leaver - Vocational/Technical
Full Time or Part Time:
FT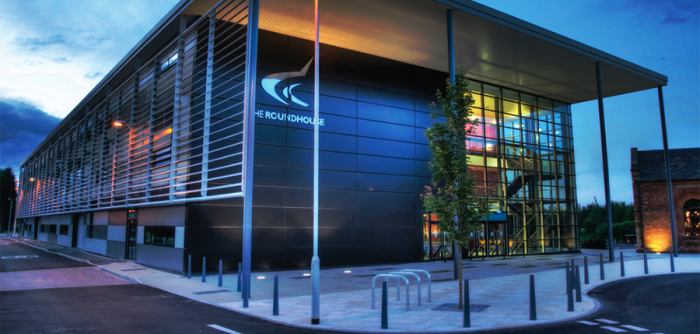 Apply now at: https://www.derby-college.ac.uk/course/level-3-aat-diploma-in-accounting-full-time
Course Information for Students
Who is this course for?
The Level 3 Diploma in Accounting at DCG offers technical training in accounting and is ideal for anyone wishing to pursue a career in accountancy or finance.
This qualification provides students with the specialist knowledge and skills required to progress to employment in an accounting or finance role, or to further study in accountancy and finance. The Level 3 Diploma in Accounting is suitable for full-time students.
This qualification is a progression route for students who have achieved the Level 2 Certificate in Accounting. It's also suitable for those who have already started their journey studying a related subject and are looking to develop their skills in accounting.
If you are over 19, you may be eligible for funding https://www.aat.org.uk/presents/national-skills-fund. AAT also offers a bursary for anyone 16 years old or over. Check your eligibility here: https://www.aat.org.uk/qualifications-and-courses/fees-funding/bursary
Skills and Education Group https://www.skillsandeducationgroup.co.uk/foundation/ also provides grants which are designed to help overcome social barriers and allow those who wish to study to advance their skills in education.
Entry Requirements
You will need a minimum of grade 4 (C) in Maths GCSE and a good standard of English (grade 3), or you may have experience of working in an accounts office.
Students should have completed the Level 2 Certificate in Accounting and/or the Level 2 Certificate in Bookkeeping. Prior completion of other business or finance studies would also be beneficial.
You will be required to complete an interview prior to the course and AAT recommends that students use AAT Skillcheck to ensure that they're ready to start on a particular qualification. The AAT Skillcheck will also be completed during the Induction Week with teaching staff.
To be successful on this course, you will also need to be highly motivated and commit to out-of-class learning and revision.
What will you learn?
The Level 3 Diploma in Accounting covers a range of essential and complex accounting tasks, including maintaining cost accounting records and the preparation of reports and returns. Key themes have also been introduced throughout the suite of accounting qualifications, including technology, ethics, sustainability and communication.
This qualification comprises four mandatory units:
Business Awareness
Financial Accounting: Preparing Financial Statements
Management Accounting Techniques
Tax Processes for Businesses.
This qualification will ensure that you are well prepared to progress into a career in business, finance or professional accountancy, or into further education. You will learn and develop skills needed for financial processes, including accounting principles and concepts, advanced bookkeeping and preparing financial statements. You will gain an understanding of the business environment, technology used in finance and accounting, business issues regarding payroll and value added tax (VAT), issues in business, management accounting techniques, ethical principles, and sustainability considerations for accountants.
This Level 3 course will help you to develop an understanding of business and its structure and purpose, as well as an appreciation of the wider business environment. You will also develop skills supporting complex financial processes, such as final accounts, reports and returns, use of technology to provide management accounting information, and completion of VAT returns.
How will you learn?
This course will be delivered face to face on-site.
What will you need to bring with you?
As part of your AAT course, you may need to purchase resource/text books to aid your revision.
This qualification is now available under the new National Skills Fund Level 3 Adult offer. Please speak to our staff about Adult Funding for the full-time AAT Level 3.
How will you be assessed?
The four units are assessed individually through computer-based end-of-unit assessments.
Where next?
After this course, you could progress to a course such as the AAT Level 4 Diploma in Professional Accounting. Alternatively, you may wish to go into employment in an accounts or business environment. We can help you if you are considering another AAT course, an apprenticeship programme, or a full-time Business course.
Skills developed through this qualification could lead to employment in roles such as:
Accounts Assistant
Accounts Payable and Expenses Supervisor
Assistant Accountant
Audit Trainee
Credit Controller
Finance Assistant
Finance Officer
Payroll Supervisor
Senior Bookkeeper
Tax Assistant
Who do you contact for more information?
For more information, contact Derby College Group on 0800 0280289 or enquiries@derby-college.ac.uk
Course Information for Employers
Information for Employers
Career Information
This course could lead to one of these careers...
£0
£0
£0
£0
£0
£0
£0
£0
£0
£0
£0
More Careers Information at: https://www.derby-college.ac.uk/career-pathways
DCG Success Stories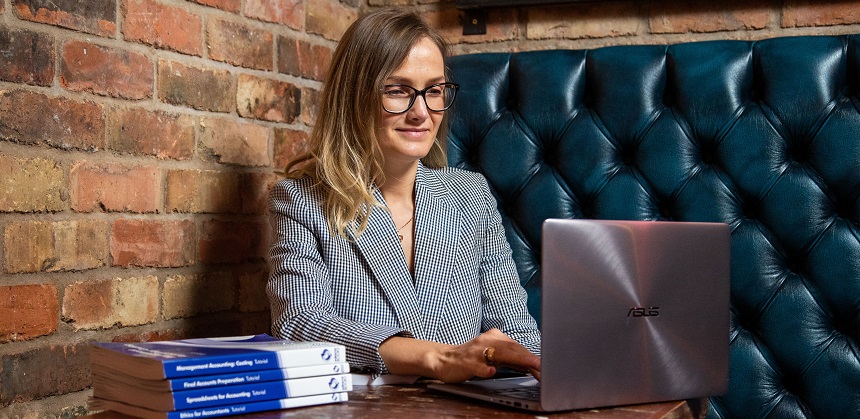 Diana Ragauskiene
AAT high-achiever Diana works towards level 4 then accounting job
We're learning a bit of everything. I don't know what area of accounting I'd like to go into, but my dream job is to work in an office, possibly as an accounts assistant and then work my way up to an accountant's job.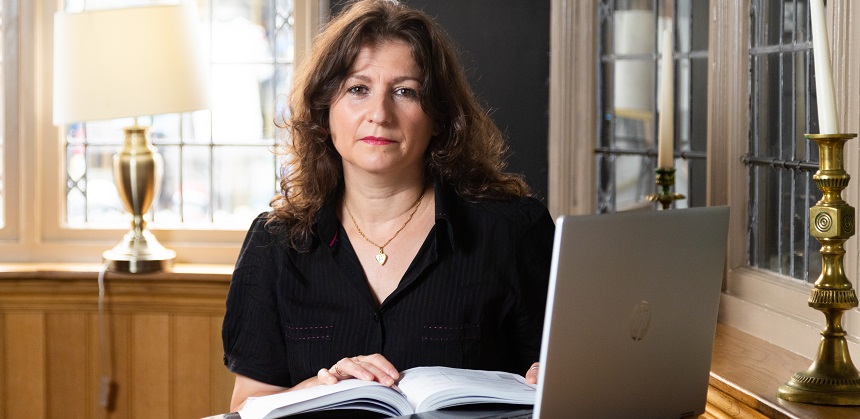 Anila Bara
Derby College gets top marks from accounting student Anila
All my tutors have been serious about learning and helping their students. I always tell people wanting help with English and maths to go to Derby College. I'd recommend it 100%! Get Started...
Use our online application form to apply for this course.
Course Information Last Updated On: September 12, 2023 2:15 pm