Anila Bara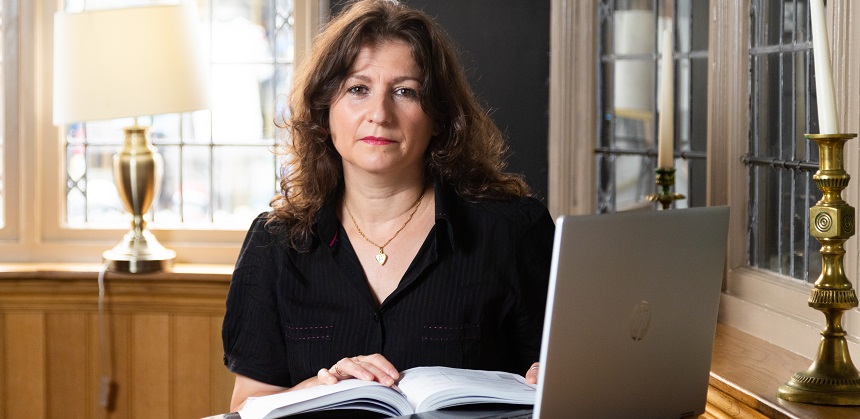 Study Type: Adult and Community
Study Location: The Roundhouse
Subject Studied: Business,Leadership and Management

Derby College gets top marks from accounting student Anila
AAT level 3 student Anila Bara says she would recommend Derby College 100% – and not just for its accounting courses.
Anila has been studying with the College since 2013, which is when she came to the UK from Albania.
She said:  "I didn't speak English when I first moved to Derby so I enrolled at St James Centre, Derby College and did my level 2 English.
I then went to Joseph Wright Centre to take maths GCSE. Once I had maths and English, I enrolled on the AAT level 2 course at the Roundhouse and I'm now completing level 3, so I've been learning at Derby College for seven years!"
Despite having to study for her latest accounting exams during lockdown, Anila, who is 43, still managed to achieve a 100% pass mark in her management account costing exam.
She added: "My tutors are great – always so helpful.  We've been learning online because of the pandemic and I've also been teaching my youngest daughter at home.
She likes numbers too. I have three daughters – aged four, 16 and 20 and they're all good at maths. I'd like to take the level 4 AAT course but I worry as a lot of it – about 40%, I think –  is written and I'm still not that confident with my English.
I liked every part of my level 3 course but I've really enjoyed  learning about  VAT. It would be good to work as an accounts assistant one day."
Anila, who started a university course in Albania to be a primary school teacher, said she's glad to be at the Roundhouse training for a new career in accounting.
She said: "I've always loved maths and working with numbers. I've been passionate about them from a young age and have always loved going to school. You might say I used to be a geek girl!
"I think Derby College is very  good – and not just for accounting courses but for everything.
All my tutors have been serious about learning and helping their students. I always tell people wanting help with English and maths to go to Derby College. I'd recommend it 100%!