Introduction to Hairdressing – Level 1
The Level 1 Hairdressing qualification has been designed to introduce you to the complete range of practical hairdressing skills and will act as the foundation for you to progress to the next level of vocational learning at Level 2.
Course Summary
School Leaver - Vocational/Technical
Full Time or Part Time:
FT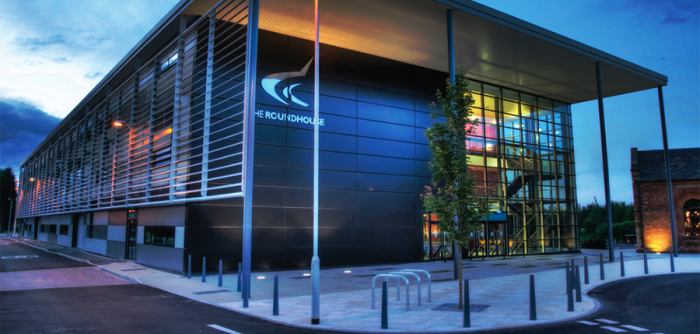 Apply now at: https://www.derby-college.ac.uk/course/introduction-to-hairdressing-level-1
Course Information for Students
Who is this course for?
This course is perfect if you are interested in stepping into a career in the hairdressing industry but still need to work on your English and Maths grades. It will provide the opportunity to gain knowledge and practical experience in shampooing, conditioning and the art of long hair dressing. As part of your studies, you will be required to complete work experience to develop your skills and behaviours to support your progression to further study.
You will participate in our Level 1 Hair student competition that will be judged by industry experts. This is a fantastic opportunity to be recognised, with the potential of creating a link to a job opportunity.
This is a non-accredited course to support development of maths and English skills and to bridge the gap to Level 2.
Entry Requirements
You need to be highly motivated and demonstrate a keen interest in your chosen subject. Offers of a place on the course are dependent on your qualifications and practical aptitude. You will need:
the majority of GCSEs at grade 1 and 2
good communication skills and a friendly, outgoing demeanour
You will have an interview and will be invited to attend a taster session. Parents and carers are welcome to attend the interview and taster. If you are successful, you will be allocated a place to study.
What will you learn?
Mandatory units are:
Introduction to the hair and beauty sector
Presenting a professional image in a salon
You will also study some of the following additional units:
Shampooing and Conditioning Hair
Plaiting and Twisting Hair
Colouring Hair using Temporary Colour
Creating a Hair and Beauty Image
Following Health and Safety in the Salon
Reception Duties
The Art of Dressing Hair
You will continue to study maths and English and develop your skills as part of your programme.
How will you learn?
This course will be delivered on-site.
You will study for a minimum of 16 hours per week over three days. Your timetable will consist of the following lessons:
Practical Classes
Theory and Assignment Classes
Assessment Workshops
Group Tutorials and 1:1 appointments with your Personal Tutor
It is a mandatory requirement for students aged 16-18 to study GCSE English and Maths where a grade 4 or above has not yet been achieved.
What will you need to bring with you?
There is a kit and uniform to purchase: full details will be given at your interview.
The kit will contain the essentials required to carry out a range of techniques. Financial assistance will be available for eligible candidates.
The uniform must be worn every day and consists of black trousers or leggings and a black polo shirt. Closed-toe black shoes or trainers can be worn but these must be plain black (including the laces and logos).
How will you be assessed?
You will be formatively assessed by a range of methods including practical observation, tests and assignments.
As the course is highly practical, you should expect to have a number of summative observations to ensure your competency in each technique and exams to assess your theoretical knowledge.
Where next?
Further study
You can progress to Levels 2 and 3 Hairdressing and Barbering, or a Level 2 Hair Professional Apprenticeship.
Careers
This course is an excellent starting point for a career in the hair and beauty sector. The following career progressions are dependent on the level of qualifications that you achieve:
Employment as a hairdresser or barber in the industry
Employment as an industry specialist for hairdressing or barbering
Working independently/self-employed/mobile/or in a home-based setting
Salon manager
Employment/further training in television, film, theatre and media
HM Prison Service
Cruise liners
Hospitals/care homes
Who do you contact for more information?
For more information, contact Derby College Group on 0800 0280289 or enquiries@derby-college.ac.uk
Course Information for Employers
Information for Employers
If you are an employer and would like to know more about the apprenticeships and professional training we deliver or how you can get involved in co-creating and co-delivering the curriculum, please contact us via email on businessenquiries@derby-college.ac.uk, call us on 01332 387 421 or visit our employer pages here.
Career Information
This course could lead to one of these careers...
£0
£0
£0
More Careers Information at: https://www.derby-college.ac.uk/career-pathways
DCG Success Stories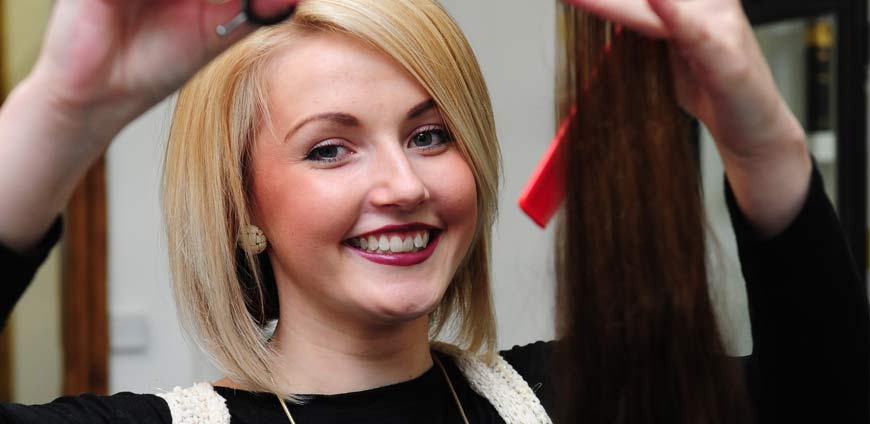 Katie Weeds
Katie gets a head start in becoming a salon owner
Taking an apprenticeship gave me the hands-on training I needed to be able to qualify as a hair stylist and open my own salon. What I love most about my job is making people feel better about themselves. Get Started...
Use our online application form to apply for this course.
Course Information Last Updated On: October 23, 2023 4:21 pm