Katie Weeds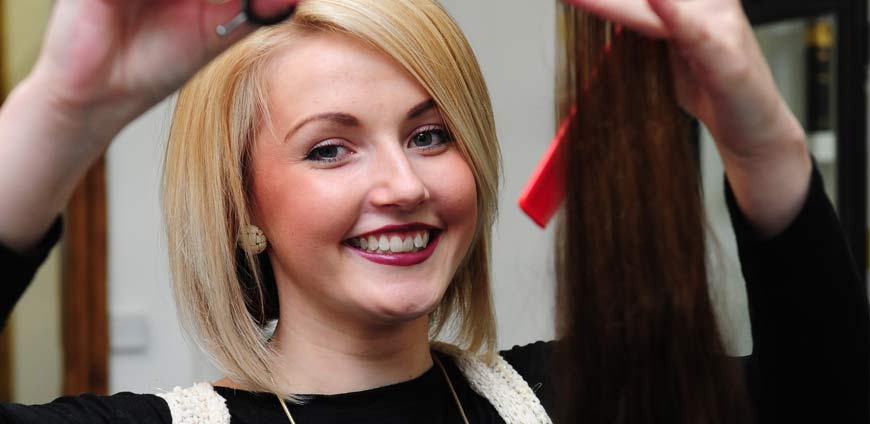 Study Type: Apprenticeship
Study Location: The Roundhouse
Subject Studied: Hair

Katie gets a head start in becoming a salon owner
Former hair apprentice Katie Weeds opened her own salon within a year of qualifying via Derby College – at the age of just 19.
Now running the Katie Weeds 1853 Hair Design Studio in Belper, she had set her heart on launching a hairdressing business ever since taking a Saturday job in a salon.
After leaving school, she started an apprenticeship with a local hairdresser and completed her NVQs in October 2014.
She praises the College's training facilities and the supportive, encouraging staff.
She also enjoyed interesting assignments such as creating styles for a 1960s avant-garde photo shoot.
Given her business success so far, Katie's long-term plan is to open more salons and then franchise the Katie Weeds name.
Taking an apprenticeship gave me the hands-on training I needed to be able to qualify as a hair stylist and open my own salon. What I love most about my job is making people feel better about themselves.