Kerry Armstrong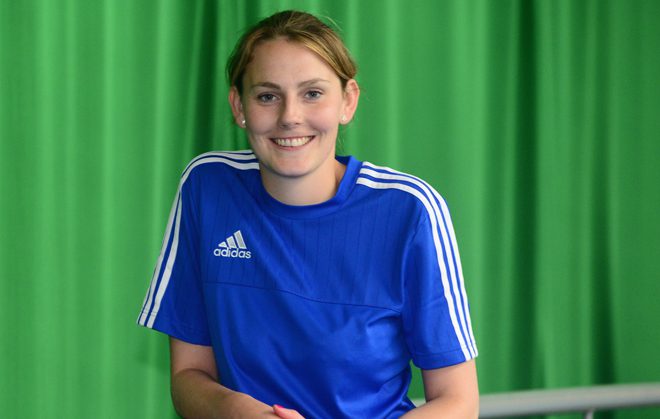 Study Type: Higher Education
Study Location: The Roundhouse
Subject Studied: Teacher Training, Coaching and Mentoring

PGCE is springboard into full-time teaching job for PE teacher Kerry
Studying for her PGCE at Derby College has been the springboard PE teacher Kerry Armstrong needed to get her first job in teaching.
Named an "Outstanding" student by her College lecturers, she is taking up her new full-time role at City of Derby Academy in Sinfin this September.
Kerry, who has a degree in Sports Development and Coaching from Sheffield Hallam University, has been working as a curriculum support assistant at Springwell Community College in Chesterfield.
This part-time role served as the starting point she required to access the two-year part-time PGCE course at the Roundhouse.
Kerry, who is 25, could have taken a full-time PGCE course neared to her home in Sheffield, but she's pleased she chose Derby College.
She was assessed as outstanding for her teaching across the professional standards, based on observations by her mentor and tutor on her ability to teach.
Kerry, who plays at centre-half for a local football team in her spare time, is looking forward to starting her new teaching job. She said: "I'm a bit nervous about it but excited at the same time."
The facilities at the Roundhouse are really good and so was the standard of teaching. As I'd expected, the PGCE was quite difficult as it is a bit like doing a Masters. Everything was well explained by our lecturers, though, and you knew where to go for help if there was anything that you weren't sure about.