Tom Smith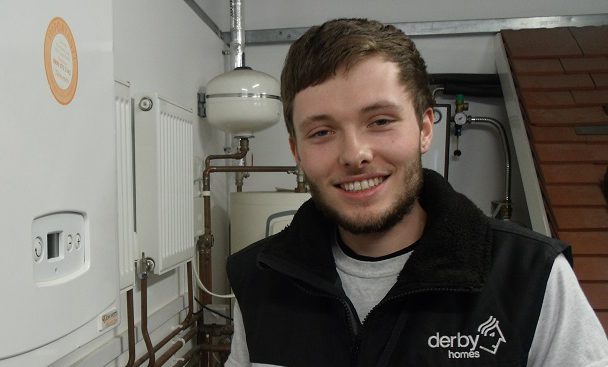 Study Type: Apprenticeship
Study Location: The Roundhouse
Subject Studied: Construction - Plumbing and Gas Training

Regional finalist Tom progresses to level 3 plumbing apprenticeship
Derby College plumbing apprentice Tom Smith is making great progress in his apprenticeship with Derby Homes.
Since starting work with the company he has taken part in the regional finals of a national heating competition and been given the opportunity to advance to a level 3 apprenticeship.
Tom, who is 20 and from Giltbrook, got good grades at A level and had planned on going to university after school. But, put off by the cost, he looked for an apprenticeship instead and is happy that he made the right choice.
In February he represented Derby College in one of six regional heats of the UK Heating Apprentice of the Year, organised by HIP magazine.
And, although Tom didn't make it to the national finals, he enjoyed the experience and the chance to compete against other skilled young heating apprentices.
Tom, who undertakes work such as installing radiators and boilers at Derby City Council's domestic properties which are managed by Derby Homes, would like to work as a gas engineer once he is fully trained.
I go to college on day release and enjoy it. A lot of our tutors have been there for quite a long time and they really know their subject. I'm finding the course quite easy. I've got a car so getting to Derby isn't a problem and I like the college building too.