Tiarna Powell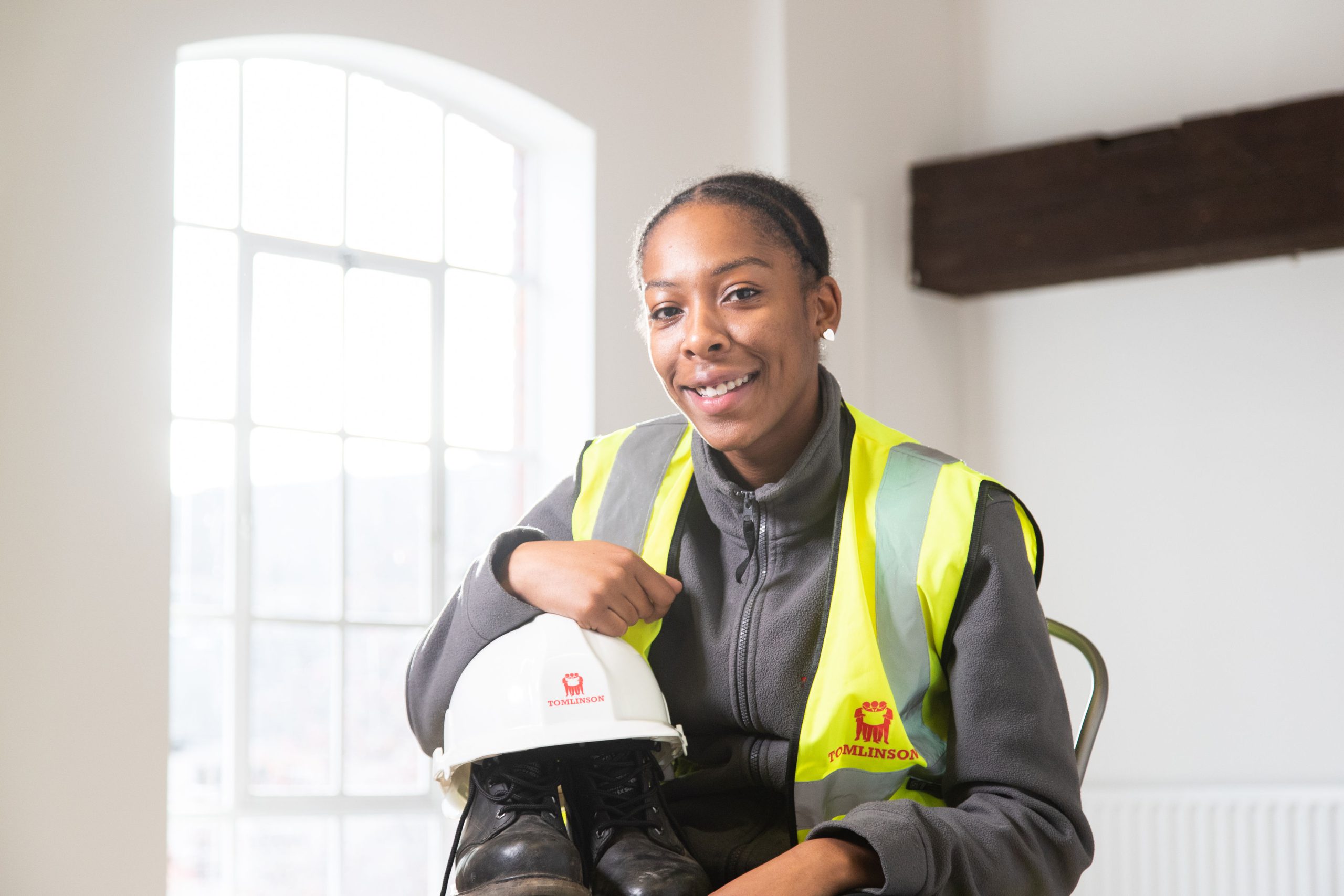 Study Type: Apprenticeship
Study Location: The Roundhouse
Subject Studied: Professional Construction

DCG higher apprentice Tiarna enjoys mix of office and on-site construction work.
Professional construction apprentice Tiarna Powell always knew she wanted a career that involved working both in the office and out on site.
Naturally good at maths, she initially considered accounting but didn't enjoy the work experience while at school so instead turned her attention to construction.
Tiarna, who took A levels in Sports, Business and Law at sixth form college to keep her options open, is now  studying for an HND with Derby College Group while working at G F Tomlinson in Derby.
She joined the construction firm's apprentice scheme in 2019 and completed her HNC course at the Roundhouse with a distinction, having achieved seven distinctions and one merit in the course's eight units.
Tiarna, now 21, is going to Nottingham Trent University next year to do a three-year degree apprenticeship in quantity surveying.
She is currently working towards the End Point Assessment (EPA) for the higher apprenticeship while taking top up units from the level 5 course at Derby College.
She said: "Going to the Roundhouse and learning in this way is so useful. What we are taught at college we put into practice at work, and what we learn in the workplace, we do in college.
"Our tutors are good – they'll help us but they won't do it for us. We're expected to be independent.
"I also like the learning resources at college. We use Revit, the same specialist building design software we use in the office at work."
Since joining Tomlinson's, Tiarna has spent time with the estimating team in the office but more recently has worked with the QS team on site at building projects across Derbyshire.
She added: "There are still a lot more men than women in professional construction but girls shouldn't be put off.
"Many employers in the sector increasingly want to encourage diversity and there are great opportunities for women. Being a quantity surveyor is such an interesting career – there's so much more to it than number crunching."
Our tutors are good – they'll help us but they won't do it for us. We're expected to be independent.