Tia Lambourn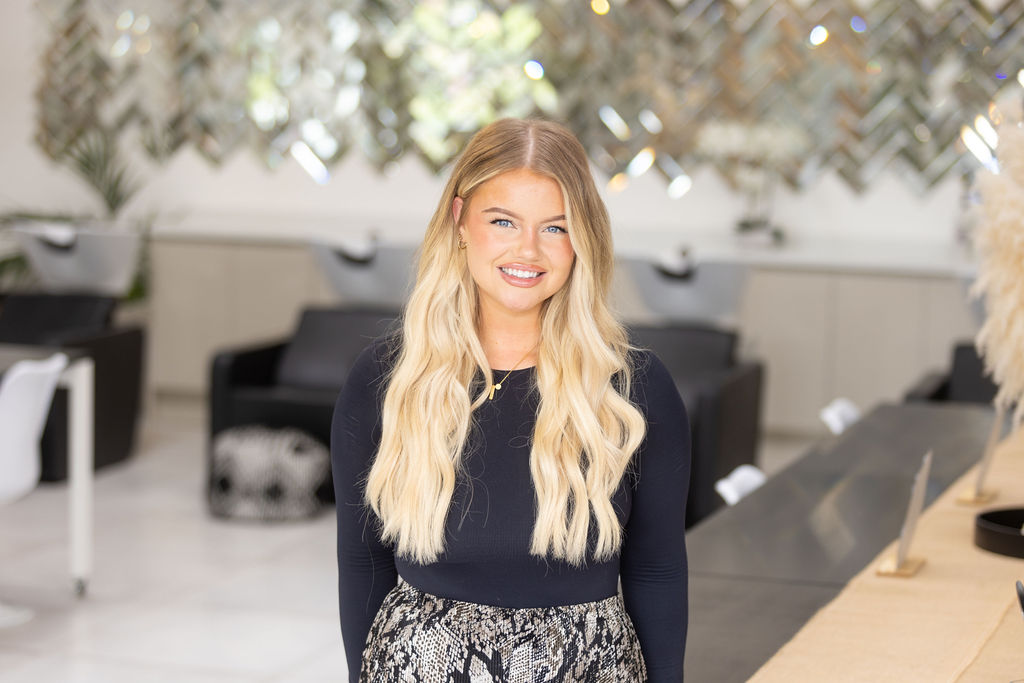 Study Type: School Leaver Vocational
Study Location: The Roundhouse
Subject Studied: Hair

Former Derby hair student Tia has international Instagram following
Posting her hair tutorials on Instagram has brought former Derby College Group hair apprentice Tia Lambourn celebrity clients and an international following.
Tia now travels all over the world teaching colouring and balayage and counts people such as Rio Ferdinand's wife Kate among her clients.
And she is now passing on her talents to another former DCG hair apprentice, Leah Hurren, who recently joined Tia's business, Bay Studios, as her assistant.
Tia said: "I got my first job as a Saturday girl at the age of 12 and went on to get an apprenticeship in a little village salon.
"I did my levels 2 and 3 Hair Professional (Standard) with Derby College. I had a great relationship with my tutor at the time, Joanne Ellis.
"Jo saw me through the course; she was so supportive. I also loved the social side of attending the Roundhouse. My fiancé Jordan was on the barbering course which is how we met."
 At just 19 Tia was manager of a salon in Chesterfield then moved to another job in Sheffield before becoming self-employed and travelling.
Since opening Bay Studios in Spondon, she has expanded into premises next door where all her stylists work for themselves but have their own 'chair'.
Now 26, Tia has been teaching online since 2020 and took her first on-person class abroad when she was 23.
She added: "Instagram helped me get my name out there. In 2021 I started the Blonding Bible, an online subscription service.
"A friend of Leah's introduced her to it and she then discovered my page. Leah is now a member of The Blonding Bible for free and helps me film the content.
"She's such a good learner and has the drive and passion I was looking for."
As well as being on Instagram, Tia has travelled all over the world giving group tutorials and recently appeared on stage at a big industry event in Arizona.
She gave a live tutorial at the season finale of an online education collaboration with stylists from Australia, America and Canada. She is also a brand ambassador for hair brands Foil Me and Redken in the UK.
Tia added: "I'm always judging my own work and thinking what I could've done to make it even better.
"It's been a hard slog for two years but it's been worth it as it's meant I've been able to build the business at 26 not 36.
"Life's not all about work though. It's also about having a good time. That's why I'm planning to divide my time between Derby and California.
"I've grasped the opportunities as they've come along and it's all been amazing so far."
Jo saw me through the course; she was so supportive. I also loved the social side of attending the Roundhouse.