Theresa Potter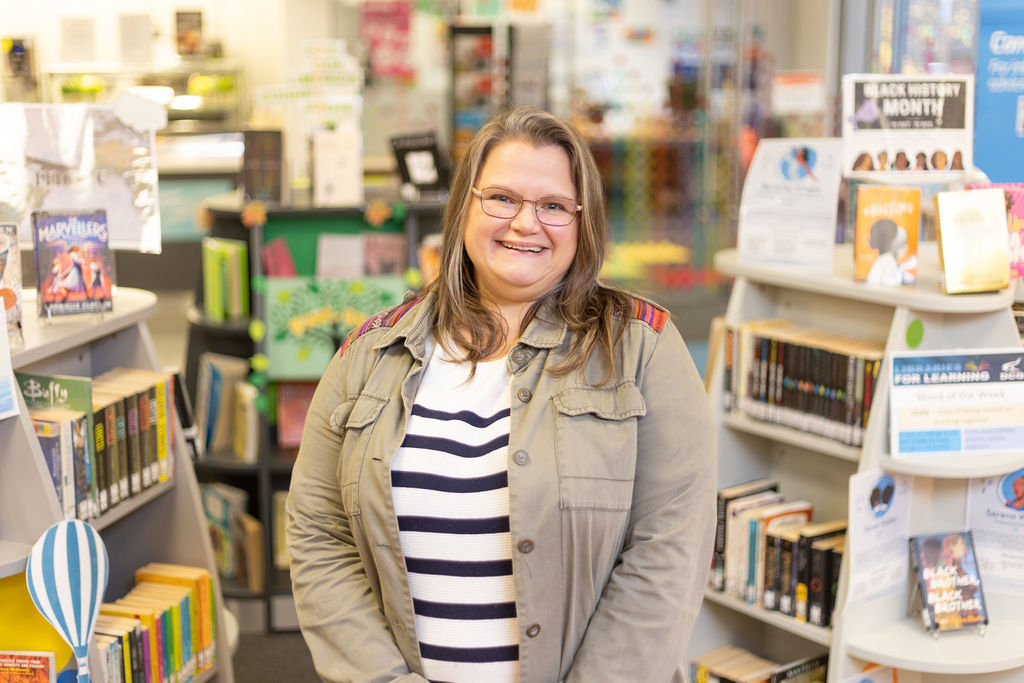 Study Type: Adult and Community
Study Location: Ilkeston
Subject Studied: Teacher Training, Coaching and Mentoring

Support from DCG staff was 'brilliant' says TA Theresa 
Enrolling on a teaching assistant course with Derby College Group has helped 45-year-old mum of three Theresa Potter to turn her life around. 
Theresa, who had a difficult start in life, left home at 16 and missed out on opportunities to train for a job she really wanted in teaching or childcare.  
Originally from the Wirral, she moved to Ilkeston in 2010 and after lock down decided to revisit her earlier ambitions, choosing to train as a TA.  
She enrolled on the Introduction to Being a Teaching Assistant at DCG's Ilkeston College, then moved on to the Level 2 course which she's since finished.  
Theresa said: "I had a challenging upbringing and after being diagnosed with complex PTSD, had a lot of work to do on myself.  
"Two of my children are neurodivergent too and on top of that I've also recently been diagnosed as autistic.  
"It's a lot but Derby College Group have been brilliant. Emily, my tutor, is a godsend.  
"She, along with the support staff at college, got me help when I was struggling and let me take time out when I needed it." 
Theresa's autism was missed countless times over the years, but now it has been diagnosed, DCG has made adjustments to make learning easier. 
She added: "For example, I find black writing on a white background too noisy and too busy, so I now do my college work on green paper and use green filters."  
As part of her Level 2, Theresa did a placement at Cotmanhay Infants School. She has worked with Reception, Year 1 and Year 2 children and would love to work there permanently.  
She said: "I love assisting at the school. It's so rewarding. The children are lovely and it's so interesting to watch them grow and change, not just in their schoolwork but also in their behaviour.  
"Back in the day I used to think it would be nice to teach or work as a nursery nurse and now, following my 'epiphany moment' during Covid I've got a job that fits with me and my family." 
Theresa plans to return to DCG Ilkeston to take the Level 3 TA course once she's completed maths and English at college next year.
Derby College Group have been brilliant. Emily, my tutor, is a godsend.