Ryan Pearch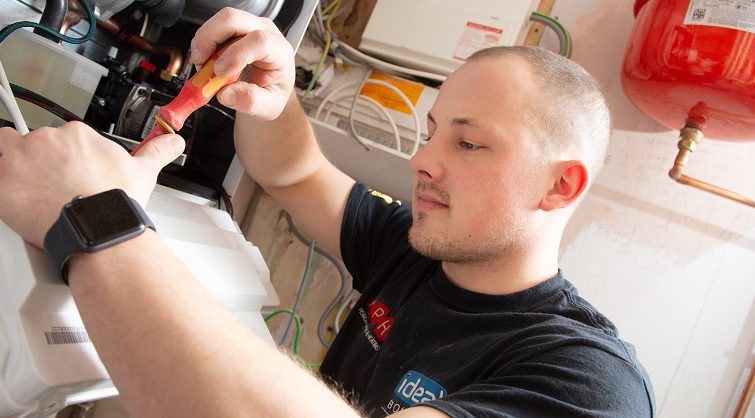 Study Type: Apprenticeship
Study Location: The Roundhouse
Subject Studied: Construction - Plumbing and Gas Training

Former apprentice plumber Ryan aims to give a start to "people like me"
Self-employed plumber Ryan Pearch is hoping to kick-start the careers of Derby College apprentices just like himself a decade ago.
College Peak Award winner Ryan took Level 2 Plumbing as a full-time course and Level 3 part-time as an apprentice.
But his job did not offer training in gas work, which meant he found himself dropping behind his fulltime Level 3 counterparts.
It was through a combination of Ryan's personal commitment and the support of his lecturers – "brilliant, every one of them'' – that he passed all of his modules.
He is now hoping to expand his business Pearch Plumbing & Heating to "employ people like me."
Ryan has been self-employed for a year after gaining further qualifications and experience in the industry.
He said: "We're really, really, busy. I do boilers, floor heating, bathrooms, kitchens…everything to do with plumbing in the house.
The plan is to get bigger and to take people on – and hopefully employ people like me, who are looking for a job as an apprenticeship."
Level 3 is all about gas and that meant the other students were doing it day in and day out – but I wasn't because my job didn't operate in that area. I asked for extra work to do at home and the college was helpful with that. Phil Stone was the lecturer and he was really good. In fact, the lecturers were brilliant, every one of them. The courses were excellent for me and it was nice to receive the recognition of a Derby College Peak Award.