Ruth Orrell-Stokes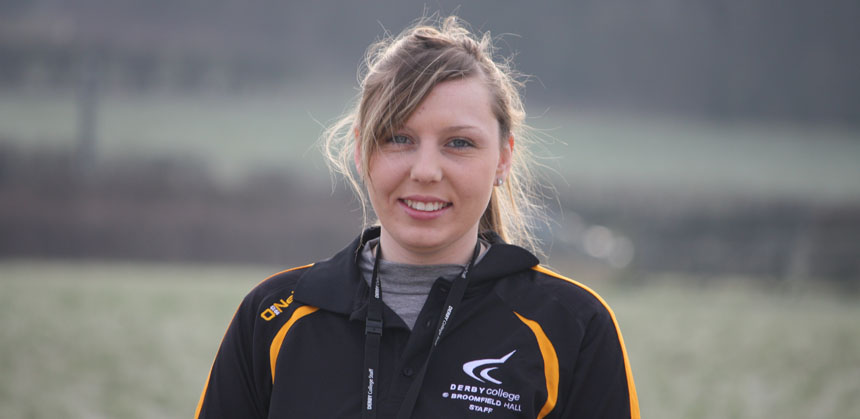 Study Type: School Leaver Vocational
Study Location: Broomfield Hall
Subject Studied: Equine

Horse management student returns to Broomfield as a lecturere
Former horse management student Ruth Orrell-Stokes returned as a lecturer to Derby College Broomfield Hall because she knew it was a "nurturing and driven" campus.
She said she never walked away from a lesson "without learning something new" and "an amazing" team had supported her.
Ruth found a three month work placement with horses in California between the first and second years of her Level 3 National Diploma in Horse Management.
That meant taking some time out, but Ruth and her lecturers found a way to minimise the disruption.
Having successfully completed the National Diploma, Ruth went into higher education elsewhere, gaining a range of qualifications including a Higher National Diploma, and a BSC in Equine Performance Management.
She was awarded a Federation of Animal Welfare award for her final year dissertation.
While studying, staff spotted that she had a talent for teaching and she went on to gain a Postgraduate Certificate in Education.
After a part-time teaching job and agency work, Ruth applied and returned to Derby College, Broomfield, lecturing on maternity cover.
She has now been appointed to the staff full-time in the post which one of her former lecturers – who has gone into higher education – used to hold.
I love it. The reason I came back is because I knew that when I was a student here, it was a nurturing and driven college that really pushed me. It was an amazing team that supported me. While I was here I was always stretched and challenged. I'd come from a jumping background and it was Jon, my line manager now, who taught me for jumping. There was never a lesson I walked away from that I hadn't learnt something new, from really delicate techniques to things which were out of the box. That was true across the board. Despite having a lot of previous experience the level 3 course was really challenging but it opened up my eyes to opportunities in the industry.