Roman Morley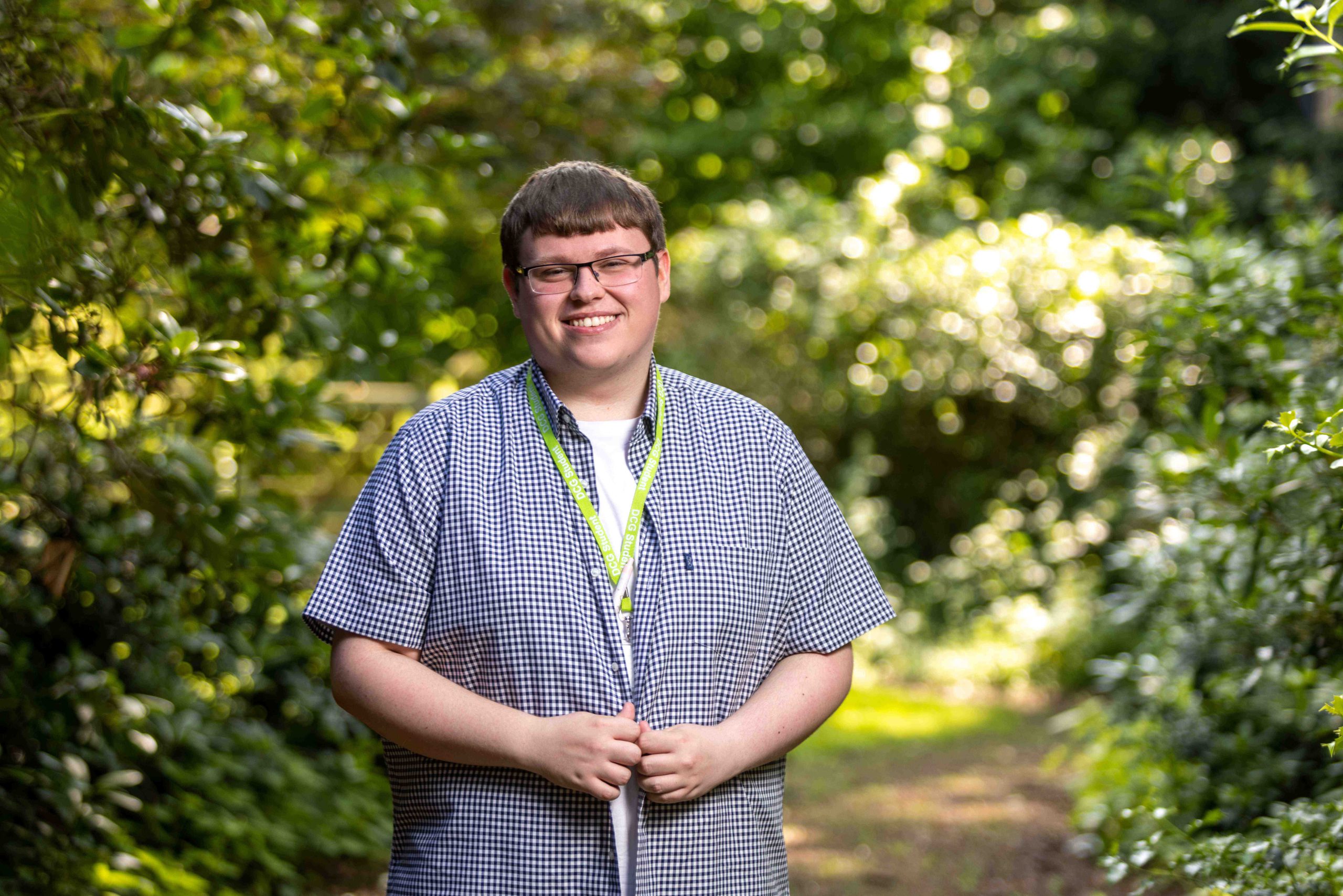 Study Type: School Leaver Vocational
Study Location: Broomfield Hall
Subject Studied: Childcare

Education and Childcare T Level leads to permanent job for Roman
Taking a T Level provided the perfect route to a job in childcare for former Derby College Group student Roman Morley. 
Roman, 19, did his placement at Alvaston Infants and Nursery School and was offered a teaching assistant job there straight after leaving college.  
He said: "I'm so glad I got the chance to do T Level Education and Childcare. With A-Levels I'd have had several different teachers and would've been studying several different subjects at the same time.
"It would have meant moving between classes and only doing a short placement at the end of the course which wouldn't have suited me. 
"With T Levels I've been able to concentrate on just the one subject area, stay in one place and be taught by the same three college tutors.
"I enjoyed my college course content, especially learning about how the brain develops as we go through life. It's fascinating how the memory works." 
An only child with no previous experience looking after children, Roman originally wanted to go to drama school but 'couldn't be happier' with his alternative role in early years education. 
He added: "My school drama teacher had always told me I'd make a great teacher so I decided to give teaching a shot and fell in love with it.
"Although I've had a change of career plan, my drama studies have come in so handy at nursery school. I use my performing skills when I'm doing characters' voices and actions which the children love." 
Roman, who, thanks to encouragement from his tutors completed the T Level with a merit, is currently assisting with three and four years olds in the nursery class.
During his placement he also enjoyed working with two Year 1 boys who had additional learning needs and he's now keen to undergo training in SEN (Special Educational Needs).  
Roman first heard about T Levels while still at school and sees them as a great option for school leavers who have a clear idea of what they want to do after GCSEs.
One of his school friends wanted to be an engineer so Roman encouraged him to come to Derby College and take the T Level Engineering course. 
I'm so glad I got the chance to do T Level Education and Childcare.