Melissa Shanker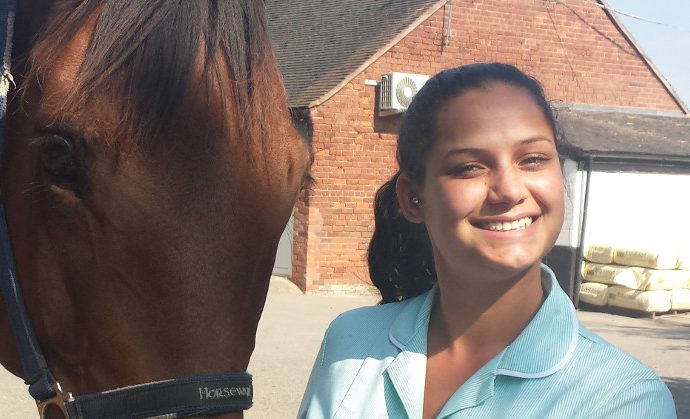 Study Type: School Leaver Vocational
Study Location: Broomfield Hall
Subject Studied: Equine

Training to become an equine veterinary nurse
Melissa Shanker had always wanted to work with horses. Riding since she was nine years old, she even took part-time jobs at stables while she was at school.
So studying Horse Management – together with various BHS qualifications – at Derby College was the ideal route to her dream career. After leaving College, Melissa always managed to find work with horses.
She is now based at Pool House Equine Clinic in Lichfield where she has become their first-ever trainee veterinary nurse.
She assists the vets with daily appointments and emergencies, helps with surgical procedures and is learning about how the laboratory is run.
Taking the course at Broomfield Hall gave me the qualifications I needed to pursue my chosen career as an equine veterinary nurse. It helped me develop specific horse care knowledge which I wouldn't have gained just through working at riding stables.