Lyndsey Wenden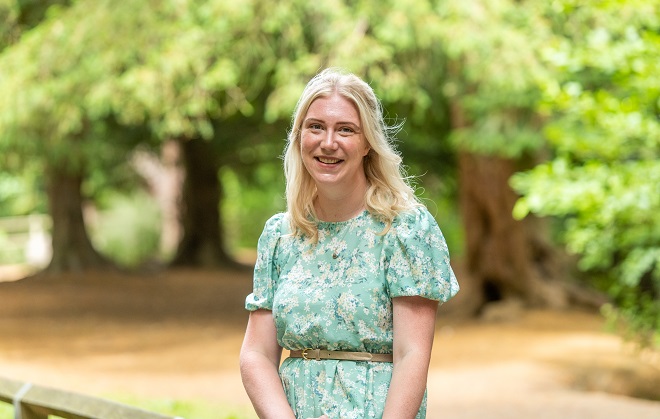 Study Type: Adult and Community
Study Location: Ilkeston
Subject Studied: Teacher Training, Coaching and Mentoring

Being a stay-at-home mum leads Lyndsey to her true vocation in teaching
Newly qualified level 3 Teaching Assistant Lyndsey Wenden is looking forward to starting a new job.
Lyndsey, who has just completed her TA diploma at Derby College Group, will be working at Foxwood Academy in Bramcote, a school for children with special educational needs and disabilities.
Mum to a 10-year-old and twins aged nine, Lyndsey loves her role as a TA and would ultimately like to become a teacher. With this in mind, she has also applied to Nottingham Trent University to do a part-time foundation degree in education policy and practice later this year.
After realising how much she liked being a stay-at-home mum when her girls were little, Lyndsey initially volunteered at her daughters' primary school. This led to work as an unqualified TA at their school and fuelled her desire to go back into education.
Impressed by the facilities at The Roundhouse and the chance to complete the study programme in one year, Lyndsey enrolled at DCG but, despite going straight to Level 3 because of her previous experience, she felt  trepidation at returning to the classroom in her thirties.
She said: "I was quite nervous about the first session as I'd been out of education for quite a while, but my lecturers, Nicole and Emily, were so supportive and understanding.
"They didn't just assume we knew everything, so, for example, when it came to teaching us how to reference our work, they devoted the whole session to Harvard Referencing.
"They also knew we were juggling college with work and family life and taught us the importance of time management. Being a TA is like no other job I've ever done. It can have its challenges but being with children and helping them learn is so rewarding."
I was quite nervous about the first session as I'd been out of education for quite a while, but my lecturers, Nicole and Emily, were so supportive and understanding