Lauren Cooper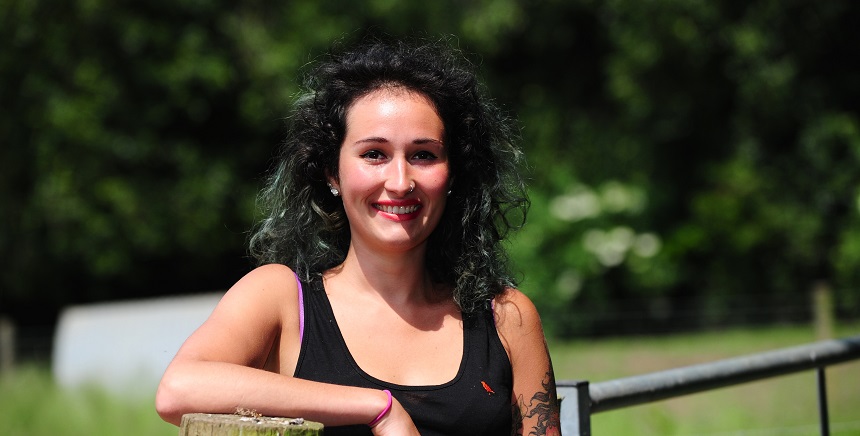 Study Type: Higher Education
Study Location: Broomfield Hall
Subject Studied: Animal Care

One of Lauren's best ever decisions
Going to Derby College to study animal management is, says higher education student Lauren Cooper, one of the best decisions she has ever made.
Lauren, who took her level three qualifications with the College, is now on a higher education animal management course.
She hopes to work in a zoo or in canine rehabilitation in the future. Although she has always loved animals, Lauren hadn't realised such learning opportunities were available to her when she first left school with GCSEs.
That all changed though after she went along to an open day at Broomfield Hall with her sister Natasha – a Derby College floristry student.
As a then 24 year old with a young child, Lauren discovered that she qualified for free tuition on the level 3 animal care course, bursary help with her travel expenses and a free on-site nursery place for son Zander.
Lauren, who has two lurchers and a lizard named Scott at home, particularly relishes the hands-on elements of her HNC course – especially handling more unusual species such as porcupines and skunks.
Supportive tutors and family fun days which 'tractor mad' Zander loves, are also among other great aspects of studying at Broomfield Hall.
Taking the decision to come to Broomfield Hall was a no brainer. I loved everything about the level 3 course and I'm really enjoying the higher education course I'm on now. I hope my experience will be an inspiration to other people who have a passion for learning how to look after animals.