Kirsty Peinelt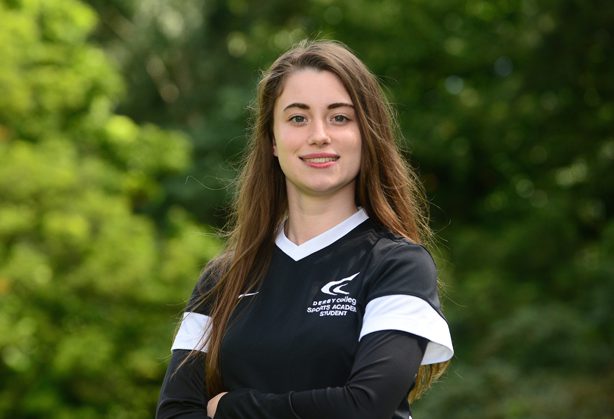 Study Type: School Leaver Vocational
Study Location: Broomfield Hall
Subject Studied: Sport

Runner Kirsty is well on road to diploma in sports therapy
Keen runner Kirsty Peinelt has always wanted a health related career but hadn't considered sports therapy until her partner needed physiotherapy after an illness a few years ago.
His physiotherapist explained to her how soft tissue massages work so she decided to look into that area of health and fitness and found her ideal course at Derby College.
And Kirsty who is 22 and from Heanor, has been gaining valuable hands-on experience as she works towards completing her BTEC level 3 Sports Science Advanced Diploma.
Over the summer break she worked part-time at Belper Life Fitness giving sports massage treatments to people of all ages and fitness levels.
As part of her therapist's role she has treated everyone from keen athletes in training for gruelling triathlons through to older people who just want a massage in order to feel better.
Kirsty, who is soon to start the second year of her two year diploma course, hopes to go on to university and study for a degree in physiotherapy.
Once qualified she would like to work in the NHS and ideally specialise in paediatric, neurological or malignancy physiotherapy.
Luckily I found just the course I was looking for at Derby College. My Level 2 course, which I took in 2013/2014, was fantastic – there wasn't a thing about it that I didn't love. To be a good sports massage therapist you need to thoroughly understand physiology and anatomy, so there is a lot to learn.