Kieran Dixon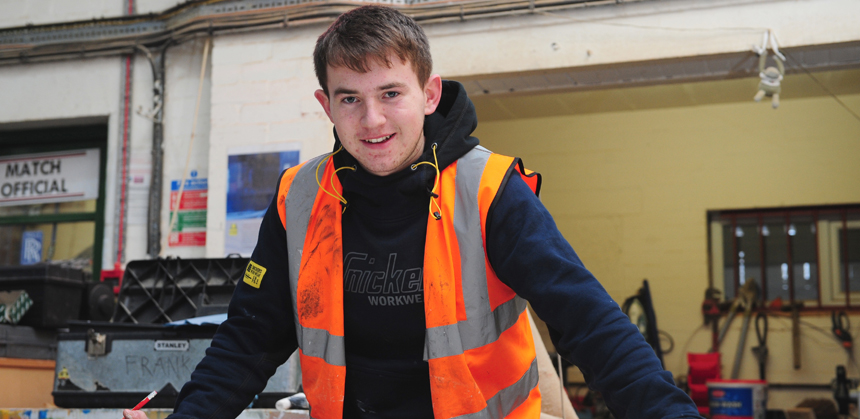 Study Type: Apprenticeship
Study Location: Hudson Building
Subject Studied: Construction - Plastering

Apprenticeship opens doors for Kieran as he masters trades
Kieran Dixon jumped at the chance to learn a range of trades when he landed a maintenance apprenticeship through Derby College.
Seventeen-year-old Kieran was one of two teenagers chosen after Ilkeston-based Belfield Furnishings gave a presentation to students at the college's campus in the town.
Now he was switched from his Level 2 Diploma in Plastering to work towards a Level 2 Diploma in Maintenance.
Kieran praised the college's teaching staff, saying they make the course fun and show you "what it's like in the real world."
He studies one day a week in college and works with Belfield on the other four.
Richard Newby, HSE and maintenance manager at Belfield, said he received a number of good applications and he was able to take on two candidates.
He said: "The two lads only started earlier this month, but we're pleased with their application and work. Our aim is to invest time and training so our apprentices gain the skills they need to be part of the team for the long haul."
I was attracted by the fact that the job and the course together give you the chance to learn all the different trades. Hopefully I can get qualified and go onto Level 3 Maintenance. The apprenticeship opens more doors, you can learn to drive for instance.